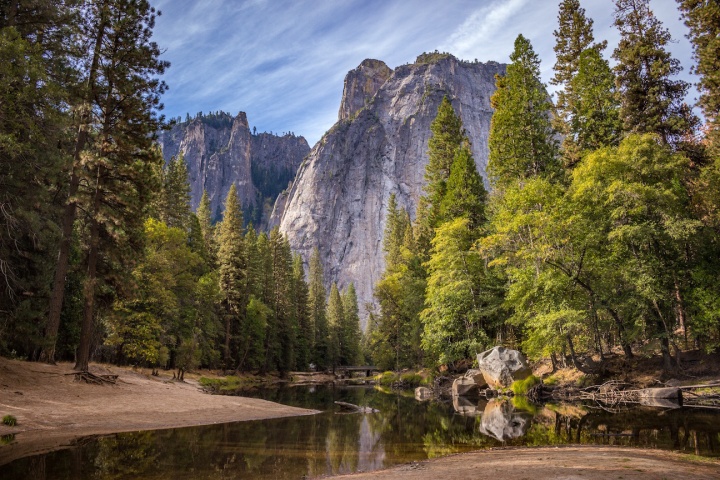 Target:

100,000 signatures

Region:
SAVE THE LAKES / FORESTS / NATURAL RESORTS AND STOP ENVIRONMENTAL DEGRADATION IN KASHMIR.
Petition created by: Vision Kashmir
Vision Kashmir INTERNATIONAL PUBLIC PETITION:
SAVE THE LAKES /FORESTS/ NATURAL RESORTS AND STOP ENVIRONMENTAL DEGRADATION IN KASHMIR
To
The Chief Minister of Jammu and Kashmir, Mr. Omar Abdullah
Petitioners being the affected party by virtue of being citizens of J&K request the Government of J&K to take immediate action with regards to the deteriorating condition of environment in J&K;
Petitioners understand that the existing condition of the water bodies in J&K along with the waste disposal, forestry and sanitation issues, present a health risk of immense magnitude for the public and the environment threatening the very existence and identity of Kashmir as a land of beauty and serenity.
Further, petitioners realize that these issues can be rectified only at and from grass root levels by involving the public themselves through community education programs and initiatives both at micro and macro level. Any interventions designed have to be based on the appraisal with the community to make it successful and sustainable. A comprehensive community involvement in the program should be the corner stone of any environmental development program initiated by the State.
Thereof, petitioners hereby solicit the kind attention of the Honorable CM of the state to the following issues:
1. Condition of present lakes and water bodies in Kashmir: Dal Lake, Jhelum, Wular and other water bodies are facing serious pollution crises. The main risk factors contributing to this include siltation of the lakes, encroachments, inflow of sewage, excessive weed growth and increase of certain chemical parameters;
2. Deforestation: Mass annihilation of the forest reserves due to numerous interconnected reasons like forest fires deliberate arson, timber smuggling, and extending of roads into the forest areas;
3. Lack of Waste Disposal including Bio Waste and lack of proper sanitation in the valley, which includes valley's major as well as minor health catering institutions like SMHS and SKIMS hospitals.
Thereof, Petitioners seek effective redress of the issues raised, both on long term as well as on short term basis by the government of the state/ Authorities/Corporations or any other body/entity which directly or indirectly are involved/responsible so that the valley and its environment can be saved from further deterioration by initiating following steps/measures, which are inclusive but not exclusive:
1. Swift and abrupt end to floating vegetable gardens by passing a ban on any such activity since this is the main reason for encroachments;
2. Demolition of all constructions that have no legal basis;
3. Limiting the number of houseboats in the lake and making sure they are fitted with the latest sewerage facilities;
4. Stop all discharges into lakes by the hotels as well as residential structures in and around these water bodies by means of passing a stricture/ regulation and providing an alternate plan for sewage disposal;
5. Stop Risky Fishing in Wular and other lakes;
6. Government should direct Srinagar Municipality SMC to provide legal dumping grounds for industrial and public waste;
7. New plants and projects that are based on recycling and green policies should be given incentives and subsidies;
8. Enforcing total ban on the use of polythene in the state by passing a bill in the state legislature;
9. Sustainable and greener policies for all Resorts: No huts, No hotels no residential allotments in the areas of green belts. Allow people to convert their houses into rest houses in and around these places, which can be monitored by Govt/NGOs. No vehicular traffic to be allowed within the slopes and green tops. All should be pony tracks;
10. Illegal tree felling should be made a criminal offence with highly punitive measures. And, if the concerned authorities have failed to do so, any local complaint shall be considered as an FIR for same.
Beside the above, on awareness front, petitioners seek following to be initiated:
1. Asking schools to incorporate environmental and civic studies in classrooms by including lessons with special emphasis on local civic and environmental issues;
2. Government should provide funding through "The Education for Sustainability Grants Program" which should aim to support projects both governmental and nongovernmental that facilitate changes in community attitudes and behaviors in support of sustainable development in Kashmir;
3. Government should provide incentives for the media that develop and promote documentaries, newspaper articles, advertisements and other programmes to raise public awareness regarding environmental issues like protecting lakes, reducing waste and recycling;
4. Regular production of environmental resource material for dissemination to English, Urdu and other print media;
5. Regular production of TV films dealing with environmental issues for broadcast on Doordarshan and PayTV channels. Government should provide initiatives in allocating prime time local TV slots to environmental programmes;
6. Setting up a contact centre for information on environmental issues and how the general public can incorporate environmental awareness in their daily lives;
7. Training NGO's, anganwadi workers, volunteers, teachers and community leaders;
8. Construction of Demonstration units for Institutional latrines, Soakage Pits, Bathing/Washing platforms at community water points in villages and areas where there is lack of sanitation;
9. Awareness Camps for environment and sanitation;
10. Setting up sanitation committee and youth representatives in villages and mohallas in cities and towns, who need to be trained in construction use and maintenance of water and sanitation facilities;
11. Cleanliness drives on set dates and advertised across the state through media;
12. Rigid conservation and preservation of the forests are vital and a mass awareness is needed so that people living around these areas can act as guardians and custodians of these forests. This can be done by training the village defense committees and providing them with resources and information in regards to tackling any such situations.
Conclusion:
The petitioners seek to save the valley and its environment from total degradation and from point of no return.
"An poshi teli yeli wan poshi." (Food lasts till forests last.) - Sheikh Noor-ud-Din Noorani (RA), 14th Century Sufi Mystic of Kashmir
You can further help this campaign by sponsoring it
The Support Vision Kashmir petition to 100,000 signatures was written by Vision Kashmir and is in the category Environment at GoPetition.
Support Vision Kashmir