Petition Congress To Make A Breach Of Contract With Military A Felony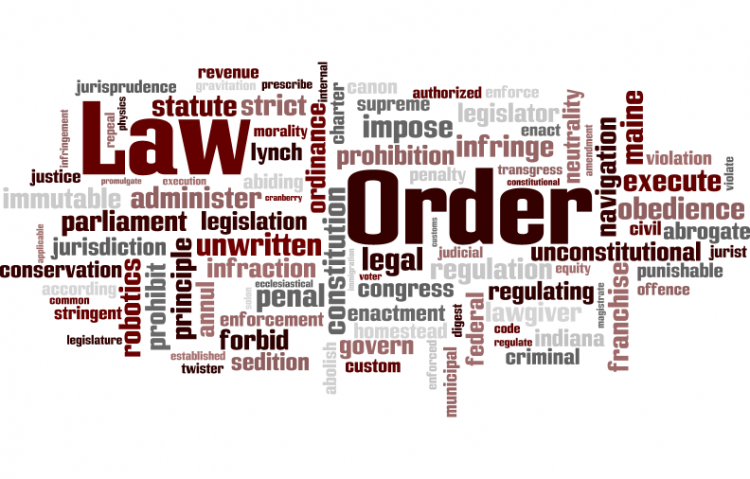 Target:

U.S. Veterans Groups Active Duty Military Personel

Region:
This petition is written due to the controversy concerning the U.S. Appeals Court decision Allowing Dr. Mary Hanna, a Boston-based physician to legally breach a contract to serve in the Army as a medical officer on the grounds claiming that she is a conscientious objector.
Dr. Hanna accepted fully paid medical education scholarship from the Army and in exchange for receiving that scholarship signed a contract and gave her promise to give 8 years of service to military even after being given a promise by the Army that she would only be ordered to serve on staff as a physician in a military base hospital in Texas, she still refused to report to active duty.
We, the undersigned, hereby petition the U.S. Congress to enact legislation making it a federal offense during a time of war or when our military servicemen are engaged in a prolonged armed conflict to BREACH a signed written contract or verbal promise between any branch of the Armed Forces and any recruit who has accepted benefits or any kind of compensation, educational scholarships, training or other monetary benefits and privileges given any recruit from any branch of the Armed Forces in exchange for said signed written contract or verbal promise to serve for a specified length of time in the Armed Forces.
We further call upon the Congress to allow the military to prosecute fully the defendants in cases where such a breach of contract has occurred and to consider any recruit who fails to complete or refuses to report to duty or comply with their promised military obligations that they should remain and/or be remanded to active duty and placed in military custody to face charges ranging from being AWOL (Absent Without Leave) on up to and including desertion depending upon the severity of the contract breach. Additional charges may be leveled as directed by the military court and can also range from deraliction of duty, insubordination and refusal to follow a direct order issued by superiors as directed by and in accordance to the laws, rules and regulations as outlined in the Uniform Code of Military Justice (UCMJ).The defendant should also face possible prosecution of an equivalent level in federal civilian courts for engaging in fraud against the Government for breach of contract by accepting compensation or benefits and then refusing to comply with and/or being deralect in their duties in their promised obligations as specified in any verbal or written contract with any branch of the Armed Forces.
I further ask the Congress put forth that no recruit accused of engaging in the aforemorementioned breach of contract should not be to allowed to object to or refuse to perform their military duty solely based on religious and/or moral convictions or to declare Conscientious Objector status in order to be absolved of their military obligations if they have accepted any compensation, benefits, education or training from any branch of the Armed Forces in exchange for said signed written contract or a verbal promise to enlist in military service. Any defendant accused of said breach of contract currently in the employment of or in the professional occupation in the civilian sector in which the military paid for or provided educational training and credentials and other benefits that the government at their discretion be allowed to restrict, revoke or suspend professional licenses or credentials or place leans and/or garnishments on property or financial accounts if monies are not repaid in a timely manner or until a suitable and fair agreement is reached between the defendant and the government to repay in full and with interest any monies spent in payment of education, training and other benefits provided by the military.
The defendant's professional licenses and credentials would either be hereby be restricted, revoked and or suspended for a specified time period as directed by the sentencing in a civilian court until all monies are repaid in full and to seek reinstatement and any monies secured to seek reinstatement will be the sole responsibility of the defendant and the defendent should not be allowed to seek additional or further court action or issue any court appeals in order to obtain reinstatement of licenses or credentials or to seek the removal of leans and garnishments of property and financial accounts.
Dr. Hanna and those who have committed such actions in this manner should realize that it is the American Soldier who bravely protects and defends the Constitution and the American way of life that has allowed her and others who share in her beliefs to enjoy the fruits of their professions while our soldiers continue in their duties that they have signed up for risking their lives so that Dr. Hanna be allowed to enjoy the way of life and enjoy the freedoms that are held dear to all Americans..This petition was not written to be critical or negative to anyone who sicerely holds the belief and coviction war is wrong based on religious or moral grounds. But is intended to show that no American should be allowed to "USE" their religious faith or their moral beliefs as tool to excuse thenselves of their promised duty to serve in exchange for the monies that paid for the education and traning that recruits such as Dr. Hanna received and was provided by our Armed Forces and afforded her the opportunity to participate in a profession that will give her much success in her future.
The professional successes that she currently enjoys and will enjoy in the future came on the" backs" of the American Solider and she should never be allowed to forget that.
You can further help this campaign by sponsoring it
The Petition Congress To Make A Breach Of Contract With Military A Felony petition to U.S. Veterans Groups Active Duty Military Personel was written by Chris Barnes and is in the category Law & Order at GoPetition.
Petition Congress To Make A Breach Of Contract With Military A Felony