SOCIAL SECURIETY / DISABILITY REFORM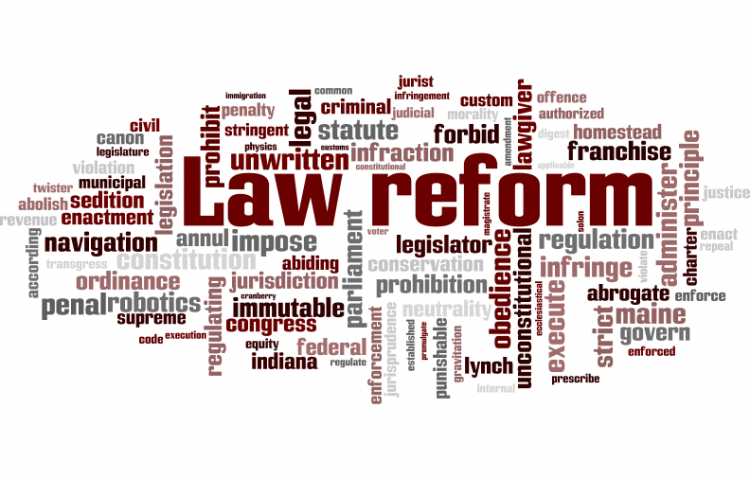 Target:

THE PRESIDENT OF THE UNITED STATES

Region:

Website:
JULY 14, 2005: THIS PETITION IS A DIRECT REQUEST TO GOVERNMENT FOR PROCESS REVIEW CONCERNING NEEDED REFORMS IN THE AREAS OF SOCIAL SECURIETY AND MARITAL DIVISION OF ASSETS.
PRESENT SIGNATURE COUNT AT OLD SITE WAS 219 BUT THAT SITE IS CURRENTLY BEING SOLD. THIS HAS MADE URGENT RELOCATION A MUST.
SAMPLE COMMENTS APPEAR HERE:
Name Comments
219 Curt I get disability and it took over a year to get then medicaid wouldnt cover the hospital bills more than 90 days back leaving me screwed drowning in medical bills.
218 Adrienne Smith It is hard enough to get disability and has taken me two yrs to get before a judge. Now you want to change everything that people on disabiity need. We are still people. Most of us have worked very hard in our lives, and no one asked to get sick or disabled in anyway. Some day I would hope to re-marry, however, it seems that you are forcing people to live together instead of the instiution of marriage which is sacred. We can not lose money because we want to marry and live some kind of life. Please do no go through with any kind of "taking away from the disabled people of the United States". Our goverment seems more concerned with giving money to people in other countries than taking care of the born and raised US citizians.
Adrienne Smith
217 Wendy Gantos I am a disabled attorney and cannot practice due to my disability. I had to wait 2 years for my employer to give me long term disability. During that time, I tried to get food stamps, and the process was so ridiculously long and hard, I never got them! Now if an attorney can't figure out the system, how can the rest of the country figure it out. I live now on disability and my bills are way more than my income every month. I can't even afford to pay my student loans. Great country, huh?
216 Ron Bones My wife is on ssi&ssd,I'm a disabled Vet with only 30% and we barely get through the month. food stamps only go so far when what you get isn't even half of what a single friend gets because she lives in a different part of the State. Tehy need to get the system worked out so that everything is equal. But I doubt we'llsee it soon. You know the old saying: SURE YOU CAN TRUST OUR GOVERMENT...JUST ASK ANY NATIVE AMERICAN!
215 Liz DeWitt Please, do not abolish social security. We need it.
214 Katherine M. Aaron Please support the disabled in this country. They already have to jump through hoops just to be approved and it certainly causes financial hardship on a family that are unecessary.
213 Joyce A Spencer People who marry they have disabilities. They end up losing some money. How in this country can they live could.When they pay more out of there checks every month.People should not have money taken away from them.Just because they marry.
212 rita stafford-bones Execellent point
211 Sophie D.
210 Teddy G. Bryant How far will this govt. go to be out of control and to take away benefits taxpayers have paid the govt., and to which they have the right?
209 Kathy Rogers I'm the mother of a disabled young adult. Our people in the US should taken care of before others. Forcing people to live alone or divorce a spouse to receive benefits is inhumane.
208 John Davis Remember Tim Cratchett? (Dickens-A Christmas Carol) You don't really want to see a nation of them do you? Give us the tools to maintain our dignity and ability to still be productive citizens!
207 Jacqueline McVicar What happened to taking care of our own? Shouldn't citizens of the United States receive aide before any other country?
206 Mike Pearson We can afford WAR , but we can't afford those with diabilities. and we say we are a Christian Nation???
205 Joanne D. Ferguson This is so important!
204 Dixie Boyd I am on disability. I cannot get glasses. I cannot get dental. I don't have transportation. If I marry I will loose my own benefits... WHAT KIND OF COUNTRY IS THIS?
203 Mary Runyon The disabled in this country deserve so much better and humane treatment.
202 Adriana Lortia
201 LINDA THE GOV SUX !!! GOOD LUCK KENDALL
200 Paul Manning
199 Priscilla Peters It seems to me That the Government makes it almost impossible for people to be Married...Please Help Us
198 Debi Koscielski My goverment supports & pushes its religious beliefs on me by promoting marrage & its religious right, yet punishes me by taking my disability when I comply. YOU CAN'T HAVE IT BOTH WAYS!
CHANGE THE LAW BEFORE i DIVORCE MY HUSBAND & YOU FORCE ME TO SIN EVEN MORE BY LIVING WITH HIM!
197 Barry Berger
196 Diane Grugan-Duvall I am the mother of a child with a disability.
195 Laurie Furlong I am the parent of a young adult with disabilities and I volunteer working with disabled. I support reform of the marriage penalty to SSI recipients.
WOULD GREATLY APRECIATE FURTHER SUPPORT FOR THIS CAUSE ON BEHALF OF AMERICA'S DISABLED.
Public Note To The President,

My Name is Kendall Hornback, I'm but , one of about 50 million in this nation
with a physical disability .

Purpose : I write to ask that your administration please, somehow find the needed time to see that new guidelines be brought before the senate as well as congress, a nation-
wide amendment to existing social socurity/disability programs. To provide automatic marital division of assets in marriages of disabled citizens, thus to protect their financial stability and indivisual ability to maintain needed in-
surence benefits , regardless of his or her partner's own income.

Clarification Point: In the event that one within the marriage is able to work outside the home daily,
It still doesn't mean that couple is not financially in need. The person within the marriage with said disability or disabilities is still in need of his or her own income and healthcare services.

Conclusion : We, the undersigned, ask you to make a serious review of these matters as they affect the lives of so many.
You can further help this campaign by sponsoring it
The SOCIAL SECURIETY / DISABILITY REFORM petition to THE PRESIDENT OF THE UNITED STATES was written by KendallHornback and is in the category Law Reform at GoPetition.
SOCIAL SECURIETY / DISABILITY REFORM