Removal of management team at Kilmarnock Football Club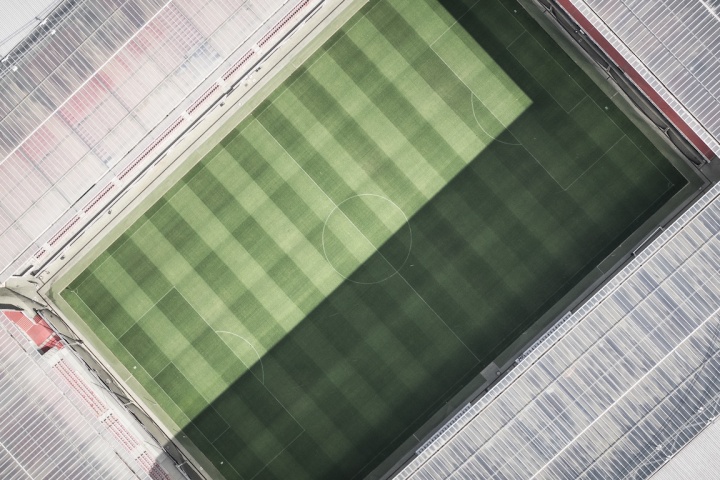 Target:

FAO: Mr. J. Moffat, Kilmarnock Football Club

Region:
The supporters of Kilmarnock Football Club who have signed this petition wish for the removal of the manager at Rugby Park, Jim Jefferies.
There have been polls on this issue run on unofficial fans' sites - all of which show overwhelmingly that the fans' wish the manager to leave.
The most recent polls gave the following results:
17th February 2005 - 86 Supporters polled
JJ MUST GO 59 (68.6%)
UNDECIDED 19 (22.09%)
JJ MUST STAY 8 (9.3%)
3rd March 2005 - 196 supporters polled
JJ should GO now 131 (66.84%)
JJ should stay 65 (33.16%)
There is also a poll being run currently which started on 10th April 2005 - this can be viewed at: http://killiefc.com/forum/viewthread.php?tid=16990
The overall results will be known towards the end of next week, however 52 supporters have been polled so far and the results at the moment are:
JJ Must Go - 49 (94.23%)
JJ Must Stay - 3 (5.77%)
Many supporters felt that despite their personal views, the manager deserved support until the target of a top 6 place was no longer achievable. Now that Kilmarnock are unable to get into the Top 6 - most feel it is now time for him to leave - and feel the manager could leave with integrity intact if he were to do the decent thing and resign from his position. If this were not to happen within the next fortnight - the fans wish the club to take the appropriate action and relieve the manager of his duties at the club ASAP.
Discontent has been growing among the fans since the Christmas period, but the 3-1 defeat by Hearts in the Scottish Cup was the last straw for many.
The clubs own target of a top 6 place has now not been met for the past 2 seasons - this is simply not good enough. The fans realise that there are financial pressures put upon the management team and the club as a whole - which is constantly being cited as a reason for our poor run of results - but feel that the current position is unacceptable. Aberdeen, Motherwell and Hibernian all work with small squads like our own - mostly made up of young players - and they all have financial restrictions put upon them also - however all of these teams are sitting above us in the SPL - so having a small squad of young, inexperienced players is no longer a viable excuse - especially as this squad have largely been together now for the past 3 years.
The manager has been in charge now for three seasons and things seem to be getting gradually worse. We have an extremely talented young squad of players - but unfortunately the management team is not currently getting the best from them.
The following shows a list of where the club has finished in the Premier since 1997:
Season 97-98 4th
Season 98-99 4th
Season 99-00 9th
Season 00-01 4th
Season 01-02 5th
Season 02-03 4th
Season 03-04 10th
Season 04-05 8th
Jim Jefferies first full season in charge was 2002-03 - when we apparently "over-achieved" - despite having finished in the top 5 in 4 of the previous 5 seasons. Since then manager has totally changed the squad and it is now 'his' team - we have finished 10th last season and are currently sitting 8th - however on current form could quite easily finish 10th or 11th.
There are many reasons why we think this action needs to be undertaken straight away - however we have tried to keep this factual rather than resorting to too many personal opinions - as that would not give a true opinion of the full fan base.
Kilmarnock have lost support every year for the past five years. From an average of over 11,500 in 1998-99 to an average of under 7,000 now. The average attendances are only going in one direction at the moment and many fans feel that attendances will not rise until a change of manager is implemented. Many fans have openly stated they are unhappy with the current management team and will not return to Rugby Park at all until this changes - no matter how well the team are doing.
We have started this petition in order to show our feelings towards this situation in a peaceful manner - HOWEVER - if the fans' opinion is not taken seriously and a change of manager is not implemented very soon, a more organised approach in the form of protests before and after home matches shall be taken. Many fans are voting with their feet at the moment - and to ignore the club's most loyal customers is going to see the attendances slump to a new low not seen for over a decade.
With survival in the SPL looking likely and being in the 'bottom 6' - the fans feel as though there is very little left to play for this season but pride. Unfortunately 6 points from a possible 30 in our last 10 SPL matches is simply not good enough - and if this sort of form continues we may yet get dragged into the relegation dogfight - which is why the supporters feel a change must be made NOW. In our last 12 games - we have only achieved 2 wins and 1 draw - with 6 of the 12 matches being played at home. During these games we have only kept a clean sheet ONCE, and have failed to score in 6 of these games. In these 12 matches - we have conceded 21 goals and only scored 10 (3 of which were scored against dundee united - which was also the only game in which we kept a clean sheet - against the bottom side in the SPL).
To reiterate - The supporters of Kilmarnock Football Club who have signed this petition wish for the removal of the manager, Jim Jefferies.
If you wish to show your support for this petition - please fill in your details and please give your correct email address so that your support can be counted (we need the proper email address in order that your support can be digitally signed - please check your junk mail folder if you think you have not got an email). Obviously it is better if you include your home address also - but we have kept this optional as we realise not everyone is comfortable in giving out this information.
This petition will finish on the 24th April - thanks in advance for any support. Please feel free to send a link to this petition to the club in order that they realise this has your support.
The supporters of Kilmarnock Football Club who have signed this petition wish for the removal of the manager at Rugby Park, Jim Jefferies.
You can further help this campaign by sponsoring it
The Removal of management team at Kilmarnock Football Club petition to FAO: Mr. J. Moffat, Kilmarnock Football Club was written by JJ_Out and is in the category Football at GoPetition.
Removal of management team at Kilmarnock Football Club