Mandatory Handwriting / Penmanship Classes for Elementary Schools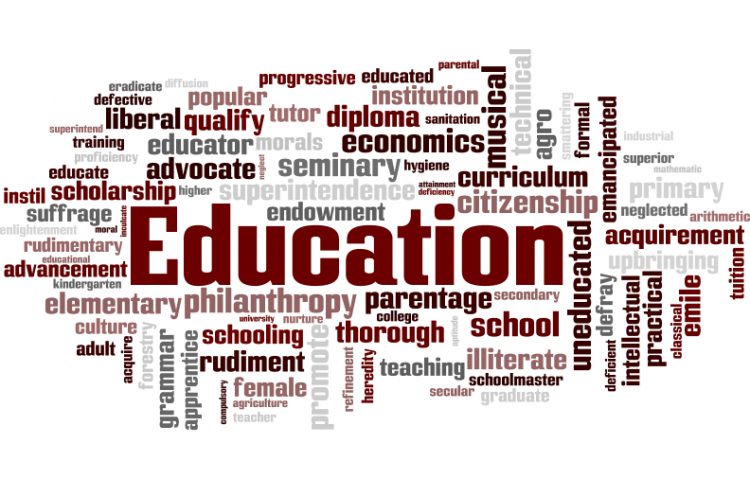 Target:

All elementary schools in the world

Region:

Website:
For over 25 years she has been featured on many radio and television talk shows as well as in the written media. In fact she helped write episodes for the popular CBS show Criminal Minds. She has completed casework for many public and private agencies (see references below).
Her most memorable cases include warning a woman that her husband could brutally murder her – a year later, he did. Another when she stated a sheriff deputy was dangerous – he later killed his girlfriend. Another when she stated a Homicide Investigator should not be trusted with children – he was later convicted of six counts of Child Battery. She also has enjoyed assisting in famous cases such as Michael Jackson, Darlie Routier, and missing Baby Gabriel.
Treyce is the President of both the National Association of Handwriting & Document Experts (NAHDE), and the International Association of Handwriting Formation Therapists (IAHFT). She is the CEO of the non-profit agency Written Escape, a proud member of Find Me, the National Scholar's Honor Society, CHAI, SSCA, and others.
Her 15 published books include "Written Violence – the Personality Behind the Pen", "Case Files of a Forensic Handwriting Analyst", "Answers", "The Only Handwriting Analysis Book You Will Ever Need", "Dangerous Ink", "Finding Mr. & Mrs. Write", "What's Going on Upstairs", "You Abused Me: Handwriting of Victims", "I Abused You: Handwriting of Perpetrators", and more.
Services include custody evaluations, employment & tenant screening, jury selection, pre-parole evaluations, detecting lies & drugs, pre-termination violence assessments, compatibility, progression of suicide, sexual abuse, forgeries, anonymous notes, and much more. She nor her staff are affected by geographical boundaries.
QUICK REFERENCE LIST
Texas Department of Education, various Juvenile Probation agencies, KnowGangs, Council of Governments, Southern States Correctional Association, Great Lakes International Gang Investigators Coalition, International Association of Law Enforcement Intelligence Analysts (in USA & Mexico), Regional Organized Crime Information Center (ROCIC), West Virginia Department of Corrections, Arizona Public Defenders Association, Texas Gang Investigators Association, Colorado Law Enforcement Officers Association, Green Dental Lab Human Resources, Montgomery County Sheriff's Department, Durango Police Department, Dalhart Police Department, Trimmier Elementary School, TruVision Management, Texas Parks & Wildlife, Georgia Bureau of Investigation, Village of Glendale Heights Police Department, Refugio County Juvenile Justice Center, Bell County Precinct 1, Lamar County Juvenile Probation, Arkansas Probation & Parole
Association, Harlingen Consolidated ISD, Society of Human Resource Management, Hopkins High School, Geico Auto Crime Investigations, 4theKids, Lost Child Network, Missing & Exploited Children, Louisiana State Police, and many more.
In 2006 she led the successful Texas Juvenile Probation Commission research project that was aimed at reducing juvenile recidivism rates via the Handwriting Formation Therapy (HFT) program that she created in 1987. The juveniles that were chosen to participate remained 100% anonymous during the entire six month program. All juveniles improved social skills, grades, and gained self-confidence.
However, most importantly, to-date, none have reoffended. In fact, these juvenile departments still utilize her program with the same 100% success.
She is the first analyst in modern history to create a program like this a public setting. Since 1987 years many private children, teens and adults around the world have changed their lives permanently with HFT. While working in the traditional mental health field most of her life she did not notice many long-term benefits. However she is an Alpha Beta Kappa and Magna Cum Laude graduate of Kaplan University where she obtained her Forensic Psychology degree and holds a Doctorate degree from UMH in Holistic Psychology.
She is ON A MISSION to REINSTATE mandatory handwriting classes in elementary. When we connect letters as children we learn empathy for others. That's one main reason why, since schools STOPPED teaching cursive, we have YOUNGER criminals & UNREMORSEFUL teens & adults.
Please help us MAKE A GLOBAL DIFFERENCE today.
Thank you.
The Mandatory Handwriting / Penmanship Classes for Elementary Schools petition to All elementary schools in the world was written by Treyce Montoya and is in the category Education at GoPetition.
Mandatory Handwriting / Penmanship Classes for Elementary Schools