Time for a new world history teacher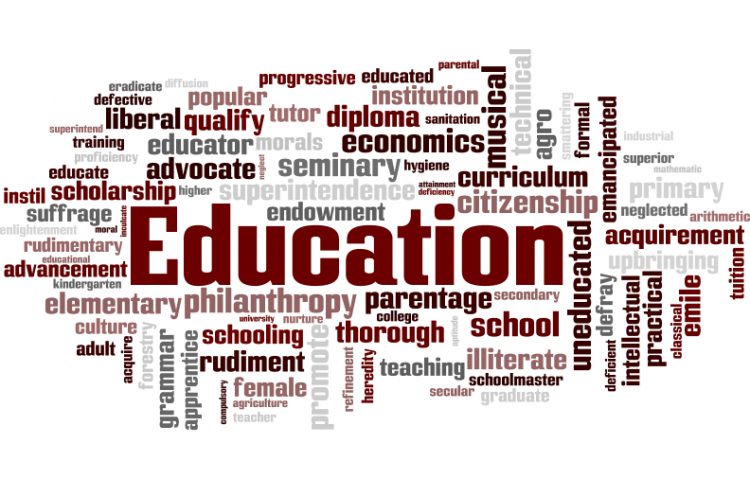 Target:

Our world history teacher

Region:
Our world history teacher, Ms.Simanu Klutz is a nice person however not a great teacher. Ms. Simanu Klutz has taught us nothing so far in the year, and when I mean nothing, I mean nothing. She gives us many packets of the book to try and help us but we haven't even went over that chapter or section in class.
She gives us the packets and makes us do it on our own. She then gives us tests and quizzes over chapters and sections in the book that we all don't even remember discussing in class because we haven't. She tries different ways to teach us including: slideshows and group projects. Slideshows are a good way for us to make notes and learn but not when she doesn't even let us finish writing everything on the slide on our peice of paper and then doesn't even bother going back to let us write it down, but tells us that we should write faster.
How are we supposed to study for test if we don't have any notes in class. We have only seen three slideshows and not that much information on them. We are now on Chapter 14. She also sometimes lets us watch movies on what sections we are on but it is so boring that everyone ends up falling asleep. Also our class is the only freshman class that she teaches so we get treated like seventh graders. She doesn't do anything in our class to teach us about history. The information that she lectures to us is all coming out of the book.
We never have homework in her class and we never know when we have homework because the plansheet changes in class everyday. Its like social hour for us and we don't like it because we don't learn anything and when she gives us quizzes we bomb them.
We, the world history period five class with Ms.Simanu-Klutz, sign this petition in the regards that we would like to have a new teacher.
We ask you to take to heart that we would like to learn something rather than sit in class and have a social hour. Our parents don't pay more than nine thousand dollars to not learn anything in history. We would like to learn something before we have to go on with highschool to another history class and not know the basic religions, government, culture, etc. because we all know that it is only going to get harder.
You can further help this campaign by sponsoring it
The Time for a new world history teacher petition to Our world history teacher was written by Caitlin and is in the category Education at GoPetition.
Time for a new world history teacher