Shaukathullah Ghori is Innocent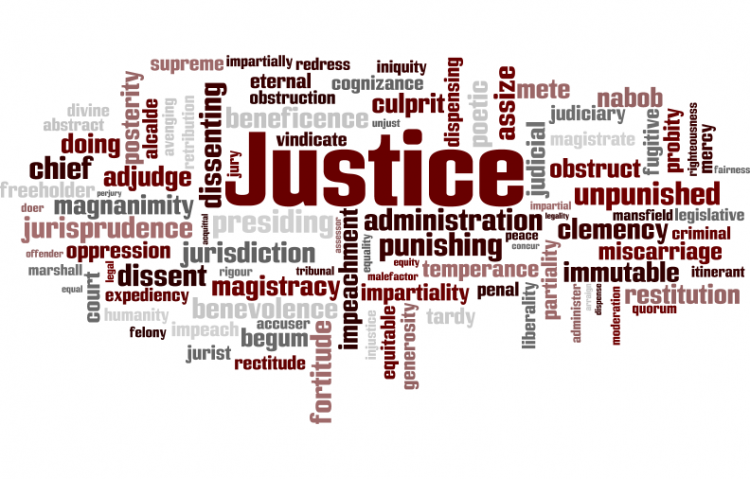 Target:

GOVERNMENT OF INDIA

Region:
Shock over arrest of Riyadh-based Indian muezzin in Hyderabad
By Shahid Ali Khan
RIYADH – News of the arrest of a Riyadh-based Indian muezzin on his arrival in the Indian city of Hyderabad, Saturday, has raised many eyebrows here.
Many regular worshippers at a mosque in Al-Wazarat district here where muezzin Shaukatullah Ghouri used to call the faithful to prayer five times a day, and sometimes lead obligatory prayers, were shocked by Indian news reports of Ghouri's arrest.
Ghouri was arrested at Rajiv Gandhi International (RGI) airport at Shamshabad on the outskirts of Hyderabad upon his arrival from Jeddah. He is said to have left for Hyderabad for his wife's medical treatment.
Personnel of the Organization for Counter-Terrorist Operations (OCTOPUS) reportedly arrested Ghouri, his wife and their four children soon after they landed at RGI airport.
The muezzin is accused of involvement in a terror attack in Gujarat on Sept. 24, 2002 which left 30 dead and over a 100 injured.
"Shaukatullah and his brother, Farhatullah, are both involved in the Akshardham temple attack," DNA newspaper quoted a senior Intelligence officer as saying. "Both the brothers were initially trained by Jaish-e-Mohammad after which they worked in Ahmedabad. When their names figured in the list of suspects in the Akshardham attack case in 2002, both fled to Saudi Arabia." Farhatullah Ghouri is still absconding, the paper said.
However, few among the worshippers at Hai Al-Wazarat Mosque in Riyadh believe the allegations against Ghouri, a Hafizul Qur'an (memorizer of Qur'an), who has been serving at the mosque for the past two decades.
Hussain Al-Wadani, the Saudi imam of Masjid Al-Salwa, where Ghouri worked, felt that Ghouri would be absolved of the charges.
"God willing, Ghouri will come clean because he is an innocent man," the imam told a group of Indian Muslims at the mosque, trying to ally their concerns over news of the arrest.
Ghouri is a professional muezzin and well known for his good character, voice and skills of recitation of the Qur'an and for the azan (prayer call), one of the Indians in the group told Saudi Gazette, asking not to be identified.
"It seems Ghouri is being framed," he said. "We have been reading media reports and watching news channels on how the police have been victimizing innocent people, and strangely enough some were even killed in fake encounters."
The Imam said he would do his best to support Ghouri in whatever paperwork he might require from Riyadh.
Others who frequent the mosque said they would sign a petition for submission to Indian Ambassador M.O.H. Farooq seeking his intervention for the safe release of Ghouri.
Rashid Abdul Qayoom, a regular worshipper at the mosque, said he has know Ghouri since he arrived in Saudi Arabia. "Ghouri is a legal resident of Saudi Arabia. He arrived in Riyadh on a "free visa" sometime in 1989, and since 1991 he has been working as a muezzin at Masjid Al-Salwa, Qayoom said.
Many students of the Qur'an memorization madrasa that Ghouri ran at his house were also shocked by news of the arrest. All of Ghouri's children are Hafiz (who have memorized the Holy Qur'an).
Ghouri's neighbor told Saudi Gazette that Ghouri was drawing a monthly salary package of around SR2,100 which was hardly enough for his six-member family's monthly expenses. "The muezzin sahib very often spoke about financial hardship, particularly when it came to payment of annual housing rent," the neighbor said. Ghouri managed by running the Qur'an memorization school which has an enrolment of around 20 students, he said.
To travel to India, Ghouri chose to fly Oman Air for its comparatively cheaper fares, the neighbor added, speaking on condition of anonymity.
According to Indian news reports, Ghouri was taken to an undisclosed location where he was interrogated by officials of OCTOPUS and the local police. His wife and children were taken to a farmhouse where their baggage was searched and their passports and some educational certificates were seized. His wife and children were later released.
Ghouri was handed over to the Gujarat police on Sunday morning as a non-bailable arrest warrant is pending against him in the Akshardham case, reports said. – SG
We the law abiding citizens of our Country INDIA including residents of Kingdom of Saudi Arabia specially residents of Riyadh request our Home Minister, Government of India to release brother Shaukathullah Ghori immediately and with full dignity as we the residents of Saudi Arabia respect the law of the land and law of our Country and we do have a firm belief that brother Shaukathullah Ghouri cannot be a law breaker of his country of residence and birth and no way related to any terror links .
Let us all join together and protest this injustice, this islamophobia created all around, Save peace save the innocent people. Pass it to all.
You can further help this campaign by sponsoring it
The Shaukathullah Ghori is Innocent petition to GOVERNMENT OF INDIA was written by Siddiqui and is in the category Justice at GoPetition.
Shaukathullah Ghori is Innocent