Scarecrow dogs - Expose Bulgaria's dirty little secret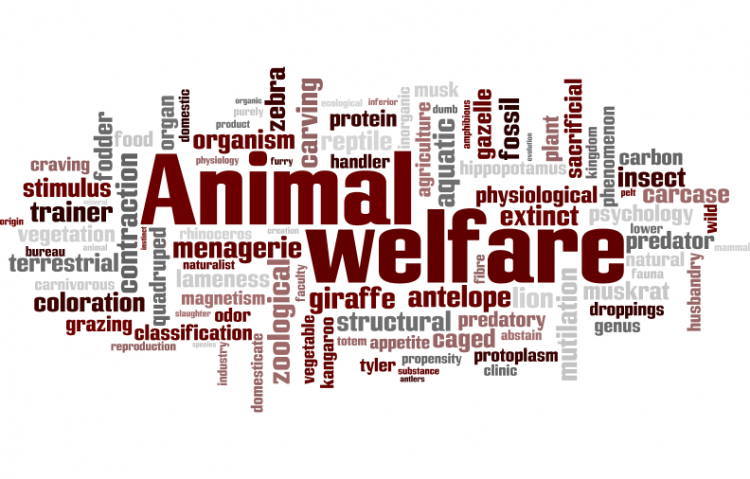 Target:

the European Commission, the European Parliament, Eurogroup for Animals, the Bulgarian President.

Region:
It's been going on for centuries in the mountain range villages of Bulgaria. Clear evidence of the unsurpassed, undying evil genius of the Bulgarian Homo Rapiens.
Instead of placing scarecrows, poor, defenseless dogs are regularly tied up by the villagers with a short, rusty chain to a post in the wilderness, near someone's ranch, to scare away predators. The chain leaves for little or no movement on the muddy ground.
Soiled in their urine and feces, frustrated, left without food or water for days in the scorching 40 C heat, exposed to predators, unable to fight or run, uncared for, unwanted, untreated and forgotten, they die in agony and terror from thirst, starvation, disease, or their wounds if attacked and mutilated by the raving beasts.
This kind of abuse is common and widespread. Despite the numerous tragic reports of dogs who have suffered and died in such despicable conditions, nothing has been done by the regulatory authorities or the police to amend the situation or punish those responsible.
This kind of animal neglect should never happen. But when it does, it must be exposed and stopped.
We, the undersigned, are appalled and disgusted by the Bulgarian "tradition" of using live animal companions as scarecrow substitutes. We are outraged and dismayed that such barbaric acts of animal cruelty and neglect have been going on unpunished for decades in a country pretending to be cultured and civilized.
Art. 17 of the Bulgarian Animal Welfare Act clearly states that: "animals' freedom of movement should not be curtailed in a way that can cause pain, suffering or distress."
Furthermore art. 18 states that: "animals, raised in the open should be free to exercise and should be protected from bad weather and predators."
Furthermore art.20 states that: "owners should care for and pay full regard for the animals' welfare, including its health."
According to the Bulgarian Penal Code/ art. 325b/, inflicting grievous bodily harm to an animal is a felony, punishable by up to three years in jail.
Bulgaria has also ratified the European Convention for the Protection of Pet Animals, according to which:
Article 4 "Any person who keeps a pet animal or who has agreed to look after it, shall be responsible for its health and welfare. Any person who is keeping a pet animal or who is looking after it shall provide accommodation, care and attention which take account of the ethological needs of the animal in accordance with its species and breed, in particular: give it suitable and sufficient food and water; provide it with adequate opportunities for exercise;"
It is beyond belief that such ugly, obscene and degrading mistreatment of animal companions is still unopposed and tolerated by the Bulgarian government as "the way things are done".
We therefore call on the Bulgarian government to take immediate, decisive action by enforcing the law and good animal welfare practices.
In addition we demand the immediate dismissal of the Minister of Agriculture - Miroslav Naydenov, personally responsible for the enforcement of the Animal Welfare Act.
In addition we demand prompt investigation of all animal cruelty reports and complaints.
Furthermore we demand that the European Commission, the European Parliament and the rest of the EU institutions, should exercise all the necessary powers to enforce the animal protection laws in Bulgaria by carefully investigating the gravity of the animal abuse situation and possibly taking legal actions against the Bulgarian State.
We shall not travel to Bulgaria, buy Bulgarian goods and services, fly with Bulgarian airlines, invest in Bulgaria or buy Bulgarian properties until this pitiful country recognizes the basic right of animals to life without torture, pain and abuse.
You can further help this campaign by sponsoring it
The Scarecrow dogs - Expose Bulgaria's dirty little secret petition to the European Commission, the European Parliament, Eurogroup for Animals, the Bulgarian President. was written by Animal Rights Network and is in the category Animal Welfare at GoPetition.
Scarecrow dogs - Expose Bulgaria's dirty little secret