Letter to PM Julia Gillard regarding Carbon Tax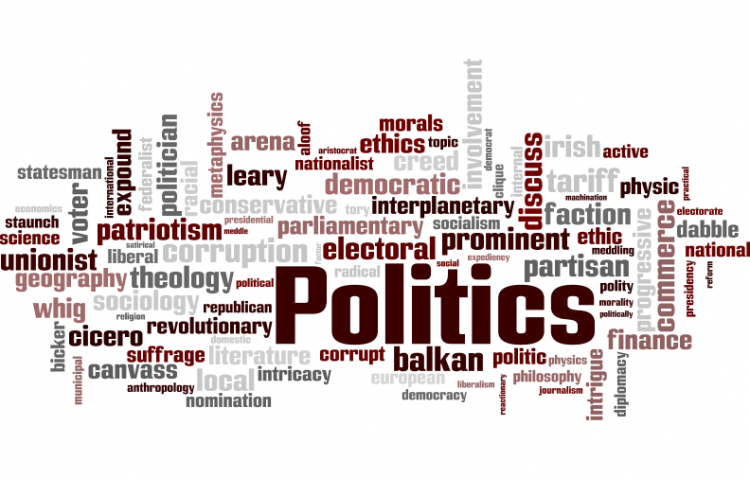 Target:

politics, prime minister, australian, liar, labor, Carbon Tax

Region:

Website:
The Australian Prime Minister introduced a Carbon Tax after being elected on the back of a promise to the Australian people that "there will be no Carbon Tax under any Government I lead".
Besides the tax being a horrendous imposition on the Australian electorate, without ANY Scientific evidence of man polluting the atmosphere with Greenhouse Gases and in particular Carbon emissions. The Prime Minister of Australia LIED to the Australian Electorate purely to get herself elected.
We MUST show her this is not acceptable to the people of Australia.
Dear Prime Minister,
Can you remember a promise that was made to the Australian electorate that there would be No Carbon Tax introduced by any government that you lead. Does this mean that you do not lead the government, or that you lied to the Australian public in order to secure power?
We have yet to see a single poll conducted anywhere in this country with anything higher than a 15% approval for a Carbon Tax. As the Australian public were borderline in their support of you, they did not want a Carbon Tax; far from giving you a mandate, can you please explain why you are going to force this tax (that you made very clear would not be introduced), mid-term, without providing the electorate with their democratic right to vote on the issue? I suspect it is because you know the plan is so unpopular that you wouldn't risk a vote on the issue knowing that it would give the people a chance to exercise their democratic right to vote you and your ridiculous cronies out of office?
As it is too early to have heard a word back from the newly appointed Climate Commissar Flannery and his group of carefully picked non experts, it is reasonable to assume that the decision to impose this new tax was made without their consultation. Can you explain to us what the pretext was about forming this committee costing unrevealed $millions, and why we are continuing to pay for them when their input is so obviously not required?
Why is it, Prime Minister, you are so keen to impose this new tax on the Australian electorate, who are struggling already, when:
1) the science behind Global Warming, or Climate Change, is not only so hotly debated by specialists on both sides of the field, the evidence is showing that the impact man could make is too insignificant to account for this phenomena. It must be noted Claude Allegre, who was among the first scientists to warn people of the dangers of global warming 20 years ago, now believes that "most of the warming comes of natural phenomena".
2) Western countries are withdrawing funding, and distancing themselves from this issue,
3) no other country in the world that can actually make a difference, as you would put it, has signalled any intention to impose similar horrendous taxes on their people,
4) This is a high cost to the Australian electorate and the economy, that apart from stroking a few egos there is nothing to be achieved by this Carbon Tax.
We, all taxpayers of Australia look forward to reading your response to these questions Prime Minister and in particular as to why you lied to the Australian constituency Twice prior to the election Claiming along with your Treasurer Swan.
Treasurer Wayne Swan has promised a re-elected Labor government will not put a tax on carbon during its next term of office.
Opposition treasury spokesman Joe Hockey pressed Mr Swan on the issue on Thursday, demanding to know whether Australia would be hit with a carbon tax in the next three years under Labor. "We have made our position very clear, we have ruled it out," the treasurer told ABC Television
16 August 2010 – PM Gillard on Channel 10:
There will be no carbon tax under the government I lead.
18 August 2010 - Swan on Meet The Press:
What we rejected is this hysterical allegation that somehow we are moving
towards a carbon tax.
20 August 2010 – PM Gillard in The Australian.
I rule out a carbon tax.
We look forward to reading your response to these questions Prime Minister, and demand if you wish to impose a Carbon Tax, or a ETS you take them forward as your platform to an election
Kevin Hicks
14 March 2011
You can further help this campaign by sponsoring it
The Letter to PM Julia Gillard regarding Carbon Tax petition to politics, prime minister, australian, liar, labor, Carbon Tax was written by Kevin Hicks and is in the category Politics at GoPetition.
Letter to PM Julia Gillard regarding Carbon Tax