Deny Curative Amendment Request: Cali Entertainment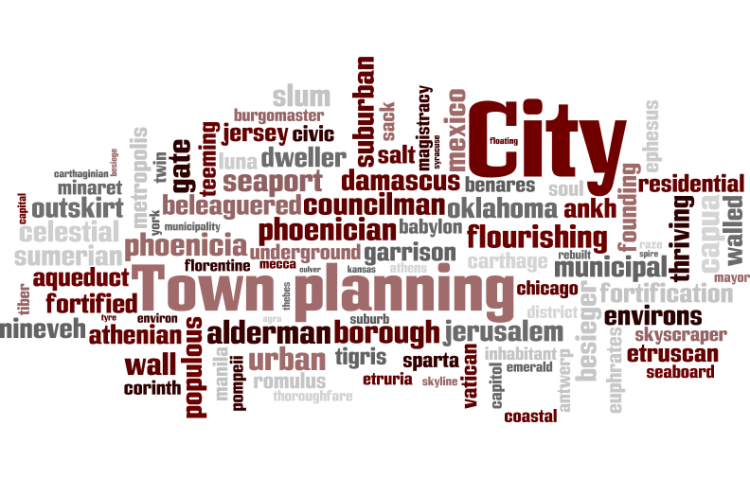 Target:

Cumberland Township Board of Supervisors

Region:
Cumberland Township is being forced through Pennsylvania Law (Landowner Curative Amendment) to entertain an application to cure our zoning laws of an omission of the term "water park" on behalf of Cali Entertainment, Mechanicsburg PA. Cali Entertainment wants to purchase land, develop a "mixed used facility" including a hotel/theater/indoor out door water park and condominium space/retail space. The land in question, 96.7 acres of privately owned parcels is located at the intersection of Business 15 & Cunningham Road, Gettysburg, PA.
Cumberland Township residents, Freedom Township residents/businesses in the impact area were invited by certified letter to attend a special April 17th 2007 Curative Amendment Application Hearing at the Cumberland Township Offices, Fairfield Road. The residents in attendance who expressed opinion did so overwhelmingly against this curative amendment application and in fact against this project as a whole. The residents were not expecting such a high density development with multiple and ongoing demands of water and septic when the area was rezoned 3 years previous. Additionally, the size of the facility and it's components remove every spectre of real nature and wipes forever the serene bucolic quiet views. This facility will operate days, nights, weekends and all season long.
The attendees were informed that there is no public referendum required or permitted to deny this application at the outset. The Township soliciter advised that current PA law permits for only acceptance of curative amendments - there is no denial in a direct sense. They have to approve it and take the time and money to research what changes need to be made to the plan to make it happen.
Cumberland and Fairfield Township residents have grave concerns regarding the consequences of such a project from water use of this facility: not only the pools proposed but the regular commercial use. This project presents a bevy of environmental concerns from loss of habitat for native creatures, loss of greenspaces (note: handy landscaping does NOT replace greenspaces) to increased noise pollution from traffic, congestion on this road as there is no possible way this can go in without a traffic light; light intrusion from the facility, visual intrusion of this facility the folks who have to face this compound.
The plans as originally stated call for 85% impervious coverage which nearly doubles the current standards in the township of no greater than 45%.
In adequate EMS support in terms of manpower and equipment and water resources is a huge safety issue.
In this particular case harm comes to not only the quality of life for Cumberland Township residents but Freedom Township residents in the immediate impact area. Given the two townships being governed by separate entities and the final say being in the hands of Cumberland Township, the rights of those in Freedom Township appear to be swept under the rug as their supervisors have left them alone with their issues with no hope of support or protection.
We the undersigned are resolved that future problems resulting from approval of this curative amendement will be caused by a flurry of land speculation and rampant residential development. This will cause an influx of more residents to an area that will be woefully unprepared for their immediate and future needs, including but not limited to water, septic, educational, emergency/medical and professional services. The loss of greenspace and the further flushing of our wildlife from rural areas will also be devastating.
We also believe that despite the thousands of dollars and time spent rezoning the area over 3 years ago were not adequate to meet the savvy methods of developers/builders of this era.
We, the undersigned, petition the Cumberland Township Board of Supervisors and their duly appointed or contracted agents to reject the the curative amendment request of Cali Entertainment through whatever legal means possible.
We the undersigned petition Cumberland Township to secure specialized legal counsel and whatever liability insurance is required to protect the townships interests should Cali Entertainment file suit.
The undersigned Petition Cumberland Township to immediately revise the mixed use/residential ordinances to confine all water parks or similar type of high density commercial amusement parks/commercial facilities to industrially zoned areas that are certified/deemed adequate to meet the needs for the use. It is desired that current terminology/trends nationwide be reviewed to ensure the language specifed in the above mentioned ordinances modifications leaves as little ambiguity on the subject as is possible.
We the undersigned petition the Cumberland Township Board of Supervisors work with Freedom Township supervisors to discuss the possibility of developing a regional parks and recreation authority to review both of the townships and identify lands that could be converted to public use through public referendum for the construction of community pools/activity centers/recreational needs. Water ways and other areas need to remain accessible to the public and to be with minimal development but maintained for health and longevity.
You can further help this campaign by sponsoring it
The Deny Curative Amendment Request: Cali Entertainment petition to Cumberland Township Board of Supervisors was written by Stephanie Mendenhall and is in the category City & Town Planning at GoPetition.
Deny Curative Amendment Request: Cali Entertainment