Child Sex Offender Protection: Ambertrax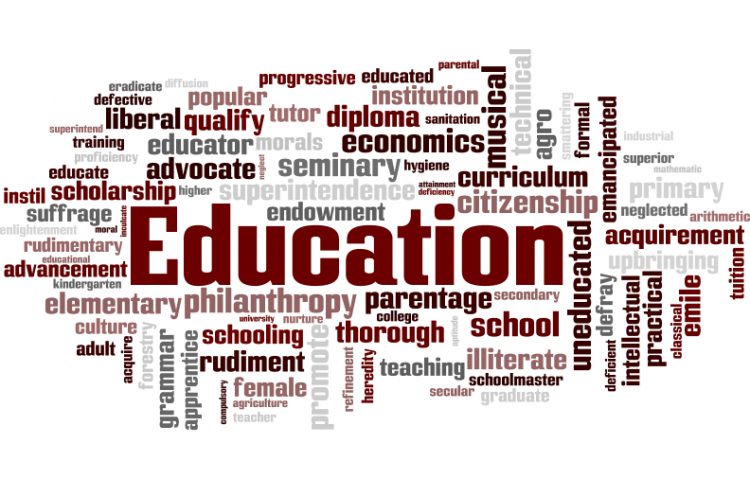 Target:

CONGRESS FOR A FEDERAL PROGRAM

Region:

Website:
Please send a copy of this on your letter head if available to your local Senator and Congressman and delete this sentence. 1/2
AMBERTRAX
REAUTHORIZATION PETITION
A blind spot exists in law enforcements ability to protect our school children / grandchildren from registered sex offenders, whose void is about to get much bigger unless confronted, assigned our symbiotic mandates and a federal oversight program and support is passed into law.
Please send a copy of this on your letter head if available to your local Senator and Congressman and delete this sentence. 2/2
AMBERTRAX
REAUTHORIZATION PETITION
The Adam Walsh Child Protection and Safety Act 2006 was signed into law by President Bush. Title I of the Act, the Sex Offender Registration and Notification Act (SORNA), requires that jurisdictions substantially implement the minimum criteria required for sex offender registration and notification.
SORNA is run by jurisdictions of the Sex Offender Sentencing, Monitoring, Apprehending, Registering and Tracking (SMART) Office within the Office of Justice Programs www.ojp.usdoj.gov/smart/ . On May 26, 2009 an extension for states to comply was given of July 27, 2010 http://www.ncsl.org/default.aspx?tabid=17566 authorized by The Honorable Eric Holder, Jr. Attorney General, United States Department of Justice. This allows states more time to comply with sex offender registration and extended deadline of July 2010.
This will add an abundance of strain on to the already 27 states that have mandatory laws for paroled offenders to wear a GPS tracking bracelet continually.
(http://www.cnn.com/2009/CRIME/03/12/sex.offender.gps/index.html#cnnSTCOther1 )
This new Title Amendment, Ambertrax, is seeking expedition so that it will be synchronized with efforts already in progress with the DOJ SORNA act that requires states to comply with the sex offenders registration for the Adam Walsh Child Protection and Safety Act of 2006 (AWA)(P.L. No. 109-248). or the reauthorization of the No Child Left Behind Act.
These registration increases will rapidly sweep across the nation and will also increase the number of GPS paroled offenders. In anticipation of this movement we propose this new Title Amendment so it may be a pre-emptive defense that will simultaneously make a stronger, real-time, proactive impact to protect children's travels to and from school by sealing off school grounds and make the stalking of buses and bus stops an unthinkable event. These areas are the hunting grounds for these predators of in which all three are capable of being guarded virtually 24/7.
A few samples below of State run current Sex Offender Task Forces shows us that we are no strangers to this type of patrolling in the United States.
Oregon: http://www.oregonsatf.org/
California: http://gov.ca.gov/press-release/839/
Wisconsin: http://www.wi-doc.com/SAFETaskForce.htm
Seattle: http://www.seattlepi.com/local/333216_gregoire27.html
PAST AND PRESENT CHILD PROTECTION SOLUTIONS:
The Amber Alert System, Missing and Exploited Children, amongst many others are all great for dealing with the "post trauma" of an event. This new Title Amendment addresses "pre-trauma" as an aid to prevent attacks saving court tax payer dollars, man-hours, incarcerations and probation all while making education travels safer for children. This new Title Amendment will be the catalyst into a direction that will aid a child's rite of passage into adulthood while preventing a terrible injustice to future generations, communities and society as a whole.
Without Ambertrax and its mandated being reauthorized into place for this much needed update would be a catastrophic flaw piercing the very essence of the purpose of the SORNA act in the first place.
Children are most vulnerable going to school and leaving school for predators to prey upon to strike again. As part of this new Title Amendment, a 360 degree satellite signal will encircle school grounds and buses will be monitored continually while simultaneously monitoring offenders wearing GPS bracelets for barrier breaches or behavior patters becoming erratic.
This new Title Amendment will be every community's beacon of light, act as guidance for future changing technology, study analysis, behavior modification implementations and measurable results for child education safety adjustments. The Ambertrax program will be an embracing, cohesive and seamless integration into the already existing probation procurement bidding system. The sooner this program is activated, the better the results will be and the less children and families will have to suffer at the hands of these offenders.
The cost of Ambertrax to schools and bus companies will be free as for this is a service method already in place threw procurements. This monitoring method has just not be used like this before or been given the authority to any law enforcement branch. Offenders are told that they are not allowed within certain distances of churches, parks and schools, but no method until now has been given to enact these laws.
For those of you not fully understanding what is being offered to the children of the world here and see a rough road ahead with Ambertrax let me say this to you. "Ambertrax is paving a new way into a beginning not fully understood, but we do know for sure that it will be a great catalyst on many levels and grey areas not yet clear. This pathway will be cumbersome and difficult at times to stay the course and even more difficult from those even less understanding of the potential. The histories that lay ahead and behind us will as always paint a picture of the pros and cons surrounding what some might be consider by some unfair restrictions of the monitoring of "a person" and so is the murder, rape and burying a child alive. At one time electricity, planes, IBM and cars were alternative methods debatable for their times as is Ambertrax before you now. Should we have abandoned those new methods? Once embraced and modernized, the Ambertrax integration will prove by reflecting back years from now to be positive with the wonder of how did we ever get by without it and how lost we would be if once again it was ever to be taken away."
We, the undersigned individuals, entities, institutions and organizations representing a wide array of professional fields, write to you respectfully requesting that The House of Representative fully recognize this supported petition named "Ambertrax" and its efforts and call upon your services to represent "the people" and see to it that this makes it to Congress to be signed as a new Title Amendment. We furthermore endorse the petition "Ambertrax" efforts in:
Four mandates: for one new Federal GPS Task Force Oversight to protect children from sexual predators while traveling to and from school merely trying to get an education. These oversights and mandates will both compliment and coincide with the deadline for states to comply with and for SORNA
1. Every school ground in the country surrounded with a 24/7 monitored GPS Geofence for offender proximity and erratic behavior warnings.
2. Every school bus to be outfitted with a GPS tracking box and or allow the tracking of the buses UHF / RF signals to be Co-mingled with offender GPS / RFID frequencies directly or threw the school's computer servers to evaluate offender stalking and proximities thereof by probation departments.
3. Every predator monitored by independent GPS tracking & behavior monitoring service providers to support 1 and 2 above
4. Every manufacturer / service provider of GPS devices (Cars, handheld, Onstar, bracelets, Cell Phone, etc.) unlock their restrictions of frequency signals for the tracking of said devices for the uses of 1,2,3 above. Or be granted by ?FCC,CIA,FBI,MFG? the "tapping into oversight" to provide services (?Vendor granted temporary status as Government office ?) of devices for those awarded vendors of Government contracts for these probation services.
5. In the event of a child being abducted, any trackable frequency and or signal not otherwise able to be openly tracked for its' real time location to be tapped into or those frequencies and or signals be released to law enforcement or service providers capable of tracking them temporarily for the sole purpose of enhancing the chances of capturing the child and or abductor. These methods, signals and or frequencies (owned and or leased by the FCC) are but not limited to: UHF, RF, VHF, GPS, DGPS, AGPS, WAAS, BLUETOOTH, WIFI, RFID, Cellular, GPRS, CDMA, GSM, RTLS, Ultra wide band, radar, sonar, etc.
The FCC did this November 24, 2003 for wireless cellular frequencies called the "WLNP" Wireless Local Number Portability Order
(Section 251(b) of the Communications Act of 1934, as amended (the Act) requires local exchange carriers (LECs) to provide local number portability, to the extent technically feasible, in accordance with requirements prescribed by the Commission.)
http://hraunfoss.fcc.gov/edocs_public/attachmatch/fcc-03-284A1.doc
to enable the public to be able to choose between service providers without loosing their phone numbers. This is no different then the "Government Purchaser" seeking procurement services and being able to choose "fairly" amongst competing vendors. This is what needs to be done with GPS bracelets as well to better protect children and give the bidding process greater leverage for more competitive quotes(RFQ's, RFP's, etc.) and to move towards a more leveled proverbial playing field.
John B. Muleta, Chief of the FCC's Wireless Telecommunications Bureau stated, May 13,2004, that the introduction of WLNP has stimulated competition and increased competitive pressure on wireless carriers to provide quality service to their customers.
Surely, quality is of a concern in child protection services, yes?
All four of these mandates are very symbiotic amongst each other and can not be separated to avoid loopholes creating gaps that will eventually tear the other mandates apart over time.
This new Title Amendment, when passed will release restrictions of tracking devices and give the people "ONE oversight task force" through a mass GPS system run fairly starting at State run purchasing levels all the way threw to the manufactures and service providing vendors bidding on solicitations all in the name of assisting probation officers and child safety.
47 U.S.C. § 251(b)(2).
X_________________________________
Name
Title
Date
You can further help this campaign by sponsoring it
The Child Sex Offender Protection: Ambertrax petition to CONGRESS FOR A FEDERAL PROGRAM was written by Michael Albert Nosworthy and is in the category Education at GoPetition.
Child Sex Offender Protection: Ambertrax