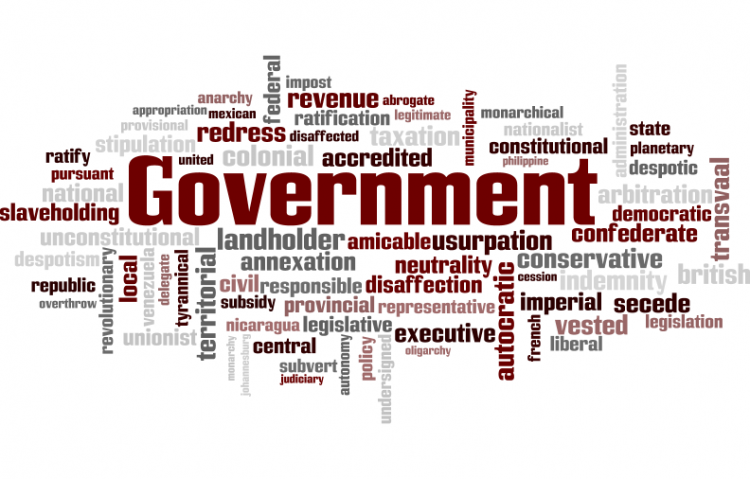 Target:

George W. Bush

Region:
September 3, 2005
George W. Bush
The White House
1600 Pennsylvania Avenue NW
Washington, DC 20500
Mr. President:
I, like millions of other Americans and people worldwide, have watched with horror over the past few days as the events in New Orleans and the Gulf Coast have unfolded. The images of suffering and neglect endured by some of our nation's most vulnerable have been seared into my memory and I will not soon forget them.
Mr. President, you have a long history of refusing to accept responsibility when the bungling of your administration and the failures of your policies have damaged our country, threatened our security and brought great harm to our people and to people throughout the world. From the debacle in Iraq to the ever rising number of people living in poverty in our country to the current abysmal failure to bring emergency assistance to New Orleans, you and your administration have repeatedly used any means possible to avoid being held accountable for your actions.
As a citizen who loves my country, I can no longer accept this. I am unwilling to tolerate the unnecessary suffering, death and destruction in New Orleans due to you and your administration's delayed and inept response.
There is no excuse for this appalling catastrophe. This time, you cannot attribute your own failure to someone else. The Department of Homeland Security (DHS) website states the following: "In the event of a terrorist attack, natural disaster or other large-scale emergency, the Department of Homeland Security will assume primary responsibility on March 1st for ensuring that emergency response professionals are prepared for any situation. This will entail providing a coordinated, comprehensive federal response to any large-scale crisis and mounting a swift and effective recovery effort."
You are ultimately responsible for DHS; therefore, you bear the primary responsibility for your administration's failure to mount a swift and effective recovery effort.
No one could have prevented the damage caused by the hurricane. However, the results of the storm and its aftermath, including the potential for the flood control system in New Orleans to fail, were well known and well reported. On the Sunday before the storm struck, the National Weather service issued this bulletin:
"URGENT - WEATHER MESSAGE
NATIONAL WEATHER SERVICE NEW ORLEANS LA
1011 AM CDT SUN AUG 28 2005
...DEVASTATING DAMAGE EXPECTED... .HURRICANE KATRINA...A MOST POWERFUL HURRICANE WITH UNPRECEDENTED STRENGTH...RIVALING THE INTENSITY OF HURRICANE CAMILLE OF 1969. MOST OF THE AREA WILL BE UNINHABITABLE FOR WEEKS...PERHAPS LONGER. AT LEAST ONE HALF OF WELL CONSTRUCTED HOMES WILL HAVE ROOF AND WALL FAILURE. ALL GABLED ROOFS WILL FAIL...LEAVING THOSE HOMES SEVERELY DAMAGED OR DESTROYED. THE MAJORITY OF INDUSTRIAL BUILDINGS WILL BECOME NON FUNCTIONAL. PARTIAL TO COMPLETE WALL AND ROOF FAILURE IS EXPECTED. ALL WOOD FRAMED LOW RISING APARTMENT BUILDINGS WILL BE DESTROYED. CONCRETE BLOCK LOW RISE APARTMENTS WILL SUSTAIN MAJOR DAMAGE...INCLUDING SOME WALL AND ROOF FAILURE. HIGH RISE OFFICE AND APARTMENT BUILDINGS WILL SWAY DANGEROUSLY...A FEW TO THE POINT OF TOTAL COLLAPSE. ALL WINDOWS WILL BLOW OUT. AIRBORNE DEBRIS WILL BE WIDESPREAD...AND MAY INCLUDE HEAVY ITEMS SUCH AS HOUSEHOLD APPLIANCES AND EVEN LIGHT VEHICLES. SPORT UTILITY VEHICLES AND LIGHT TRUCKS WILL BE MOVED. THE BLOWN DEBRIS WILL CREATE ADDITIONAL DESTRUCTION. PERSONS...PETS...AND LIVESTOCK EXPOSED TO THE WINDS WILL FACE CERTAIN DEATH IF STRUCK. POWER OUTAGES WILL LAST FOR WEEKS...AS MOST POWER POLES WILL BE DOWN AND TRANSFORMERS DESTROYED. WATER SHORTAGES WILL MAKE HUMAN SUFFERING INCREDIBLE BY MODERN STANDARDS. THE VAST MAJORITY OF NATIVE TREES WILL BE SNAPPED OR UPROOTED. ONLY THE HEARTIEST WILL REMAIN STANDING...BUT BE TOTALLY DEFOLIATED. FEW CROPS WILL REMAIN. LIVESTOCK LEFT EXPOSED TO THE WINDS WILL BE KILLED. AN INLAND HURRICANE WIND WARNING IS ISSUED WHEN SUSTAINED WINDS NEAR HURRICANE FORCE...OR FREQUENT GUSTS AT OR ABOVE HURRICANE FORCE...ARE CERTAIN WITHIN THE NEXT 12 TO 24 HOURS. ONCE TROPICAL STORM AND HURRICANE FORCE WINDS ONSET...DO NOT VENTURE OUTSIDE!"
In response to that warning, you chose to remain on vacation for another three days while the storm struck, the city flooded and the devastation mounted. Your Vice-President and Secretary of State also chose to vacation.
Mr. President, if I stayed on vacation while my employer faced one of its greatest threats ever, I would be fired.
Because of your incompetence and callousness, thousands of people lived though hellish conditions. Because of your policies, the Federal Emergency Management Agency (FEMA) had been gutted and political appointees with little to no prior experience in disaster management had been placed in charge of FEMA long before Katrina ever struck. Because FEMA could not respond appropriately and in a timely manner, thousands in New Orleans died. Many more lost loved ones.
Mr. President, since it appears that your vacations are very important to you, I invite you to remain on vacation permanently.
For gross incompetence, negligence, lack of compassion and demonstrable policy failure, I and those who have signed below demand that you resign immediately. We also demand the resignations of Vice-President, Dick Cheney; Secretary of State, Condoleezza Rice; Secretary of Homeland Security, Michael Chertoff; and Under Secretary for FEMA, Michael Brown.
Please know we will use whatever legal means necessary to rid our great country of the scourge you have brought to it. That begins by removing you from office.
Sincerely,
Chris Jimmerson
We, the undersigned, endorse the enclosed letter to President Bush.
With the failure to respond to Hurricane Katrina, it is time for Bush to step down.
You can further help this campaign by sponsoring it
The Bush Must Resign petition to George W. Bush was written by Chris Jimmerson and is in the category Government at GoPetition.
Bush Must Resign