Abolish All Hire at Will / Fire at Will States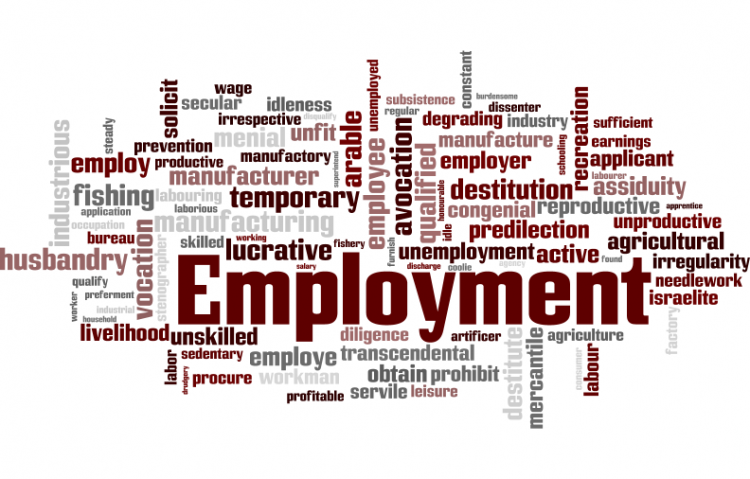 Target:

ALL WORKING CLASS PEOPLE

Region:

Website:
We are enduring some pretty trying and challenging times here in the United States. I must ask you two questions, "Are you willing to take a chance and lose your job without cause"? And are you willing to sign a petition to initiate changing the laws which currently allow states (including yours) to employ individuals at will and fire at will??
Be clear, if you are employed at will, your employer really does not need good reason or cause to fire you. In almost EVERY every state, (Montana is the only state which provides employees who meet the mandatory or subscribed "probationary period" from being targeted by employers and fired without cause), employers are at liberty to accept at-will employment policies.
The unfortunate fact is having no policy from your employer that they will only fire workers where there is a good cause leaves you wide opened to being terminated without cause because you are employed at will.
My unfortunate experience serves as a prime example of one who was actually terminated by my employer behind unfavorable actions and a lie of the wrongdoer.
During a meeting to resolve this issue, the salient fact reveals that my corporation's Human Resources Officer verbally stated to me "if I had to choose your word over her word, I would choose her word ", (the wrongdoer). "She (referring to the wrongdoer who got me fired) has worked here 9 years and you have only been here for 5 years". Subsequently, my termination followed.
However, the reason for termination had absolutely nothing to do with the facts presented, the malice intent of my co-worker, and any known facts at hand. To be sure, I was fired for "violating company policies", something that I would later learned could apply to so many common things we as humans do while in scope of employment. I was further denied access to other corporate officials in an authoritative position, and did not have a clear chance to prevail.
Within four days following the HR officer's decision to terminate me, I received an offer consisting of severance pay, which also included an offer to receive un-insurance benefits, and a letter of recommendation~ all in exchange for my signature to a Letter of Resignation the company had drafted. I choose not to sign it and rejected the same. Thereafter, I was issued a Letter of Right to sue by EEOC and found myself initiating a lengthy litigation process.
PLEASE SIGN THE RELEVANT PETITION. IT COULD BE YOU, YOUR SPOUSE, OR SOMEONE YOU KNOW AND LOVE. IT IS TIME FOR THIS LAW BE CHANGED!
Chances are, you reside in an at will state where you may be terminated without any reason, or reasons as simple as your supervisor drinking bad milk, having a bad hair day, a bad office chair, experiencing personal problems, a lie or just about any action with a lack of cause. Perhaps you do your job, report to work on time but your employer "just don't like you".
On the other hand maybe it's possible that it was not you that was really the problem, but your supervisor's desire to make room to hire a family member—and there is the possibility that your supervisor was just in a bad mood when suddenly and without warning you were fired?
While there are federal and state laws that prohibit job discrimination, you are protected and not be fired because of your race, religion or gender, many Americans are blind to the fact that they can be fired without cause and at will.
ABSOLUTELY NO AMERICAN CITIZENS should be dismissed from their place of employment without a good and fair cause.
JOIN ME IN THIS PLEA, THAT ALL WORKERS ACROSS THE NATION, INCLUDING WILL SOMEDAY HAVE A BETTER OPPORTUNITY TO KEEP THEIR JOBS. FEEL FREE TO INCLUDE YOUR E-MAIL AND I WILL REPLY PROMPTLY... BEST REGARDS.
You can further help this campaign by sponsoring it
The Abolish All Hire at Will / Fire at Will States petition to ALL WORKING CLASS PEOPLE was written by The Pink Slip Abolisher and is in the category Employment at GoPetition.
Abolish All Hire at Will / Fire at Will States