Petition Tag -
greenhouse
1. Bring the London Bike Hire Scheme to Stockwell!
The Cycle Hire scheme currently covers Vauxhall, Kennington and Oval which border Stockwell. Extensions to the Cycle Hire Scheme will ease pressure on the very busy Northern & Victoria tube lines that converge at Stockwell.
1. Forests are the only safe and reliable means of removing greenhouse gasses from the atmosphere. Protecting native forests is one of the fastest, cheapest and most effective ways to reduce greenhouse emissions.

2. Australia is taking a prominent role in international efforts to stop native forest degradation and destruction in neighbouring countries such as Indonesia and Papua New Guinea. At the same time, Australian Governments are subsidising the destruction of Australia's own forests for woodchips and, increasingly, to burn to generate electricity.

3. Under Australia's climate change policy, logging of native forests is deemed carbon neutral and burning of native forest wood for electricity or processing into biofuels is classified as renewable energy.

4. Woodchip power emits more greenhouse gas than coal and undercuts genuine renewable energy such as wind and solar.

5. Without ongoing woodchipping of millions of tonnes of native forest each year there would be no "waste" to burn to generate electricity or make biofuels.
Climate change may be a big problem, but there are many little things we can do to make a difference. If we try, most of us can do our part to reduce the amount of greenhouse gases that we put into the atmosphere. Many greenhouse gases come from things we do every day. As we have learned, these greenhouse gases trap energy in the atmosphere and make the Earth warmer.

Driving a car or using electricity is not wrong. We just have to be smart about it.Some people use less energy by carpooling. For example, four people can ride together in one car instead of driving four cars to work. Here are some additional ways you can help make the planet a better place!

Read
Learning about the environment is very important. There are many good books that will help you learn. To get started, ask a teacher or a librarian for some suggestions. You also can look at the Links page to find other good web sites with information about the environment and climate change.


Save Electricity
Whenever we use electricity, we help put greenhouse gases into the air. By turning off lights, the television, and the computer when you are through with them, you can help a lot.


Bike, Bus, and Walk
You can save energy by sometimes taking the bus, riding a bike, or walking.


Talk to Your Family and Friends
Talk with your family and friends about climate change. Let them know what you've learned.


Plant Trees
Planting trees is fun and a great way to reduce greenhouse gases. Trees absorb carbon dioxide, a greenhouse gas, from the air.


Recycle
Recycle cans, bottles, plastic bags, and newspapers. When you recycle, you send less trash to the landfill and you help save natural resources, like trees, oil, and elements such as aluminum.


When You Buy, Buy Cool Stuff
There are lots of ways we can improve the environment. One of the ways to reduce the amount of greenhouse gases that we put into the air is to buy products that don't use as much energy. By conserving energy, we help reduce climate change and make the Earth a better place. Some products – like certain cars and stereos – are made specially to save energy.


Some Things to Think About
Did you know that you can help the environment if you buy recyclable products instead of non-recyclable ones? Look for the recycle mark – three arrows that make a circle – on the package. Recyclable products are usually made out of things that already have been used. It usually takes less energy to make recycled products than to make new ones. The less energy we use, the better.


Solar Energy
Imagine that it's a hot summer day. You put a scoop of ice cream on the sidewalk, and it melts. Why? Well, you probably know that the sun causes the ice cream to melt. But you may not know that the sun produces solar energy. Solar energy is a fancy way of saying "energy that comes from the sun." Solar energy can be used to heat homes, buildings, water, and to make electricity. Today, more than 200,000 houses in the United States take advantage of the sun's energy.


Cars
Cars are an important part of life for most people. But cars also cause pollution and release a lot of greenhouse gases into the air. Fortunately, there are some cars that are better for the environment. These cars can travel longer on a smaller amount of gasoline. They don't pollute as much, either. Using these kinds of cars can help reduce the amount of greenhouse gases in the air.


ENERGY STAR®
Many things, like computers, TVs, stereos, and VCRs, have special labels on them. The label says "Energy" and has a picture of a star. Products with the ENERGY STAR® label are made to save energy. Buying products with ENERGY STAR® labels will help protect the environment.
4. Help Save America From Our government
America- Put down your guns and listen to us for a while.
America - I think your wrong.
America- I will turn off my T.V. i don't need your insane messages anymore.
America - I have my own thoughts i would like to explore now.
America - Why do you want me dead.
America - I don't think we should block our borders. I don't want to live like this
America - I think you are the breed of terrorist in the world.
America - Why do you want me to hate man.
America- I know what your up to and i don't want to be know as you
America - If i was god i would look at you as the devil.
America - You have gone to far I can't listen to you anymore.
America - Why do you look at the word love as a four letter word
America - I think it's time we all leave you. We are having a bad relationship it's not good for the children.
America - I hope after we are gone one day you will find all of us and maybe then you will be one of us.
I think it's time we all should start being proactive and assertive in taking our civil liberties back. We can start with that, then we can work on getting other things back from the government. Peace

~ Max The Happy Hippie~


---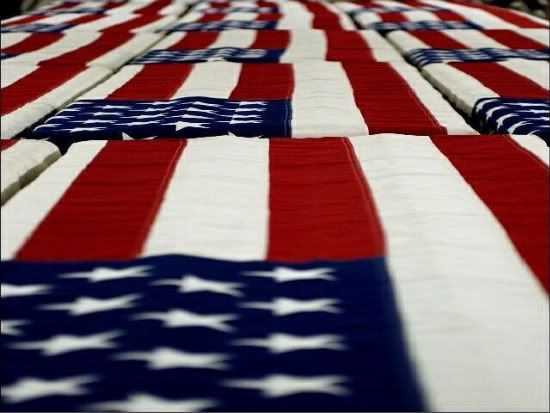 It is time to fire the liars.

"The only thing necessary for the triumph of evil is
for good men to do nothing" .
--Edmund Burke
U.S.C. TITLE 18 > PART I > CHAPTER 47 § 1001.
(a) Except as otherwise provided in this section, WHOEVER, in any matter within the jurisdiction of the executive, legislative, or judicial branch of the Government of the United States, knowingly and willfully—
(1) falsifies, conceals, or covers up by ANY trick, scheme, or device a material fact;
(2) makes any materially false, fictitious, or fraudulent statement or representation; or
(3) makes or USES any false writing or document knowing the same to contain any materially false, fictitious, or fraudulent statement or entry; shall be fined under this title or imprisoned not more than 5 years, or both.
(b) Subsection (a) does not apply to a party to a judicial proceeding, or that party's counsel, for statements, representations, writings or documents submitted by such party or counsel to a judge or magistrate in that proceeding.
(c) With respect to any matter within the jurisdiction of the legislative branch, subsection (a) shall apply only to—
(1) administrative matters, including a claim for payment, a matter related to the procurement of property or services, personnel or employment practices, or support services, or a document required by law, rule, or regulation to be submitted to the Congress or any office or officer within the legislative branch; or
(2) any investigation or review, conducted pursuant to the authority of any committee, subcommittee, commission or office of the Congress, consistent with applicable rules of the House or Senate.

SO HERE IS WHAT WE ARE GOING TO DO

The Bush administration and their friends in the media want this story to go away. More than want it to go away, they are in a panic, and will do everything they can to stop it. They will use every dirty trick, every paid shill, every presstitute that they can. Already there is a report that the Michael Jackson jury is "expected" to reach a verdict just before the Conyers hearings.

So, I want YOU to copy this article off, post it everywhere. This article is placed in the public domain. Mail it to your friends. Then send it to your local media and your Congresscritters and have everyone you know do the same. Get on the phones. Flood their offices.

The term is "Viral Marketing" where you get the people who need a product to market it for you. Well, this nation NEEDS this "product". It needs to know that this war was started with lies. INTENTIONAL lies. And they need to know there is something they can do about it, and that is to start pounding on the doors of power.

Because when a flood of such messages reaches the Congress and the media, what they will hear is that there is no more time. Either they will deal with these lies and the liars, in full, or they will lose all credibility as a government and as media.

A government that lies to the people cannot be the legal government of this land. Make sure that they understand that YOU understand that the Constitution does not allow the government to lie to the people. Calling themselves the government does not make it so if they act unconstitutionally and illegally. The Constitution is the original "Contract with America" and a government that lies stands in clear breach of that contract.



---

THE TRUTH ABOUT HALLIBURTON


HALLIBURTON MIDDLE EAST CONTRACTS: CHENEY CONNECTION


"… the Pentagon findings on Halliburton overcharges are likely to fuel the allegations of favoritism, especially since it was revealed that the firm had been granted the contract to manage Iraq's oilfields, valued at up to $7 billion, without competition and without any bidding. Cheney's name inevitably surfaces


"Cheney('s)… links to Halliburton… have drawn intense scrutiny because he ran the company for five years and was given a $33 million payoff when he left to run for office. Before joining Halliburton he was secretary of defense, and in a position to know about and grant Pentagon contracts. Halliburton's military work has expanded over the past decade...


"During the decade of Halliburton's extraordinary growth, Cheney was the defense secretary for four years, from 1989-93, and then the chief executive of the company for five years, from 1995-2000.


"As vice president, Cheney has maintained his contacts with energy-industry executives and solicited their views in developing US energy policy. The secrecy of those contacts - which the White House refuses to divulge - is the subject of a US Supreme Court lawsuit." - Halliburton Unscathed by Overcharge Flap


HALLIBURTON MIDDLE EAST CONTRACTS: WHISTLEBLOWER


In October of 2004, Bunnatine Greenhouse called the Halliburton Middle East contracts into question…


"… Greenhouse said that when the Pentagon awarded Halliburton a five-year $7 billion contract, it pressured her to withdraw her objections, actions which she claimed were unprecedented in her experience.


"… the Army gave the no-bid contracts to Halliburton's subsidiary KBR for political reasons. Greenhouse charged that contracts were approved over her reservations, some of which were handwritten on the original contracts, and extensions of contracts were awarded because underlings signed them in collusion with senior officials without her knowledge.


"Greenhouse claimed the Army… violated 'the integrity of the federal contracting program as it relates to a major defense contractor'. 'Employees of the U.S. government have taken improper action that favored KBR's interests,' Greenhouse wrote. 'This conduct has violated specific regulations and calls into question the independence' of the contracting process." - Halliburton Contracts Illegal - But Bush Busts The Whistleblower
5. That the Australian Government shuns Nuclear Power and embraces Solar, Wind, Tidal and Geothermal Power Generation
Climate change is upon us now. Some scientists are giving us ten years before we have made our survival on this planet quetionable. It is time we made real changes, real fast to ensure the survival of life on this planet.

That is why I am issuing a genuine challenge to all political parties and government in Australia to make changes within two years. We need to save ourselves and nuclear is not the way either.
6. Australia should sign the Kyoto agreement
The climate is changing and we need to be aware of what is going to happen in our future and find ways to prevent it because it's not a case of If it happens but When it happens.

More floods are predicted, intense storms, heat waves and storms. A rise of 1.4 to 5.8 degrees Celsius is expected throughout the globe in the next 100 years.

John Howard has refused to sign up to Kyoto untill all the other countries do. Reports show that if we don't act now, the world will face a depression worse than that of 1930.

We do need to act now, we need Australia to cut its greenhouse gas emissions and we need to do this by signing on to Kyoto.
7. Save the global climate - Drastically cut greenhouse gas emissions now
March 22, 2006

There is an urgent need to tackle Global Warming. The concentration of greenhouse gases in the air is increasing rapidly. The main greenhouse gas, carbon dioxide has increased it's concentration by 35% since the industrial revolution and its concentration is rising at over half a per cent per year. As a result the earth has warmed by half a degree Celsius in the last thirty years.

The Arctic is warming much faster than the rest of the world.

The warming is caused by the emissions by human society of greenhouse gases, primarily carbon dioxide, which absorb infra red light in the lower atmosphere.

Continuing emissions of these gases are causing a grave danger that the Arctic will warm sufficiently to cause the sea ice to melt completely in late summer leading to a runaway greenhouse event.

The best way of avoiding this future is to make huge reductions in greenhouse gas emissions immediately. There should be an immediate global reduction in the emissions of greenhouse gases, particularly carbon dioxide, by 35%, but assuming the world will not agree to this Britain should take the lead and make these reductions unilaterally by taxing carbon emissions. Hopefully the rest of the world, especially nations with high per capita emissions of greenhouse gases will follow our example.

Even deeper cuts will have to follow so that global greenhouse gas emissions are reduced over the next few years by 75%.
8. Re-institution of the Sierra Nevada Framework
The current plan to help the environment, the Forest Plan Amendment, is actually destroying the habitats endangered species depend upon, but is also contributing to the overall greenhouse gas effect through deforestation of parts of the Sierra Nevada Range.

This petition is designed to re-instate the old plan, the Sierra Nevada framework, which not only protected the endangered species that live the Sierra Nevada range, but also served as a bridge between environmentalists and timber companies.
9. Reduce Greenhouse gas emissions
Australia's greenhouse gas emissions have increased 16.9% in the past decade. The year 2000 saw the highest annual increase in emissions since 1990. It now seems nearly impossible for Australia to reach its Kyoto targets.

Already there is evidence of widespread coral bleaching and unless there is urgent action, we face losing large areas of the Great Barrier Reef within the next 40 years.