Petition Tag -
fernando
1. Support of C-510 (Roxanne's Law)
Roxanne Fernando moved to Canada from the Philippines in 2003. Friends and family called her "Apple," and would describe her as a kind, gentle young woman.

In February 2007, Roxanne was found brutally beaten in a snowy ditch outside of Winnipeg. She had died from extensive blood loss. She was only 24 years old.

Why would someone murder an innocent pregnant woman? Answer: because she refused to have an abortion.

Roxanne's boyfriend had gotten her pregnant and was trying to coerce her to have an abortion. Roxanne wanted to keep the baby, but he kept intimidating her to abort. When she refused and backed out of her appointments, he and two friends beat her brutally and left her to die in a ditch.

Roxanne stood up for her unborn child and is now recognized as a hero by many Canadians. Her bravery in the face of violence is admirable, but her story should have never had such a tragic ending.

Roxanne's Law would empower pregnant women to take legal recourse when they find themselves facing coercion. Such empowerment could prevent coercion from escalating to violence like it did with Roxanne.
2. Petição colectiva: Pela concretização do Projecto Cacém – Polis
Considerando que a coligação Mais Sintra (PSD/CDS- PP), quer deslocar a feira de Agualva da Quinta do Ulmeiro para o parque de estacionamento na Rua António José de Almeida;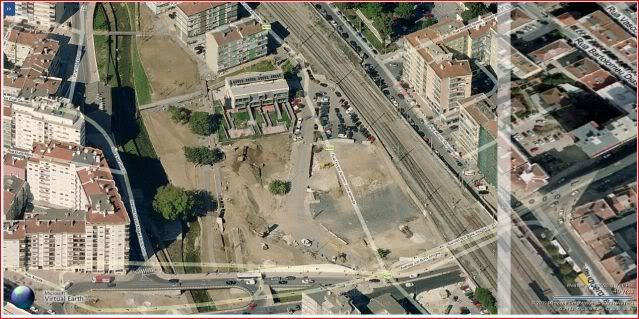 Considerando que a Junta de Freguesia de Agualva apresentou na última Assembleia de Freguesia, uma proposta com esse objectivo;
Considerando que o parque de estacionamento na Rua António José de Almeida, se encontra inserido na área de intervenção do programa Cacém Pólis, projecto notável de revitalização da Cidade de Agualva – Cacém, onde foram alocados investimentos que rondam os €120.000.000,00 (cento e vinte milhões de euros).
Considerando que de acordo com o referido projecto, na zona onde se encontra situado o parque de estacionamento, irá nascer uma nova centralidade, pontuada por edifícios novos de qualidade ímpar, destinados à colocação de equipamentos âncora, tais como uma Loja do Cidadão, farmácia, serviços descentralizados da Câmara Municipal de Sintra, um Julgado de Paz e novos serviços de Correios;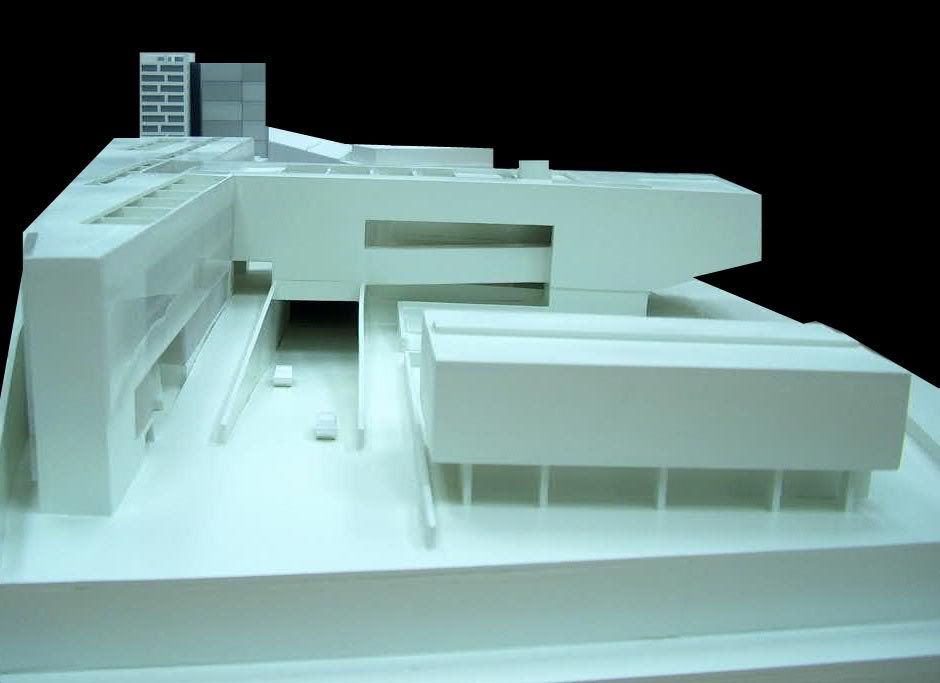 Considerando que existem investidores interessados na concretização do referido projecto;
Considerando que a deslocação, provisória ou definitiva da feira, para o coração da área requalificada pelo projecto Cacém Polis põe em causa a elevação da qualidade de vida urbana da Cidade de Agualva-Cacém e pode mesmo inviabilizar o investimento privado para aquele local;
Considerando que a Lei 42/2008 de 10 de Março e a Lei 5- A/2002 de 11 de Janeiro, cometem às Câmaras Municipais a autorização, realização e gestão de feiras de Levante;
Considerando que o Vereador da Coligação Mais Sintra (PSD – CDS) responsável pelo pelouro já se manifestou publicamente favorável à instalação da feira no referido parque de estacionamento e afirmou que tudo faria nesse sentido, considerando inclusivamente que o referido local reúne as condições necessárias à instalação da mesma;
Considerando que existem outros locais, esses sim adequados, à instalação da feira e cuja utilização não põe em causa investimentos fundamentais para o desenvolvimento da cidade de Agualva - Cacém;
Considerando que a decisão que a Coligação Mais Sintra (PSD/ CDS – PP), pretende tomar é clara e grosseiramente lesiva dos interesses dos cidadãos;
3. CONTRA O ABATE ILEGAL DOS ANIMAIS DO CANIL DE OLHÃO
( A situação encontra-se em Tribunal, ainda não há despacho de acusação, o Veterinário Acusado, foi compulsivamente afastado da Ordem dos Médicos Veterinários e está Reformado.)

Mas o Canil continua na mesma...

E a LOAAA sem instalações!

MAio de 2009

Caros amigos;

A LOAAA, associaçao de carácter benemérito, sem finalidade lucrativa, constituída em 22.06.1987, com declaração de instituição com utilidade pública reconhecida por despacho publicado no Diário da República, vem denunciar a situação que está a ocorrer em Olhão, altamente violadora dos direitos dos animais e da própria dignidade e sensibilidade humana.

A LOAAA tem como objecto e objectivo inscrito nos seus estatutos, a promoção de acções e actividades de defesa dos direitos dos animais, em especial dos abandonados, com vista à consciencialização da população olhanense e das entidades oficiais no sentido da protecçao dos animais, da salvaguarda da imagem e da saúde pública de Olhão e da dignificação e humanização do tratamento dos animais.

A Câmara Municipal de Olhão, no âmbito dessa colaboração, acedeu na disponibilização de um espaço, em zona camarária para que aí se edificasse canil da Associação. Foi cedido o espaço e lá funcionou desde 1987. Ou seja, é um Canil da Liga e não um Canil da Câmara!
Sempre foi a Liga, com as ajudas das quotas dos seus sócios, que pagaram a alimentação, campanhas de adopção, serviços de saúde e não a Câmara Municipal de Olhão.

Sucede, que nos inicios de Setembro de 2007, o funcionário camarário, Fernando Florival Pedada, chefe de Cantoneiros, proibiu a Presidente da Liga, bem como as colaboradoras, de entrarem nas instalações, alegando que tinha ordens do Presidente da Câmara, o Eng. Francisco Leal, para tal.

Acrescentou que tinha agora como missão "dizimar tudo quanto fosse cães e gatos que ali houvesse, para limpar o local e acabar de vez com o canil".

Já se sabia que aqueles terrenos iriam ser alvo de reestruturação, para a instalação de um Hotel e condomínio de luxo.

Foi pedida uma audiência com o Presidente da Câmara, ao qual este respondeu que brevemente se iria realizar.

O certo é que até hoje essa audiência não se realizou.

Na altura existiam no local cerca de 200 cães e um número incerto de gatos.

Na primeira semana de Outubro de 2007, preocupadas com a saúde e bem-estar dos animais, a Presidente da Liga mais algumas colaboradoras tentaram novamente ter acesso ao canil, acesso que mais uma vez foi negado e que em conversa acessa com Fernando Pedada, este disse inclusivie que não devolvia a carrinha pertencente à Liga " pois o iria utilizar para recolher os animais da rua, levá-los para o canil para os matar, e que a população ainda lhe iria agradecer".

Tal veículo foi recuperado sob intimação policial.

No dia 20 de Outubro, pela noite, uma pessoa que trabalha nas instalações mas que prefere o anonimato, por medo de represálias, comunicou à Presidente da Liga que só nessa noite tinham acabado de ser mortos 50 a 60 cães.

Esta situação, que aquele funcionário descreveu como uma MATANÇA, foi levada a cabo pelo funcionário Fernando Pedada e pelo veterinário Jorge Bomba.

Entre os animais abatidos, encontrava-se uma cadela grávida e prestes a parir, e a restante maioria era de cães saudáveis.

Os animais abatidos nessa noite, foram transportados por um camião da Câmara e despejados do aterro sanitário de S. João da Venda.

A justificação que apresentaram é que os animais estavam todos doentes, o que é facto confirmado que não o estavam, e o veterinário Jorge Bomba ainda referiu que como sendo abandonados, não podiam permanecer mais de 15 dias no Canil.

Os animais não eram abandonados, eram propriedade da LOAAA, que nalguns casos, já cuidava deles há vários anos.

A LOAAA claramente manifestou, de forma inequivoca, que não consentia no abate dos seus animais.

Desde então, continuam a morrer animais indiscriminadamente, e de forma cruel. Fernando Pedada, usa uma arma para andar aos tiros com os animais, sem ter qualquer competência para o fazer, Jorge Bomba, ignora todos os príncipios de ética contra a violação da legislação que protege os animais, e mais grave abusa da profissão que abraçou, Eng. Francisco Leal, está a ser conivente com tudo isto e depois desmente e boicota reportagens sobre os factos descritos, e ainda lá está mais um " bondoso" para a "limpeza da cidade de Olhão", chamado Alberto Almeida.

Com as preditas atitudes, que ofendem a dignidade de todas as pessoas de bem e dão da instituição que as comete uma ideia de um primário barbarismo, parece estar a regredir-se nos patamares civilizacionais.

Interrogamo-nos todos como pode isto acontecer num municipio da Europa!

Está a ser violada claramente a Declaração Universal dos Direitos dos Animais, e a sensibilidade de todas as pessoas de bem.

Parece-nos também flagrantemente violada a arte medico-veterinária por ofensa flagrante à dignidade animal, ao impor um veterinário numa morte desnecessária a um grande número de animais.

Estamos a tratar de seres vivos que necessitam de assistência permanente e de serem resguardados de uma morte certa.

Ajudem-nos nesta demanda!

Se quiserem manifestar o vosso desagrado ou repúdio por esta situação
o email da Câmara de Olhão é geral@cm-olhao.pt

os signatários, por tudo o que já foi exposto, estamos dispostos a defender as leis que protegem os animais e condenar nacionalmente e internacionalmente, os perpétuadores deste massacre hediondo!

Não resta dúvidas que quem responderá mais por isto, será o Autarca responsável e todo o Concelho terá repercussões negativas a todos os níveis ( comércio, turismo, desenvolvimento, investimentos...)

Por isso, ainda temos a humildade, de vos pedir que não continuem a levar a cabo esta barbaridade, que se abram inquéritos e sejam chamados os bárbaros, á Justiça!!
4. Metro Transit Authority Unfair To Disabled Riders
June 20, 2006

In Early August Here In Los Angeles, I, The Petition Writer, Disabled, Was trying to take the bus here in the San Fernando Valley. It was a day that had 100+ degree heat.

The Bus Line I was trying to take runs only once an hour. The first bus arrived after waiting for some time. The bus was packed! The few able bodied people that were waiting with me, were able to squeese themselves onto the bus.

When It came time for me, the driver just said "Sorry, we're full. There's nothing I can do." With that, he drove off. Another hour goes by, and the next bus shows up. By this time I'm over heated, dehydrated, and angry.

The second bus is also overloaded with riders, and I could'nt get on that one either. That's when I had enough.

I pulled out in front of the bus and said, "If I can't get a ride, then you are'nt going anywhere either! After a short time, the bus line supervisor arrived. At that time, I figured I got my point accross, and allowed the bus to go.

I explained the entire situation to the supervisor, He took a written report, and since then nothing else has been done to remedy the problem.

Due to consistent over crowding of busses in the San Fernando Valley during peak hours, the settlement made in the copied document on the attached page in 1998, is currently insufficient. Furthermore, MTA is currently in violation of this court injunction. And has been, ever since it was written.

Those disabled, are still being left behind. Particularly during the peak rush hour due to overcrowding.

Therefore, more must be done to give disabled, and elderly riders sufficient service. Many of the bus lines located in the San Fernando Valley, have running times of one hour.

During peak hours, weekends, and during the summer season, this practice is not only insufficient, but a danger to those who rely upon this service as their only source or transportation.

An elderly person, or anyone that is in a type of frail health should never be forced to wait sometimes up to an hour in summer temperatures of up to, or over 100 degrees, or forced to wait for upwards of another hour for yet another bus due to extreme over crowding during these peak hours.

Being subjected to such circumstances, is not only an inconvenience, but is a considerable physical danger to those placed in that situation. Furthermore it is negligent, and due to the bill passed on the previous page, of which they, "MTA" are as previously stated above, currently in violation of this court injunction..

This is a document petition designed to force MTA "The Metro Transit Authority" to place the proper amount of transportation needed during these peak hours in to the areas where they are needed most. And to abide by the court injunction placed upon them back in 1998.

The Answer To The Problem: This could be easily done so by pulling busses from other less used areas, to those areas that are more congested.

Furthermore, this signed petition would make "The Metro Transit Authorities", MTA's continued lack of proper action concerning this issue, a criminal act of negligence. And therefore should be subject to legal action to the fullest extent of law.

The following is a statement from MTA of its policy regarding disabled patrons. As you will read, it does not go far enouph to ensure the safety of its patrons. Below the statement is the changes that must be made to ensure the safety of not only those patrons that are disabled, or elderly but all patrons.

"Metro has procedures in place which are to be implemented when a wheelchair patron cannot be boarded. The following procedure is to be taken when an operator cannot board a wheelchair patron.

The operator must stop and explain to the customer that the bus is full and when the next bus will arrive. Central Instructions has been requested to re-issue a bulletin to operators to this affect. The operator must also contact Bus Operation Control and inform staff that a wheelchair patron was not boarded and the reason why. Bus Operation Control Staff will:
1.) Assign a Field Supervisor to the location to contact the individual.
2.) Check the following bus to determine available capacity.
3.) Contact the nearest Division to determine if there is an Operator and bus available to transport the patron." (End Of Statement Of MTA Metro Transit Authority Policy.)

As of: June,15-06, the above policy of MTA (Metro Transit Authority) is inadequate, and needs to be changed immediately.

The MTA (Metro Transit Authority) bus operator should immediately, after explaining to the disabled patron that the bus is full:

A.) Contact Bus Operation Control while still on site with that disabled patron.

B.)Upon contact with Bus Operation Control, the driver must confirm to the effected patron that the contact has been made, and that another bus is then being added to the affected bus line to relieve the overcrowding problem on that line.

Driver must then be able to tell the effected patron the time that added bus will arrive. The replacement bus must then arrive vary soon there after.

C.) A written record of when and where this incident has occurred is to be made.

D.) A weekly review of these records should be done so that during peak congested hours when incidents like this occur, a bus can then be added to the effected line or lines during those hours, to relieve the overcrowding, and allowing adequate access to both able, and disabled patrons.

E. Furthermore, during extreme heat, NO patron should EVER have to wait an hour or more for a bus. Many patrons that rely on this transportation system do so either because they cannot afford their own vehicle, or due to age, or physical disabilities of one form or another, are unable to drive.

For those that are in poor health, having to endure waiting for upwards of an entire hour during the extreme heat conditions of summer can, and no doubt have resulted in possible heat stroke, or worse.
This is policy is unacceptable, and is a danger to all patrons.

If MTA (Metro Transit Authority) can supply areas of Downtown Los Angeles with busses that run approximately every fifteen minutes, then they can supply the congested areas of the San Fernando Valley with buses that can run more often than just once every hour.

MTA (Metro Transit Authority) as a public service, needs to correct this problem, and must be obligated as a public service to take proper actions needed to protect the people that it serves. Failure to do so should result in a charge of negligence on the part of MTA (Metro Transit Authority), and should be therefore held accountable.

Selected Signatures:

Number Date Name Delete
11 7:37 am PDT, Jun 16 Anonymous
10 12:40 pm PDT, Jun 15 Anonymous
9 12:32 pm PDT, Jun 15 scott zinn
8 4:21 am PDT, Jun 11 Robert Lewis
7 1:13 pm PDT, Jun 8 Paula Parsons
6 1:06 pm PDT, Jun 8 Shaun Parsons
5 11:42 am PDT, Jun 8 Don Benz
4 6:50 pm PDT, Jun 7 Cody Parsons
3 10:01 am PDT, Jun 7 Wayne Christensen
2 7:45 am PDT, Jun 7 Anonymous
1 10:29 pm PDT, Jun 6 Michael Ramirez
5. Rental prices on homes in San Fernando Valley!
The price to rent the average 3 bedroom 2 bath home in the San Fernando Valley is anywhere from $2100.00 to $2800.00! Why should we have to pay twice the amount of the mortgage on someone else's home? For that vacation in Florida? That new sports car?

These people who own these homes for rent are greedy people! Do they honestly think that just because some idiot real estate board decided that all of the sudden the houses bought 10 years ago are worth weight in gold? Have they bumped their head? Just because these homeowners were stupid enough to refinance, that we, the "renters" should pay for that?
6. Keep Dr. Casas and Dr. Carroll
March 20, 2006

This petition is now closed. Thanks to those who signed.

December 24, 2004

As many of you may have read in the Thresher, the Dean of Humanities has decided not to retain Drs. Fernando Casas and Jill Carroll as the lecturers of HUMA 101 and HUMA 102. Dr. Casas had such an impact on my education at Rice that I felt I should do something about it.

I know that Dr. Casas and Dr. Carroll have made an impact on so many students at Rice and I feel that it would be a huge loss ot the university if they left.

This is a petition to Dean Wihl to rehire Drs. Casas and Carroll as lecturers of the HUMA 101 and HUMA 102 classes. If Dr. Casas or Dr. Carroll has made an impact on your education, please take a moment and sign it.

If you have time, write a personal letter to Dean Wihl and tell him about your experience with Dr. Casas or Dr.Carroll. His email is gwihl@rice.edu. If you do, CC President Leebron (president@rice.edu), Dr. Eugene Levy
(provost@rice.edu), and Dr. John Hutchinson (vpsa@rice.edu)
7. Minimize unbearable odor cause by a piggery nearby.
The piggery near our subvidision is immiting untolerable odor that prevent us from enjoying and us to lock up within our homes and also cause an increase in houseflies.

Fernando, vettethreat94z, was once a member of CamaroZ28.Com's message board. He was far from a "regularly-posting" member. His many posts were once filled with sincerity, jest and, at times, vital information. Sure, he was out of line at times, but he always made sure to never push the limits of the board moderators and administrators...

...Until one day.

Fernando sincerely admits he's sorry for flaming a board moderator, but he believes that banning him was not the best choice of punishment. He states: "If I were to be given just one more chance, I'd be a productive member once again. One that abides by the rules set forth by the CamaroZ28.Com team at all times."

CamaroZ28.Com's board was the FIRST online message board Fernando had EVER registered for. He's met many members from the board and has gained many friendships from it, as well. He's gained so much from the message board and appreciated all of it. Some of the newfound skills he learned from the board are practiced in his life in North Texas. Now, since he's banned, he feels like he's lost a part of his history and identity.

Those that still talk to him know how he feels. Here's your turn to make a difference.