York University Students in Support of CUPE 3903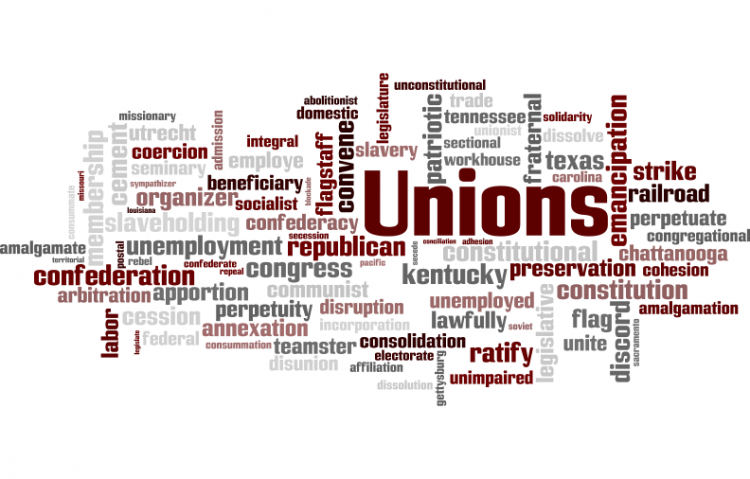 Target:

York University

Region:

Website:
Do you want to prevent a strike? Do you think that tutorial sizes are too large? Are more TAs needed in our labs? Do you support fair wages, working conditions, and benefits for your TA's, instructors, and invigilators?
Canadian Union of Public Employees (CUPE) Local 3903 -- representing teaching assistants, contract professors, graduate assistants, lab assistants, exam invigilators, and writing ...instructors -- are currently in collective bargaining with the University administration. Their demands include:
• smaller tutorial and lab sizes to improve the quality of undergraduate education
• maintaining financial support for underfunded graduate students
• job security for academic workers
• affordable education
As undergraduate students, we understand that the quality of education we receive in our classrooms depends on the working conditions of those instructing us. Our tutorials are too large, our labs are understaffed, and poverty-line wages keep our instructors from being able to fully commit to our education. We also understand that these conditions are the same ones that will be experienced by many current undergraduate students who, in the near future, will be applying to graduate school. As fellow students, we need to support members of CUPE 3903 in their efforts to make the York University a better place for all of us to study and work at.
Our TAs, instructors, lab assistants, exam invigilators, and writing instructors continue to ask for a reasonable and equitable contract. They continue to bargain in good faith, with every effort being made to prevent a strike. Unfortunately, the University administration has been unwilling to agree to a fair contract, and its disregard has led members of the union to vote 66% in favour of a strike mandate.
The employer is forcing a strike to occur by refusing to bargain with academic workers, and offer semi-decent wages and job security. This move has placed the entire University community in a precarious position.
Clearly, the University administration can no longer claim to have the best interests of students in mind.
Join this group and help towards preventing a strike by forcing the York University administration to give a fair contract for our teaching assistants, instructors, contract professors and other academic workers. The admin is forcing the current strike.
This Facebook group, built by the "Students in Support of CUPE 3903" campaign, will serve two purposes in the coming weeks:
- We will be giving immediate bargaining and strike updates on the state of negotiations. These updates will additionally serve to update members of the University community about class cancellations, about how to deal with specific issues pertaining to a potential strike (such as procedures for assignments), and about potential avenues for acquiring tuition rebates from the University in the case that a strike should occur.
- We will be organizing student support campaigns for members of CUPE 3903 who continue to strive to reach a fair deal with the York University administration, despite the latter's decision to walk away from negotiations and refuse to give workers a fair deal.
E-mail: students.solidarity.cupe3903@gmail.com
Facebook: http://www.facebook.com/#!/YorkUniversityStrikeInformationGroup
Support the undergraduate campaign to stop the York admin from causing another strike!
Organizations/Student Groups that have signed on:
New Democrats of York University
Fightback
Afghan-Iranian Youth Network
Health as a Bridge to Peace at YorkU
Sociology Undergraduate Students Association
York University Free Press (YUFP)
Sexuality Studies Association at YorkU
We the undersigned, members of the York University community, do hereby petition the York University Administration to undertake the following resolution:
WHEREAS students at York University are paying an ever increasing amount of money to study at this university, and
WHEREAS the Contract Faculty at York University have almost no job security and are heavily underpaid, and the University is putting forward concessionary demands
WHEREAS the Contract Faculty, Canadian Union of Public Employees (CUPE) Local 3903, has received a 66% support in a strike mandate.
WHEREAS York University has not shown it's willingness to bargain in good faith around the Canadian Union of Public employees (CUPE) Local 3903, even in light of their very modest contract demands.
Be it resolved that in the event of a strike that all undergraduate, part-time and full-time, students be refunded the total amount of their tuition dollars for any lost lecture, tutorial or lab time by York University
Be it resolved that the York University Management bargain in good faith with CUPE 3903 (Contract Faculty, etc) and immediately reach a dignified contract that benefits both students and contract faculty.
Be it further resolved that in the event of a strike, York University immediately offer a dignified contract. All labour rights should be upheld and any solution should be found at the bargaining table.
You can further help this campaign by sponsoring it
The York University Students in Support of CUPE 3903 petition to York University was written by Jahan and is in the category Unions at GoPetition.
York University Students in Support of CUPE 3903