Urge Canadian Government to End Victim Blaming and Violence Against Women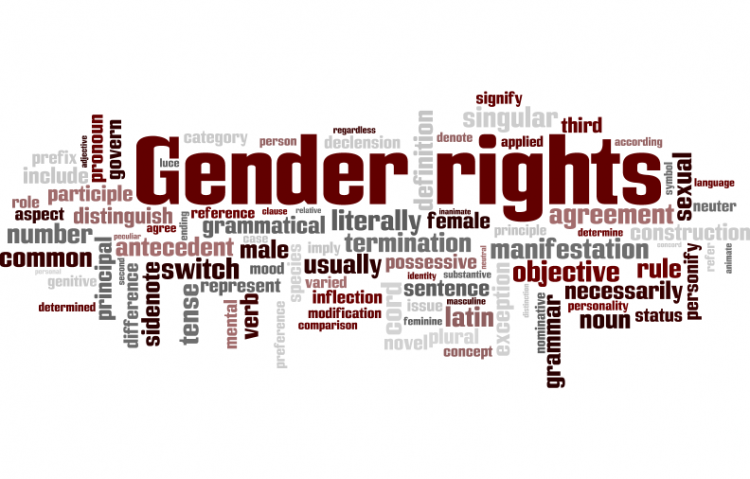 Target:

Rt. Hon. Mr. Nicholson, Justice Minister and Attorney General of Canada

Region:
Society, media, and the judicial system in Canada are constantly reinforcing myths and stereotypes about rape. These myths and stereotypes result in victim blaming and sex shaming rather than placing responsibility on the perpetrators of these crimes.
The goal of this petition is call on the federal government to take this issue seriously, restore funding to feminist initiatives and create a national strategy to end violence against women in collaboration with women's groups.
We invite you to sign this petition calling for the the federal government of Canada to make meaningful change to promote women's equality.
Due to recent and ongoing events of sexual victimization of women and girls and the subsequent victim blaming they experienced, we the undersigned believe that it is time for these issues to be taken seriously by the Ministry of Justice in Canada.
There have been several highly publicized instances of sexual assault where women, not their assaulters, have been blamed and shamed by law enforcement and justices. Earlier this year, Police officers in Toronto and Saanich suggested that women can prevent rape through their attire or actions. Justice Robert Dewar handed Kenneth Rhodes a conditional sentence for what he claimed was merely "a case of misread signals." In 2009, Justice Gregory Rideout called Fernando Manuel Aves' second date-rape a "crime of opportunity."
This behaviour is unacceptable and we, the undersigned, call on the Government of Canada to uphold the rights, freedoms and dignity of survivors of sexual assault. It is time to take decisive action to end victim blaming practices, as part of a larger project to eradicate violence against self-identified women and girls of all background in Canada. The practice of victim blaming discredits and silences women's voices, sending the message that women are not to be believed in cases of sexual assault. This results in women being hesitant to access the justice system. Currently, fewer than 10% of rape victims report the crime to the police and women fear re-victimization by the police and courts.
Law enforcement and the judicial system in Canada need to be held accountable for sexist attitudes that devalue and blame women for crimes of which they are victims. It is the responsibility of the judiciary to uphold the rights of victims. The Canadian Charter of Rights and Freedoms guarantees women the right to life, liberty and security of the person (Section 7) and equal protection under the law without discrimination based on sex (Section 15.1). It is the obligation of law enforcement and the judiciary to hold rapists responsible for their crimes and to respect the integrity of victims. The only person responsible for rape is the rapist, and this must be acknowledged at the policy level.
Funding cuts and program closures experienced by Status of Women Canada and other women's organizations since 2006 only serve to marginalize victims further. Defunding silences women's voices and puts women at risk of further violence as they are not able to access needed support and resources.
The following is a list of Federal budget reductions and eliminations to women's organizations and social programs between 2006-2010:
1. Canada Policy Research Networks
2. Court Challenges Programs
3. Court Commission of Canada
4. LAW Commission of Canada
5. Statistics Canada
6. Status of Women - significant budget reductions
7. Status of Women - mandate change to exclude gender equality and political justice
8. Workplace Equity and Employment Equity Programs
9. KAIROS - (NGO working with Women in Developing Countries for over 30 years)
10. Alberta Network of Immigrant Women
11. Association feminine d' education et d'action sociale (AFAIS)
12. Canadian Research Institute for the Advancement of Women (CRIAW)
13. Centre de documentation sur l'education des adultes et la condition feminine
14. Centre for Equality Rights in Accomodation (CERA)
15. Conseil d'intervention pour l'acces des femmes au travail (CIAFF)
16. Feminists for Just and Equitable Public Policy (FEMJEPP)
17. Gay Pride Parades
18. International Planned Parenthood Federation
19. Maternal Health Agency and Marie Stops - threatened to withdraw all funding if proceeds were in any way connected to abortion
20. MATCH International
21. National Association of Women and the Law (NAWL)
22. New Brunswick Pay Equity Coalition
23. Ontario Association of Interval and Transition Houses (OAITH)
24. Womenspace Resource Centre - Lethbridge, AB
25. Women's Innovative Justice Initiative - Nova Scotia
The trauma associated with sexual assault has far reaching affects on survivors; women centered services are essential in supporting victims towards healing. Women's centres and programs provide support through counselling programs, legal advocacy, and victim service supports, all essential services for women who have experienced violence.These programs are pertinent in providing direct supports to survivors of sexual violence as well as shifting social attitudes that result in violence in the first place. Considering that approximately 50% of women in Canada will experience sexual assault in their lifetime, these programs are critical for Canadian women. In the face of such an epidemic of violence against women and girls, services should not be cut, they should be expanded.
A serious commitment to eradicate violence against women and girls in Canada requires the Federal Government to adopt and fully fund a national strategy to end this epidemic. It is imperative that the government consult with women's groups nationally to develop an effective plan to support survivors while working to change attitudes that contribute to violence against women.
Ontario has adopted a province-wide strategy, Changing Attitudes, Changing Lives to prevent violence against women by changing attitudes and misconceptions, and to provide assistance to victims. Without sufficient funding, these initiatives will not be successful. Furthermore, all Canadian women have the right to live in safety, free from the threat, fear or experience of sexual violence.
In the spirit of equality we call on the Federal Government of Canada to take immediate action on victim blaming and violence against women and girls.
We, the undersigned, call on the Federal Government of Canada to:
* Restore complete funding to women's programs, women's centres, and women serving organizations so they can continue providing effective support to survivors of violence.
* Develop and implement an effective, national strategy to end violence against women, working with women's organizations in its development.
* Create an educational strategy to shift sexist attitudes that result in victim blaming and irresponsible behavior by law enforcement and the judiciary.
You can further help this campaign by sponsoring it
The Urge Canadian Government to End Victim Blaming and Violence Against Women petition to Rt. Hon. Mr. Nicholson, Justice Minister and Attorney General of Canada was written by Carissa and is in the category Gender Rights and Issues at GoPetition.
Urge Canadian Government to End Victim Blaming and Violence Against Women