Tasmania needs its own AFL team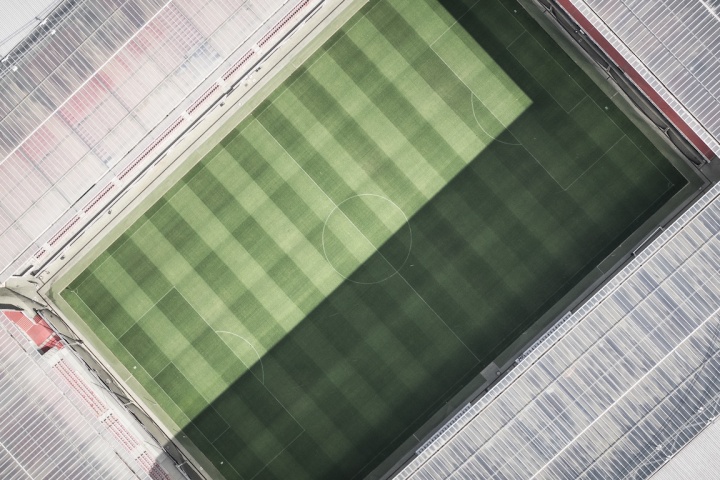 Target:

Australian Football League (AFL)

Region:

Website:
We want a Tasmanian side in the national competition and we want it now !
Tasmanians have had enough of non-blockbuster games between neutral sides from other states.
We have watched the AFL pour money for over 25 years in non-traditional Aussie Rules states while football in the Tasmanian heartland suffers.
Too many myths have been bandied around by the AFL dismissing Tasmania, a traditional football state, from its right to be represented in the national competition :
1. Tasmania doesn't need AFL - Tasmanians will always love Aussie Rules
FALSE. Sure Tasmanians are mad about football, the state has the second highest participation rate and it has been played there longer than just about any other state BUT statistics show local football in Tasmania is suffering badly at the grass roots and participation and crowd numbers are stagnant or in decline for local leagues. Soccer is making big inroads and a new franchise there is a strategic priority for A-League. Without a team in a national comp to barrack for, who could blame Tasmanians for backing a soccer side just like the Canberra people turned to the Raiders and later Brumbies to the detriment of the AFL in the ACT.
2. Brisbane and Sydney give better returns for the AFL
FALSE. Let's not forget the subsidisation of the Sydney Swans for nearly 25 years and the Brisbane Bears for over a decade, with the AFL pumping millions into these clubs just to keep them alive. Lets not also forget that the AFL subsidises at least 3 Melbourne based club to the tune of millions. The AFL is still pumping millions into Sydney and Brisbane in an effort to get kids playing footy. Whilst this is working in Brisbane due to multiple Brisbane Lions premierships, the larger amount has been spent in Sydney and there has arguably not been a solid return on investment.
3. Tasmania doesn't have the population to support it
FALSE. Tasmania's population is the same as the Gold Coast, which is touted as being the next location of an AFL team.
Tasmania's population is two and a half times that of Geelong which still has a home ground at Kardinia Park that is regularly filled and has a majority of Geelong based members.
4. Tasmania's population is in decline
FALSE. Tasmania suffered a brief period of decline in the 1990s which was a highly publicised reason for the rejection of an AFL bid at the time.
However, this is no longer the case Tasmania's population returned to growth in early 2001, with the population growth rate being near the national average for five years of consistent steady growth in population.
5. Tasmania's economy is stuffed
FALSE. Tasmania has shown positive employment growth since 2001. The Tasmanian economy has performed better than the national average.
6. The Tasmanian television audience doesn't count
FALSE. It may not be part of the OZTam ratings at the moment BUT it does not mean that the population does not watch television and OZTam will be extending their measurements to regionals in the near future.
OZTam ratings should not be used as a reliable measure of the AFL's popularity as it does not include significant regional populations in Queensland, New South Wales, the Northern Territory and Tasmania.
7. Tasmania is too far away
FALSE Launceston is less than a 1 hour flight from Melbourne which costs less than a flight from Melbourne to Sydney. It is an 24 hour trip by ferry from Melbourne and a 48 hour trip from Sydney with direct flight routes from Adelaide, Brisbane, Broome, Cairns, Canberra, Christchurch, Coffs Harbour, Darwin, Gold Coast, Hamilton Island, Mackay, Melbourne, Newcastle, Perth, Proserpine, Rockhampton, Sunshine Coast, Sydney and Townsville.
8. Tasmania does not have any corporates or corporate support
FALSE Tasmania is home to Boags and Cascades - two of Australia's most popular brewers. There is also the Federal Group which owns the two casinos. Wrest Point is Australia's first legal casino and still very popular, they currently sponsor the Tasmanian Devils.
Gunns Limited is a huge forestry company.
The Tasmanian government backs Hawthorn and has significant investments in the local tourism industry. The Spirit of Tasmania would be an obvious tourism backer.
Even without the local companies, companies from the mainland invest millions of dollars into the Tasmanian economy.
The Tasmanian Tigers cricket team attracts sponsorships from Cascade, the Tasmanaian government, Vodafone, Coca Cola and the Commonwealth Bank. There is no reason why an AFL team could not do the same especially with its ability to attract larger crowds and television audience.
9. Tasmania doesn't have a good enough stadium
FALSE Aurora Stadium is bigger in capacity than Manuka or Marrara stadium and equally as big as Carrara and only slightly smaller than Kardinia Park. It is a modern stadium that is arguably better equipped for each of these and easily suitable for AFL matches. What is more is that the government is prepared to invest $$$ to keep it up to standard. The government proposed over $30 million for Glenorchy stadium in the 90s. Whereas the AFL has pumped millions into Carrara and would have to continue to do so if a team ever happened on the Gold Coast
10. Crowds in Tasmania would not be big enough
FALSE. It has been filled on occassion when Hawthorn plays there to over 20,000. It regularly draws bigger crowds than the Gold Coast, Darwin or Canberra and comparable to Geelong and both Sydney and Brisbane in the 1980s. Keep in mind that the AFL does not schedule blockbuster matches for regional cities. The Tasmanian Devils average the largest crowds in the Victorian Football League and have attracted home crowds in excess of 10,000 on occassion in what is a much less supported league.
11. Aurora Stadium is too far away from the capital Hobart
Tasmania is a big island, but Launceston is central to most parts of it, only 2 hours by road from many of the main population centres
12. There is a North/South rivalry that stops anything from happening
FALSE. There is probably some sort of friendly rivalry, but apart from the beers they drink, it is largely a myth. The truth is that Tasmanians would get behind a football side regardless of where the team is based. The Tasmanian Football League was fine until the AFL split it into north and south. In context, there is a much bigger rivarly between Sydney and Melbourne which prevents football from ever making inroads into the Sydney market. There is also a South East Queensland, North Queensland rivalry, but that doesn't stop people from supporting both the Broncos and the Cowboys when either is on top of the ladder ....
13. There are not enough quality home grown players
FALSE. The AFL has a number of Tasmanian players including many high profile players, as many as have come from highly populous places such as Sydney and Brisbane. Many of the legends of the game have come from the state. Tasmania used to be represented in State of Origin until the AFL created the "Allies" concept, who could blame Tasmanians for not getting behind a team which also represented parts of the country that are over 2000 miles away. Sadly the number of home grown players has fallen with the fortunes of local footy.
14. Tasmania has a history of sporting clubs dying
FALSE. Yes the Hobart Devils demise in 1996, BUT that is one club for an American sport which is failing in Australia - how many clubs has the Gold Coast seen come and go in the past decade ? Not to count the failed Melbourne VFL/AFL clubs like University, Fitzroy, South Melbourne ... or the number of NSWRL/ARL/NRL that have fallen along the wayside all around Australia over the years.
15. A competition can be considered national without a Tasmanian side
FALSE. A competition cannot claim to be truly national without a team from each Australian state.
We, the undersigned, call on the AFL to admit a Tasmanian side into the league.
You can further help this campaign by sponsoring it
The Tasmania needs its own AFL team petition to Australian Football League (AFL) was written by Tasmanian Devil and is in the category Football at GoPetition.
Tasmania needs its own AFL team