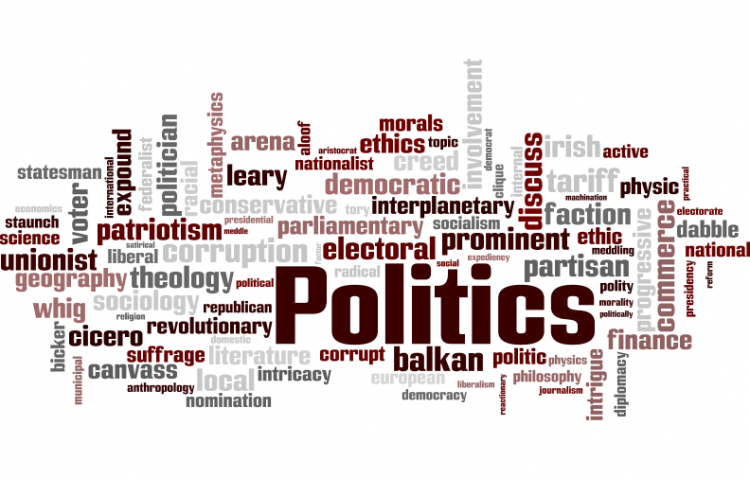 Target:

Eelam Tamil Political Groups and Idealists

Region:
Tribute: Shankar Rajee
M.R. Narayan Swamy
Shankar Rajee, who died of a heart attack in Colombo on January 10, 2005, was one of the earliest entrants into Tamil militancy in Sri Lanka, one who closely witnessed the growth of the movement from its nascent days to the frightening proportions it has now assumed.
In the last years of his life, Shankar (real name Nesadurai Thirunesan) had bowed out of the Indian media scene and led a largely low key, though not quiet, life, hopping between Chennai, where his mother lived, and Colombo, where he was a consultant with the state-run Cashew Corporation. He was also the leader of whatever was left of the Eelam Revolutionary Organisation (EROS), the oldest of all the Tamil militant groups which came up in the 1970s in response to growing Sinhala chauvinism.
Shankar, who was educated in Jaffna and London, was among the earliest Tamils who took military training from the Palestinian guerrillas in the Middle East, probably in the hope that their own community would some day produce a Yasser Arafat.
In the years I covered the Sri Lankan ethnic conflict, I came into close contact with Shankar and he helped me gain valuable insight into the Tamil society. Our first meeting took place at the EROS office in a middle- class Chennai neighbourhood where I had gone to interview its other best-known leader, V. Balakumar. As the latter spoke to me, I saw Shankar seated by his side, studying a map of Jaffna and making a note or two. EROS had a collective leadership in which Balakumar and Shankar were the first among equals. They had contrasting personalities. Balakumar was the quiet one, almost inaudible, at home in Tamil, while Shankar spoke Tamil and English with equal ease, was outgoing and felt comfortable dealing with Indian bureaucracy and diplomats. Shankar was designated the head of the EROS military unit and maintained liaison with revolutionary groups from around the world.
Like so many Sri Lankan Tamils of that era, Shankar was a Marxist during his student days. In London, he and like-minded students formed a student group and then, in 1975, set up EROS. It was a path-breaking development in Tamil history. Some EROS members enjoyed a warm relationship with the local PLO representative who helped them to fly to Lebanon and Syria to get military training from Arafat's Fatah guerrilla group. Shankar valued this training although nothing much came out of it.
It was EROS that introduced LTTE, then a virtually unknown group, to the Palestinians but this produced friction between him and LTTE chief Velupillai Prabhakaran. The row was over money, which Shankar paid up. But their relations never improved, and years later LTTE's Anton Balasingham, probably reflecting Prabhakaran's view, accused Shankar of being an Indian spy—a charge the latter vehemently denied.
Much before that, Shankar recalled meeting Prabhakaran sometime in 1975-76 in the Tamil Nadu town of Tiruchy. Shankar had flown into India from London carrying air gun pellets, batteries and film rolls. He had been told to deliver them to a man but was not given his identity. It turned out to be Prabhakaran, a young and largely unknown entity who turned up at the small hotel across the Tiruchy bus stand where Shankar was putting up. When I reasearched for the LTTE chief's biography (Inside an Elusive Mind, Konark, 2003) Shankar told me: "It was Prabhakaran who came to take the delivery. Honestly, I was not impressed with him. He did not seem happy with what I had brought. He obviously was expecting some other things. Just what, I do not know."
Years later, before the souring of ties, Shankar had a more fruitful meeting, in an LTTE hideout in Sri Lanka's north, with Prabhakaran, who by then had begun to acquire a stature in the militant ranks. Shankar had a vivid memory, and in 2001 could recall what really happened: "Prabhakaran was eager to know what training the Palestinians imparted. His eyes sparkled at the mention of M-16s, AK-47s and anti-articraft guns. But he was keener to hear about pistols and revolvers."
But Prabhakaran was not a man of theory; he invited Shankar to display his shooting skills. The target was an empty Milk Maid can. From 20 feet away, Shankar took aim and grazed the can, toippling it. "Prabhakaran walked up to the fallen can, picked it up and put it back on the wall. He then returned to where the Fath-trained (Shankar) was standing and fired the gun, hitting it smack in the middle." Shankar was naturally impressed.
Despite the Palestinian training, Shankar and his friends in EROS did not carry out any military action in Sri Lanka. There were also differencs within EROS, leading to a split and the birth of the Eelam People's Revolutionary Liberation Front (EPRLF). When Tamil militancy galloped from 1983, EROS was among the first groups to secure Indian military training.
Shankar was also among the first to understand that New Delhi would never allow an independent Tamil Eelam to come up.
During the years leading up to the 1987 India-Sri Lanka peace agreement that sought to end Tamil separatism, Shankar, as the EROS military wing leader, masterminded some deadly bomb attacks in the island-nation that claimed many innocent lives. He also developed close ties with the Indian establishment but this was not enough to save him from a jail term in Chennai that may have contributed to his early death.
Shankar and Balakumar met the then Prime Minister, Rajiv Gandhi, just before the latter flew to Colombo in July 1987 to sign the India-Sri Lanka accord. Prabhakaran, however, continued to mistrust him. Shankar and Balakumar met the LTTE chief at New Delhi's Ashok Hotel at that time; but on a second occasion, Prabhakaran told Balakumar that he did not want to see Shankar.
Shankar had a keen understanding of the Sri Lankan Tamil society and of LTTE. When the Tigers took on the Indian Army, he prophesied to friends that Prabhakaran would never, ever give up his Eelam goal. He was proved right. In March 1990 the Indian troops came home and the now-powerful LTTE ordered EROS to disband or merge with the Tigers. Some disgusted EROS members drifted away from politics, others (Balakumar included) joined LTTE while small band led by Shankar kept the outfit's flag flying for whatever it was worth.
Shankar was arrested in Chennai in 1997 on charges of smugggling foreign currency and was jailed. None of his contacts in the Indian establishment came to his rescue. He spent over a year in prison, where, his mother recalled later, he developed a good rapport with the other, mostly Indian, prisoners and became their leader. But despite the bitterness the detention caused, Shankar considered himself a friend of India. The imprisonment, however, affected his health, and he was never the same old self again.
Shankar never underestimated the LTTE or Prabhakaran, At the same time, he could not think of giving up his independent existence. Once the Sri Lankan military took control of Jaffna from LTTE in December 1995, Shankar visited the town to see a relative. The LTTE—which controlled a small part of Jaffna peninsula but had many eyes and ears in the region—came to know about the visit. The Tigers wanted to know if Shankar was merely calling on the relative or trying to resurrect EROS. Shankar got the message and promptly left Jaffna.
More than once he told me that Prabhakaran's personality would never allow him to compromise with Colombo, Norway or no Norway. It is a viewpoint that many have come to share now. But in February 2002, when the LTTE and the Sri Lankan Government signed a ceasefire, only a few like Shankar asserted, with confidence that comes with experience, that it would not lead to Prabhakaran embracing Colombo, never ever.
From: Nesan Thirunesan, Son of the late Shankar Rajee, Leader of EROS.
e-mail: ttnesan@yahoo.com
This petition calls for an examination of the circumstances surounding the life and death of Shankar Rajee. Was Shankar Rajee murdered by the LTTE?
You can further help this campaign by sponsoring it
The Shankar Rajee and LTTE petition to Eelam Tamil Political Groups and Idealists was written by Nesan Thirunesan and is in the category Politics at GoPetition.
Shankar Rajee and LTTE