Open letter to the Chief Minister, Maharashtra about saving the open spaces of Mumbai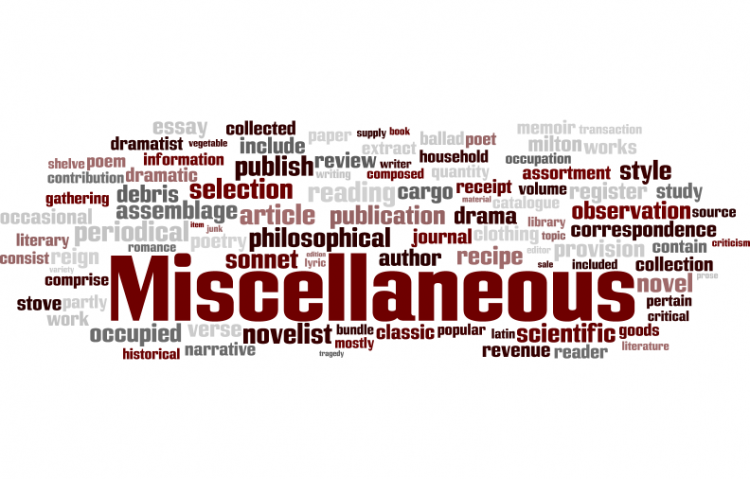 Target:

citizens of Mumbai

Region:

Website:
CitiSpace (Citizens' Forum for Protection of Public Spaces) established in June 1998 is an NGO which networks over 600 Resident Associations, Community Based Organisations (CBOs), NGOs, Trade/Commercial Establishments and individuals in most of Mumbai's 24 Wards.
Our creed is the protection of all Public and Open Spaces (such as Footpaths, Playgrounds, Recreation grounds, Beaches and Mangroves) and advocacy of the rightful use of those spaces.
Mumbai's Public Open Spaces are rapidly diminishing. We have a duty to make Mumbai City liveable again.
On 21 November 2007, the Municipal Corporation of Greater Mumbai has passed a regressive Caretaker Policy which will deprive the common man of access to Reserved Public Open Spaces.
These Open Spaces are held in trust by the government to be looked after by them using our money, collected by way of taxes.
The signature campaign is aimed at getting the citizens of Mumbai to join ranks and oppose this move, thereby saving the remaining Reserved Open Spaces of Greater Mumbai.
BACHAO HAMARI MUMBAI KI JAAN, BAAG, BAGEECHA AUR AMIDAN
We the undersigned petition in support of saving the remaining few Reserved Open Spaces of Greater Mumbai from disappearing forever -
Shri Vilasrao Deshmukh
Hon'ble Chief Minister, Maharashtra
Mantralaya,
Mumbai 400032
23rd November, 2007
Dear Sir,
Mumbai's aspiration of becoming of Global City received a severe set back on Thursday 22nd of November 2007. While civic and business leaders were meeting with the Mayor of London and his team to exchange ideas and information towards Mumbai's growth into a global city -- the BMC Improvements Committee was debating the Caretaker Policy that would hand over large chunks of open space for the building of Clubs. The irony is that while the Mayor's meeting spoke unequivocally about preserving, tending and creating more open recreational grounds for a truly desirable Global city, the BMC committee was passing a resolution to deprive Mumbai of those very spaces!
The Caretaker Policy will allow reserved plots of 5000 sq. mt & over and 15000 sq. mt and over to be given for the development of private clubs, which include facilities such as sports, restaurants, bars etc. Clubs, by their very nature, are restricted to membership and thereby closed to the general public. However 'correctly' the contractual agreement between the MCGM and the private party may read, the undeniable fact is that on the ground it has been proven beyond doubt that implementation and enforcement of any such agreement by the MCGM is virtually non-existent, allowing the club authorities to run their facility as a personal fiefdom. Thus to hand over public land, which is held in trust by the Government for its citizens, is truly amoral.
Money is being poured into Mumbai for developmental needs, but the city is deteriorating. In a marked contrast to cities like Delhi and Hyderabad, we are building at a furious pace with little thought for the dismal environmental picture we are creating. The common man with scant resources and no access to places of recreation is the greatest casualty to this blind policy.
International guidelines for green open spaces in an Urban environment are 4 acres per 1000 people with several mega cities like Delhi, London and New York far exceeding this figure. Mumbai, with an abysmally low 0.03 acres per 1000 people, is poor indeed!
Apart from irreparable loss to the citizens, what of the physical safety of our city? During the floods of 26th July 2005, over 500 Mumbaikars lost their lives, and property loss and damage equaled hundreds of crores. Every expert report, including the Government's own Chitale report, stresses the need for open, un-surfaced spaces to act as sponges to absorb excess water in the eventuality of heavy rainfall. Climate change being an undisputed reality, with several such catastrophic events scientifically foretold, how can we in all conscience, actually destroy our defenses?!
Last year, Mumbai suffered a 'body blow' when the Supreme Court, inexplicably, overturned the Bombay High Court ruling in the mill lands case, and the city's chance to have a sizeable green lung was lost. More recently the much awaited Eastern Waterfront Project, with its inclusion of promenades, parks, gardens and other public amenities, seems to be sunk before it starts.
For once the 'lack of funds' excuse does not hold water. The MCGM has allocated 400 crores in their budget, 2007-08 for public open spaces. There are currently 940 acres (information received under RTI) of such reserved open spaces available for adoption/ caretaker in Greater Mumbai. Looking at the budgets of Oval Maidan (22 acres) and Kridangan Sangopan Samiti Garden (1.35 acres) both public open spaces, we find that their average capital costs plus maintenance budget for one year come to an approximate 11 Lakhs per acre (we are not accounting for the skating rink at the Kridangan Garden, as this would not apply to most grounds). Both Oval Maidan and Kridangan Garden are maintained in prime condition under the adoption scheme. At 11 Lakhs an acre 940 acres would cost the MCGM 103.4 Crores leaving 296.6 Crore for additional facilities!
To remedy this faulty policy in the public interest, we believe that certain steps must be undertaken by the MCGM and supported by the State Government, followed by a public debate. Some suggestions are as follows:
• The Rs. 400 Crore budgeted amount should be used first to secure all MCGM reserved grounds with fencing and a security arrangement
• There should be no blanket policy based entirely on the size of the reserved open spaces
• A ward-wise survey of plots of 5000sq m & above & 15000sq m & above should be undertaken to assess the requirement of each municipal ward, with regard to the needs of the community for a sports facility
• Ward-wise suggestion/objection should be conducted in a transparent manner after the survey results are disseminated to the public
• The sports facility must be such that it serves all members of the community with no restricted membership. There are several models available for this
• A hybrid model where the MCGM develops the facility with its own funds and the stakeholders manage it with funds from corporates is one such option
• Private clubs cannot be built on reserved open spaces. They must be built on land purchased by the promoters
• MCGM must not hand over public land to private interest as land is finite - it cannot be recovered!
If MCGM wants citizens to add their bit and assist them, then it's the 'Adoption' Policy which should be followed. This differs from the caretaker module in that it is more citizen friendly, allows neighborhood committees to come forward in the maintenance and upkeep of their open spaces and is more environment sensitive as it does not allow any construction on the adopted space other than a small mali chowky.
For the Adoption policy to succeed the MCGM must FIRST make the public at large aware that a) such a Policy exists and b) where information will be is available. As an immediate first step the MCGM must advertise this fact widely in major English, Marathi, Hindi & Gujarati daily newspapers. The Policy should be explained and a list of all RG/Pg Parks and Gardens available for adoption placed simultaneously on the Ward Office Notice Board, at the site, at other public spots in the locality, in the print & electronic media and the MCGM Web site. The application system needs to be streamlined and more time for the application process be given - 30 days, as presently given, is just not enough. It is important to remember that funding and planning takes time and citizen volunteers who undertake such projects on behalf of the MCGM and the city must be assisted in their efforts and not stymied.
We are writing to you Hon'ble Chief Minister to please save our city from this looming threat. Though the matter is directly handled by the MCGM, surely your office has the power to veto Bad Policy. In the name of development, Mumbai is being over built in the worst possible manner and this great city of India will be ruined forever. We hope that your concern for the environment, the ordinary citizen and Mumbai herself, will ensure that you intervene in this matter and stay the policy in its current form.
Yours faithfully,
Mr. Justice B. N. Srikrishna (Former Judge, Supreme Court of India)
Mr. Justice S. Variava (Former Judge, Supreme Court of India)
Mr. Sharad Kale (Former Municipal Commissioner, Mumbai)
Mr. D. M. Sukthankar (Former Municipal Commissioner, Mumbai)
Mr. Satish Sahney (Former Police Commissioner, Mumbai)
Mr. Julio Ribeiro (Former Police Commissioner, Mumbai)
Mr. Cyrus Guzder (CMD, AFL Limited)
Mr. Nasser Munjee (Chairman, DCB Limited)
Mr. Gerson Da Cunha (Convenor, AGNI)
Dr. Sheilu Srinivasan (President, Dignity Foundation)
Mr. Debi Goenka (Executive Trustee, Conservation Action Trust)
Ms. Shirin Bharucha (Trustee, OVAL Trust)
Mr. Shailesh Gandhi (RTI Activist)
Ms. Nayana Kathpalia (Trustee, NAGAR)
Ms. Neera Punj (Convenor – CitiSpace)
Ms. Meher Rafaat (Convenor – CLEAN-Air)
And The Undersigned
You can further help this campaign by sponsoring it
The Open letter to the Chief Minister, Maharashtra about saving the open spaces of Mumbai petition to citizens of Mumbai was written by CitiSpace and is in the category Miscellaneous at GoPetition.
Open letter to the Chief Minister, Maharashtra about saving the open spaces of Mumbai