Halt the Deportation of Priviledge, Lorraine and Valerie Thulambo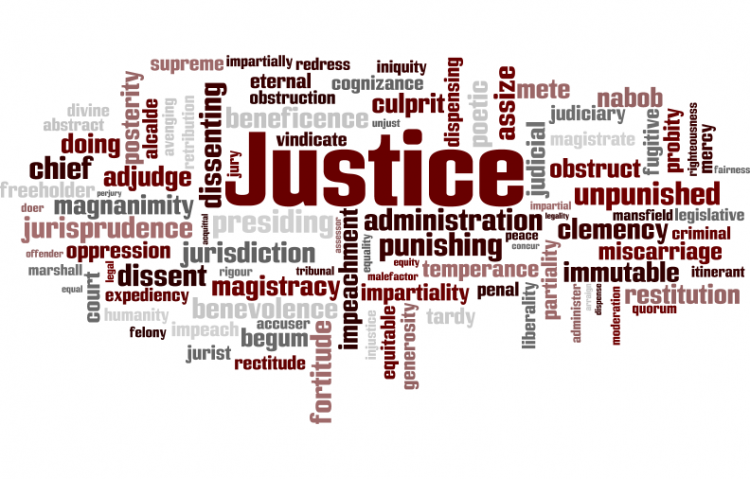 Target:

UK Government

Region:
Tuesday 7th April
Priviledge, Valerie & Lorraine have been granted temporary release from detention. They are obviously extremely relieved after their near 4 month ordeal and very grateful for the support they have received from everyone. The case is ongoing and being dealt with by their solicitor. We now need to wait for the details of the next stage in the process before establishing what can best be done to support the case.
++++++++++++++++++++++++++++++++++++++
(Reuters) - Following is a chronology of Zimbabwe's decade in crisis:
1998 - An economic crisis marked by high interest rates and inflation provokes riots and massive support for the Zimbabwean Congress of Trade Unions headed by Morgan Tsvangirai.
1999 - The Movement for Democratic Change (MDC) is formed and Tsvangirai is appointed leader.
2000 - Voters back the MDC and turn down a proposed constitutional amendment which would have given the president more power.
-- Mugabe's ruling ZANU-PF wins a parliamentary election amid charges of fraud and vote-rigging by the opposition.
-- Thousands of so-called independence war veterans, backed by the government, seize white-owned farms, saying the land was illegally appropriated by white settlers.
2001 - Government agrees to stop often violent land invasions in exchange for British funds to finance land reform. Mugabe later rejects criticism he has ignored the deal.
2002 - Mugabe wins election pitting him against Tsvangirai. Observers condemn poll as flawed and unfair. Commonwealth suspends Zimbabwe.
2003 - IMF begins steps to expel Zimbabwe over dues unpaid since 2001. Commonwealth summit agrees to continue suspension, leading Mugabe to pull Zimbabwe out of the organisation.
2004 - EU renews sanctions against Mugabe and his inner circle.
-- High Court acquits Tsvangirai of plotting to assassinate Mugabe and seize power, a ruling condemned by the government. Remaining charges are dropped in August 2005.
2005 - ZANU-PF wins parliamentary election, giving it the majority it needs to change the constitution.
-- About 700,000 people lose their homes or livelihoods in the demolition of urban slums.
2007 - Tsvangirai badly beaten in March after he attempts to attend a banned protest rally, spurring international condemnation of Mugabe's government.
2008 - Mugabe announces presidential and parliamentary elections for March 29, 2008.
-- Ruling party member and former foreign minister Simba Makoni launches election challenge to Mugabe and is expelled from party.
-- Annual inflation tops 100,000 percent according to official figures.
++++++++++++++++++++
Information about Zimbabwe from the BBC News website:
March 2008
In the first round in March, Mr Tsvangirai gained more votes than Mr Mugabe.
Ahead of this, there were numerous, credible reports of systematic attacks against MDC activists.
About 200 were killed, 5,000 abducted and 200,000 forced from their homes, the opposition said.
Friday, 20 June 2008 10:19 UK
MDC Information Director Luke Tambironyoka says more than 500 women and girls have been sexually abused and raped in the political violence gripping the country. The Zanu-PF's tactic of raping the attractive young women was used round about the time of the elections during "poitical re-education" meetings.
Life expectancy has plunged to 37 years from 60 years in 1990, largely due to the HIV/Aids pandemic.
September 2008
Zimbabwean President Robert Mugabe and the opposition leaders, Morgan Tsvangirai and Arthur Mutambara, have signed a power-sharing deal, aimed at resolving the country's political and economic crisis.
January 2009
Zimbabwe opposition leader Morgan Tsvangirai has agreed to join a unity government with President Robert Mugabe.
January 2009
Zimbabwe deals with Africa's worst cholera epidemic in 15 years and thousands face hunger, and follows the collapse of the currency.
The World Health Organization says the number of people infected is now more than 60,000, a figure they had called their "worst case scenario". More than 3,000 people have died from the disease.
We the undersigned, call on the Home Secretary to release Sithembile Priviledge Thulambo and her two daughters, Valerie and Lorraine, and grant them leave to remain in the UK. They have been living together in Sheffield since 2004 when the two sisters managed to join their mother who had arrived here two years earlier.
Nick Clegg, the leader of the Liberal Democrats and their former MP, is doing what he can to help as are other MPs. Their applications for judicial review have been refused. The date for their Oral Hearing has been set for April 6. They have already suffered terribly following the murders of Priviledge's husband, mother and brother. They are Zimbabwean citizens seeking political asylum in this country. The fact that they escaped from a desperate situation in Zimbabwe using Malawi passports does not mean that they can now settle in Malawi. Previous cases suggest that the Malawian authorities will transfer them to Zimbabwe where they will be in great danger.
You can further help this campaign by sponsoring it
The Halt the Deportation of Priviledge, Lorraine and Valerie Thulambo petition to UK Government was written by Elizabeth Birks and is in the category Justice at GoPetition.
Halt the Deportation of Priviledge, Lorraine and Valerie Thulambo