Petition Tag -
brief
Hi - thanks for searching! This petition is now closed. But a new one for a CPZ in Vassall Ward is available for you to sign here: https://www.change.org/p/jenny-brathwaite-introduce-a-controlled-parking-zone-in-the-roads-surrounding-the-myatts-field-park
---------------------------------------------------------------
The area around Myatts Field Park, including Knatchbull Road, Calais Street,
Halsmere Road, Brief Street, Flodden Road, Burton Road, Cormont Road and
nearby streets – in the Borough of Lambeth - has come under increasing
parking and traffic pressure over recent years.
These streets are regularly used for car parking by large local employers
(including Kings College Hospital, Walworth Bus Depot, Royal Mail) and other
vehicles seeking to park in the vicinity of the busy Camberwell New Road, the
amenities of Camberwell Green and Oval tube station.
The area is on the boundary of the Borough of Southwark where local streets
have the benefit of residential parking priorities – which serves to encourage
further traffic flows through the Myatts Field Park area and places additional
strain on parking.
With the redevelopment of Myatts Field Park, parking and traffic stresses on the
area have increased. The completion of the project sometime in 2009 is
anticipated to contribute to parking tension as the renewed park itself will
attract more visitors.
Local residents are finding it increasingly difficult if not impossible to park close
to their homes. This is not only inconvenient but raises concerns about vehicle
security. The increased traffic flow through the area from non-resident vehicles
seeking parking also detracts from the residential nature of this conservation
listed area.
Almost 5 years have past since the last full consultation on the prospect of a
Controlled Parking Zone (CPZ) in the area was conducted in 2003. The
consultation saw the introduction of a CPZ refused in 2004. However, we
believe that the process was flawed, with few residents actually consulted.
Further, the deteriorating nature of the situation and a rise in resident support
for a CPZ provide due cause for the council to reconsider the matter.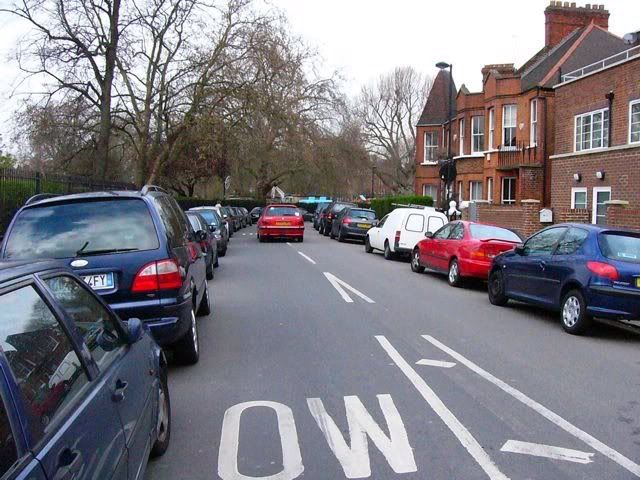 cpz@myattsfieldpark
2. Brighton Ridge HOA Petition
In regard to the recent abortion of a H.O.A. meeting you held last week.

To the majority leaders of the H.O.A, I truly hope that there is a way to recall
everything that you have done.

Maybe the community should start looking at alternative ways to resolve the problems we have within the H.O.A with other means of leadership.

In the last meeting the majority agreed to let RV's park in the H.O.A. for a "brief period" up to 24 hours. Gentlemen the word "brief" is described in any
dictionary as a "short duration", not 24 hours. The majority then added to this
insult to confuse the issue even more and let emergency work be done to an
RV, which is a conflict in the CCR's as it is clearly stated "no work can be
performed on any vehicle".
STOP DE ONLINE VEILINGEN

Stichting La Gula Lupis zet zich al jaren in tegen de online veilingen op internet.
Deze sites zijn voor handelaren een goede manier om goedkoop of gratis aan hun dieren te komen.
Ook belanden veel van deze dieren in de vivisectie.

Het gevaar zit in de regels die deze veilingen handteren.
http://www.lagulalupis.nl/vr.htm
Veel mensen nemen niet de moeite om deze te lezen.
Dat komt omdat deze vaak te lang en te onduidelijk zijn.
Daardoor begrijpen zij niet dat zij verplicht zijn om hun dier een de hoogste bieder te verkopen.
Ook mag het dier in de tussentijd niet herplaatst worden.
Volgens de regels moet iemand het dier tot het einde van de veiling in bezit houden.
Bij de afhandeling van de verkoop mag de eigenaar van het dier de nieuwe eigenaar niet weigeren.

De veilingen die nu nog hun dierenrubriek online hebben staan houden geen rekening met levende wezens.
In het regelement staat alleen iets over goederen.
Aangezien een dier in onze wet niet als levend wezen wordt erkend, hoeft een veiling zich daar ook niet druk over te maken.
Wij doen een beroep op het geweten van de mensen die achter deze regels zitten.
Door middel van een brief hebben wij aandacht voor dit punt gevraagd.
(Zie brief http://www.lagulalupis.nl/brief.htm )
Een aantal veilingen hebben positief gereageerd en hebben hun rubriek gesloten.
Dit is natuurlijk een goede zaak.

Blijven de veilingen over die niet bereidt waren om aanpassingen te doen of hun rubriek te sluiten.
Onze stichting blijft zich inzetten om die veilingen te overtuigen.
U kunt meehelpen.
Laat weten dat u tegen deze gevaarlijke vorm van handelen bent.
Teken onze petitie.

Wj zullen de resultaten aan de verantwoordelijke instanties overhandigen.


4. Petition to Support Affirmative Aciton
A group of law students at the University of California - Los Angeles (UCLA) have come together to submit a brief in support of the Respondents in the Supreme Court case Grutter vs. Bollinger. This is the case that will decide the fate of affirmative action policies in America.

As students who have endured the negative effects of limited diversity in an educational setting, we feel the need to make our voices heard!

In the brief, we are stressing the direct personal harm that all students face due to limits of Proprotion 209 (the California State Law prohibting the use of race in admission policies).

To show your support, please sign this petition and make your voice heard at the Supreme Court level!


5. Dial-a-ride bus service should support Pine Mountain
In brief the kern regional transit bus department in Kern County CA USA is restricting service to pine mountain club. During the summer they had a pilot service to pine mountain but come winter they closed down. Atop this the dial-a-ride service does not support Pine Mountain. Ultimately there is no public transportation to Pine Mountain in Pine Mountain leaving population who require public transportation "out of luck."