U.S. Law Makers Have Become U.S. Law Breakers!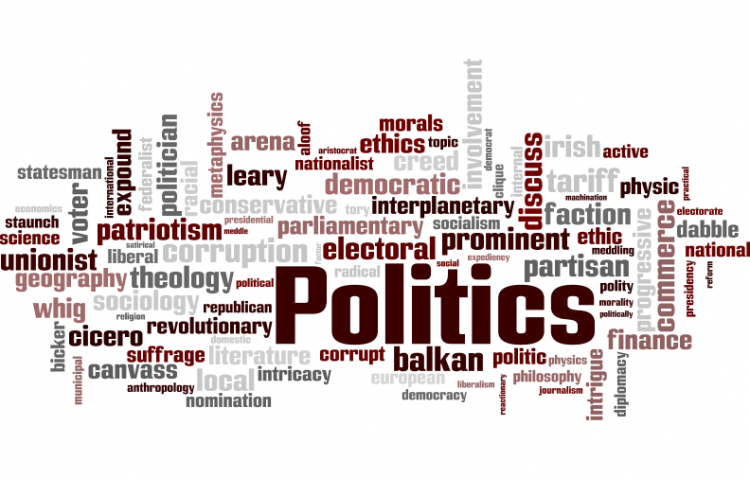 Target:

U.S.A.

Region:

Website:
This petition was not successful so I am closing it. But I do want to thank all who signed this petition.
Petition to TAKE OUR COUNTRY BACK.
No I WILL NOT PRESS 2 FOR SPANISH! I SPEAK ENGLISH! THE LANGUAGE OF MY COUNTRY! TELL THE PEOPLE IN SPANISH SPEAKING COUNTRIES TO PRESS TWO FOR ENGLISH, and see what they do to you!
THIS IS MADNESS! U.S. Law Makers Have Become U.S. Law Breakers! DO your jobs, up hold the rule of law in this great country. If you don't you are the traders!
Petition to Fire All U.S. Law Makers that advocate the breaking of U.S. Immigration and border laws, with foolish reasoning:
Such as: "There in the shadows." There is no shadow; they are hiding because they have done something wrong. They entered this country Illegally, Illegally, Illegally! Need I define that word too? That's why they are hiding in the first place.
The definition of illegal immigration: All U.S. Law Makers please read and comply!
• Illegal immigration to the United States refers to the act of moving to or settling in the United States with the intent to remain indefinitely in violation of U.S. immigration and nationality law. Illegality stems from immigrants either entering the United States without authorization from the U.S. Government, or having entered the U.S. with authorization, but violating the terms of entry. The Immigration and Nationality Act governs immigration law. Non-citizen tourists in the country are not illegal aliens because they have the subjective intent to return to their own country. The presence in the United States plus the intent to reside there indefinitely makes the person a resident for purposes of estate taxes so that illegal aliens are subject to the estate tax on all their property in all parts of the world if they die even though they may be deported. Their property outside of the USA would be subject to the U.S. estate tax because of their factual residency.
• The Immigration and Nationality Act is the primary body of federal immigration law in the United States. It defines the term "alien" as "any person not a citizen or national of the United States." It defines the term "immigrant" to mean every alien not falling within a set of "classes of nonimmigrant aliens" spelled out in detail by the act, for example: diplomatic personal, students residing within the U.S. to attend school, athletes attending athletic events, ship and aircraft crew members; and others residing or staying within the United States on a temporary basis. The act classifies aliens remaining within the U.S. on a permanent basis as immigrants without regards to an individual's legal status
Petition To Deport ALL Illegal Aliens immediately. Enforce all immigration law!
1. The Illegal alien situation is:
• Unfair to all LEGAL IMMIGRANTS
• Unfair to all U.S. Citizens according to the
a. laws of this country (The United States of America)
b. all born U.S. Citizens of the country The United States of America
• Illegal alien invasion has an unfair and huge unforeseen impact on
 all legal citizens of The United States of America
 all children (descendants) of legal U.S. citizens will reap the fruit of this illegal alien situation, that the U.S. Law Makers has allow to take place by not deporting ALL illegal immigrants, that has put them in harm by allowing illegal immigration to spread without legal deterrents.
Petition for all State and Federal law makers up hold the law and DEPORT all illegal aliens that has broken the U.S. Immigration Laws past, present and future.
Attention: All U.S. Law Makers in all three branches of the U.S. government.
You are "Aiding and Abetting under U.S. Law", 12 million law breakers. This means in doing so you have become a U.S. Law Breaker TOO!
Petition to FIRE ALL U.S. Law Makers who help U.S. Law Breaker.
We Will FIRE you on Election Day. We know who you are.
• The law says: an accomplice is a person who actively participates in the commission of a crime, even though they take no part in the actual criminal offence. For example, in a bank robbery, the person who points the gun at the teller and asks for the money is guilty of armed robbery. However, anyone else directly involved in the commission of the crime, such as the lookout, a second gunman, or the getaway car driver, is an accomplice, even though in the absence of an underlying offence keeping a lookout, holding a gun, or driving a car would not be an offence.
You are setting a BAD EXAMPLE for the YOUTH of this Nation.
ALL WHO AGREE PLEASE SIGN THIS PETITION IN FULL:
The U.S. Law Makers Have Become U.S. Law Breakers! petition to U.S.A. was written by Richie Gains and is in the category Politics at GoPetition.
U.S. Law Makers Have Become U.S. Law Breakers!