The Second Chance Campaign: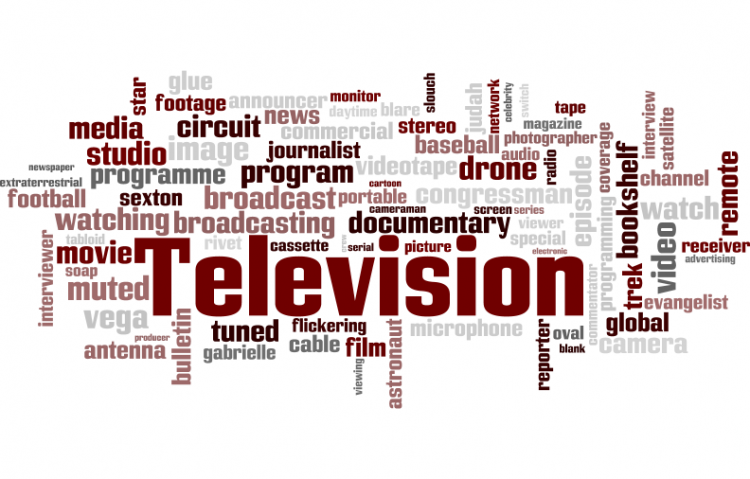 Target:

The American Broadcasting Company (ABC)

Region:

Website:
Well, in the end, Ty Pennington has proven himself by clearing up all the problems himself. In the end, he plead "no contest" to his charges for driving under the influence, one of which was dropped and he recieved 3 years probation, 90 days suspended driver's license, 90 days in an alcohol treatment program, and for community service, he will be attending a meeting with the "Mothers against Drunk Drivers" support group.
On top of this, he has made amends with ABC and they have since let him back on Extreme Makeover: Home Edition as host. They have already filmed the season premire in Hawaii for the fall and we can look forward to seeing more of Ty in the future.
As for the 450 signatures this petition has gathered, they will be seeking another purpose. Instead of sending them to ABC, I have sent them directly to Ty himself, to show that we were all supportive of him and we wish him the best in the future. To everyone who signed this petition, thanks for supporting Ty during this incident.
JUNE 9, 2007
TY IS BACK!
I just read a news article about Extreme Makeover: Home Edition that has probably brought a lot of relief to a lot of Ty Pennington fans who have been on pins and needles for the last month. There are now news articles online about the first makeover of the fifth season, which was recently done out west. The design team (Including Ty as team leader) completed the makeover successfully and the two-hour season premire will air in September.
This petition will be closed on Thursday, August 24th. I am not sending the signatures to ABC but I will be sending them to Ty himself, to show him that he had support throughout this ordeal. If you still want to show Ty your support, sign this petition and leave a comment, and I'll include it with the others. Signatures will be sent every four weeks.
U.S. TV star TY PENNINGTON insists it's his duty to keep on apologising for his drink-driving arrest earlier this month (May07), because he only now understands how his behaviour "affects everyone". He says, "It could jeopardise everything, including my job, which to me, is the greatest job in the world. I would never want to jeopardise that. "It made me realise how important every decision you make in your life is because it affects everyone, not just yourself. "I realised if you make a mistake, I think you ought to step up and admit that you did. I'm just that kind of a person. If you do something that you know you shouldn't have, stand up and accept it."
Ty Pennington, known as the quirky, creative carpenter from ABC's Extreme Makeover Home Edition has served as an excellent role mode for his viewers and his work inspires millions of viewers. He is considered a freedom fighter; not like the ones in the army or the ones fighting in Iraq, but the ones who fight right here in the United States.
They are the ones whose enemies are poverty, misfortune, and tragedy.
Whose uniforms include construction boots and tool belts.
Whose weapons are the tools and materials used to build new homes.
Whose medals are the expressions on the faces of the people they've helped.
Ty Pennington ans well as the rest of the design team, are the kind of fighters who stand up for the freedom of others to live the American Dream, which is to own a home where they can live happily with their families. They have stood together to defend that right for over 80 families across the nation on Extreme Makeover: Home Edition for almost four years now, and they all want to keep doing it, especially Ty.
He defends this dream week after week, and has kept coming back for more for the past four years. He has stated that he wishes to be able to do this for a long while to come.
Ty Pennington's hard work and endless determination to change the lives of needy families has changed the lives of not only those he helped in person on the show, but the millions and millions of people from all over the planet that he's inspired. It takes a great man like him to make such a massive impact on the world.
Extreme Makeover: Home Edition is more than just a TV show: its a miracle. Ty Pennington, the guy with the megaphone and the solid-gold ticker, is the miracle worker. He and Michael, Tracy, Paul, Paige, Preston, Ed, Eduardo, Tanya, and Johnny have given up their free time from their personal lives and time from their families to help people they've never even met, and it is for that reason it has become so popular not only in the United States, but all over the world. It may just be a sixty-minute program in the primetime lineup, but it's also one short hour that could change so much, again and again and again.
In his interview from his visit to London last year, he stated that he wishes to be able to do what he does for a long time to come, just like we all do. It's practically his dream. Because he has given so many families a second chance at the American Dream, now I think he deserves a second chance at his dream.
I think it's important to stand up for what you believe in. That's something I learned from Ty. He's still considered by many to be a True American Hero, and it's going to take more than a DUI to change that.
Finally, here's a message to Ty.
Ty, you've really proven yourself to be a true hero and a great role model. Despite your mistake, you took the bull by the horns and took responsibility for your actions. I can't imagine what you went through as you tried to get through this, but I'm sure it must not have been easy. We're all still rooting for you and hoping you get a second chance at staying on the show. Ty, you're one heck of a fighter, and because of you a lot of people have the confidence to face their problems the same way.
Thank You and God Bless
Campaign Song: "A Good Man" by Emerson Drive
Watch the video on Yahoo music or music MSN and you'll understand what I'm getting at.
ALSO ON GoPetition.Com:
Nominate Van Orsow Family for Extreme Makeover: Home Edition. Listen to the story of a wonderful ten-year-old girl and her mission to help out a family in need.
http://www.gopetition.com/petitions/van-orsow-family-for-abc-extreme-makeover-home-edition.html
"Firefighter's Family in Need!" - Nomination for the While Family for the ABC Extreme Home Makeover: Home Edition. A Georgia family with a member who has had severe health problems needs help!
http://www.gopetition.com/petitions/nomination-for-the-while-family-to-the-abc-extreme-home-make-over-show.html
ABC EXTREME MAKEOVER HOME EDITION: HELP THE NORAAS FAMILY FROM BIG LAKE MINNESOTA: A TRUE AMERICAN. From up in my neck of the woods, a family is in dire need of some help, and EM:HE and Ty Pennington are right for the job.
http://www.gopetition.com/petitions/noraas-family-abc-next-extreme-make-over-home-edition.html
ABC - Please select the Johnson family for an Extreme Home Makeover! Duluth family in need of Extreme Makeover: Home Edition
http://www.gopetition.com/petitions/abc-select-johnson-family-for-extreme-home-makeover.html
Jake's Declaration of Independence
http://www.gopetition.com/petitions/jakes-declaration-of-independence.html
Nominate the Carrera family for Extreme Home Makeover
http://www.gopetition.com/petitions/nominate-the-carrera-family-for-extreme-home-makeover.html
The The Second Chance Campaign: petition to The American Broadcasting Company (ABC) was written by Christian J Cody and is in the category Television at GoPetition.
The Second Chance Campaign: