Stop Wasting Tax Dollars On BareBackers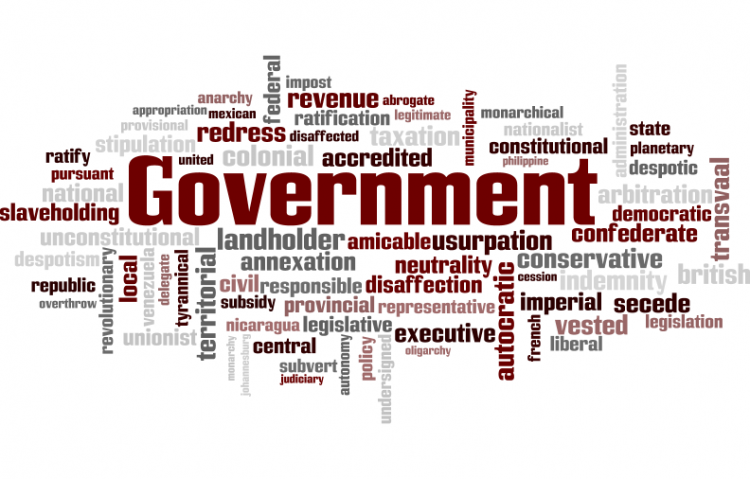 Target:

The Honorable Dalton McGuinty-Leader Provincial Liberal Party Of Ontario

Region:
Our newly elected Government, the Ontario Liberal Party, is currently in crisis due to a MAJOR Deficit left upon them by the former Government, The Progressive Conservative Party of Ontario. One of the Policies of the former Ontario Government, (The Conservatives), was to spend BILLIONS of Taxpayer's hard earned dollars funding Medications for Homosexuals to have WILFUL UNPROTECTED sexual intercourse thereby, BLATENTLY AND PURPOSELY perpetuating the spread of AIDS, which is a disease that affects ALL Human Beings be they Straight, Gay, Male, Female, Child, Black, White, Asian, Hispanic, or anyone else. AIDS has no race hangup-it will kill ANYONE it touches-PERIOD!
Now, why should we as hard working citizens be losing our hard earned Tax Dollars to allow this kind of "Disgusting" behaviour?
Our children go to school hungry, parents now have to PAY for their children's books and school supplies, classroom overcrowding, nurse shortages, Hospital waiting lists, a health care system in crisis, transit systems barely able to operate, roads/highways/bridges in need of repair, seniors and homeless needing shelter and medicines, youth needing job training, housing costs, rent controls, and the list just goes on and on and on......>
And yet, we fund BILLIONS of dollars a year for these sick individuals to continue their disgusting lifestyles.
Here is a quote from a site called 'Bareback.com'-(this is just one of THOUSANDS of sites on the internet devoted to this topic of unsafe sex known as "BAREBACKING")
**WARNING**
What you are about to read is EXTREMELY graphic and may offend some. BUT I feel it is necessary to show the TRUTH about what is REALLY going on. (And remember-OUR Tax dollars pay to let these guys behave this way!)!!!
"Welcome to BAREBACK.COM. This site has been created for the bareback community. If you are a pig, a bear, a twink or just a nasty guy looking for raw, man-on-man action, this site is for you. Our guys fuck and suck without any barriers, lectures or bullshit.
If you are unfamiliar with bareback sex, are offended by homoerotic content or have no idea what we are talking about, now is your chance to flee, you pussy. This site contains highly graphic imagery and text. If it is a violation of the standards of your community or if you find graphic content personally offensive, you should leave now.
To view, bookmark or otherwise use this site you must agree to the following:
You are not a wimp, wuss or pussy.
You want hard, man-to-man action.
You are over 18 years of age.
You take full responsibility for any and all communications with people on this site.
You waive all claims of liability against BAREBACK.COM and its proprietors by clicking below.
One Of Our Banners On Your Site! Click Here To Choose One!
Handle:
Password:
Welcome to the new BAREBACK.COM. We are the premiere home for all you studs who crave the feeling only raw sex can provide. Who's afraid of the big, bad bug? Not our little piggies. We'll huff and we'll puff and we'll blow your Dick Down! Chase those bugs all over town like the horny toad you are. Get dangerous and seek out new perversions and new fetishes.
No matter what you promised, never, ever pull out of Dodge. Breed, get seed and get on your knees to feed. Everybody needs protein, right?
We support all kinds of fetishes, from fisting to water sports to wet skin-on-skin male action. We even offer a guide to where to place your hanky when you just need to hit the streets for a piece of meat! Don't tell your mommy, but it's just about time to meet the boy toy of your dreams. Pull out your crank and prepare to get covered and filled with hot cum. Bend over and let some tube snake fill your hot buns!
Total Users: 50655
New Users: 70
Escorts: 465
Online Registered Now: 257
Online Guest Now: 257
Our Sponsors!
Tired of having your potential fuck buddies contact you through your vanilla email address? Sign up as a premium member and you can have your own BAREBACK.COM email address, just for your man-on-man hookups. Use it when you want to be used!
Here is your chance to help create our growing community. Post details of bareback and bug hug parties near you. Let members know where to go for dirty dick in your town. Or, simply tell the world that you take it like a man!
Dinner and a movie are for tuna. You just want to fuck and go home. If you have the cash, these kinky escorts will hold you down, bang you silly and leave your dirty ass begging for more. You know you want it.
OVER 100,000 hot fetish bareback pics. Over a thousand more added every week. Think of it as exercise for your forearms!
Find cum sluts, bug hunters and dirty pigs in your town. Right now, someone near you is looking to crank your engine. Don't stay home. Get fucked now!
You know what you want and our detailed stud profiles let you know where to find it. Want an uncut bear or a smooth twink? Just search our profiles and you will find the cock of your dreams. Our piggies come in all shapes and sizes!
What's New?
All Hot! All New! Just For Your Bareback Pleasure!
The new site has been live for five months and the support has been wonderful from the community, and we love to give back to you all! Especially during these holidays! So, we just took the plunge and upgraded the servers again! Keep on cumming and we will keep on upgrading! How many other sites can say that and mean it!?!
Of course for all you hot jocks out there who want just a little more action we do have premium services including live streaming video, your own BAREBACK.COM email address and the ability to manipulate the hottest bareback pics on the net.
Every week we will be adding new nastier features to the site to keep you cumming back for more! More men and semen than you would find on a Navy sub, more links and more hot info.
Already we have hot nasty chat, a kinky escort's guide, bulletin boards, pics, streaming old school bareback videos and a link to our store!
What's up stud? I am! Are You?
Read More News.....
Membership has its privileges.
While almost all of our hot gay features are free, we do offer Premium Gold Access membership for men who want to go that extra inch. For only $14.95 a month you get:
- The ability to manipulate our bareback pics any way you like. In other words - bigger dick pics!
- Streaming old school bareback videos that will make your cock hard as a rock!
- Your own personal BAREBACK.COM email address. You've got male - but nobody else needs to know, do they?
- Access to over 100,000 photos in our galleries
- Live Video Feeds from some of the hottest cam sites out there.
- More Raw Pals and More Daily Messages than free members
---------------------------------
There you have it!
SICK HUH?!
And that is just ONE of thousands as I mentioned.
Now by the way, there are "Bug Hunters" as you may have noticed.
These are Men who are PURPOSELY trying to get infected so that they can go on Permanent Disability paid for by YOUR tax dollars so they don't have to work and can spend their lives having "Pig Sex" as often as they can while collecting YOUR hard earned money.
I say we put a stop to this unacceptable behaviour NOW and we lobby the New Premier of Ontario, The Honorable Dalton McGuinty to put an end to funding for the Medication of these people AND, if they are healthy enough then they should not be entitled to Disability until they are in a position where they can no longer work.
HIV is NOT a life threatening illness. Many people work knowing they have it, and MANY work for years without even knowing they have it. It is therefore NOT a Disiability and we could save hundreds of thousands of dollars a year if we just "Declassified" HIV as a life-threatening illness UNTIL it DOES become one. Many people live very healthy lives for years with HIV, they can therefore work and pay taxes and support their own medical expenses if they want to behave they way they do.
And on a final note, an HIV infected person having unprotected sexual contact with another person IS a Criminal Offence under the Criminal Code of Canada and they CAN be charged and even jailed for it.
To ask The Premier of Ontario, The Honorable Dalton McGuinty to "Declassify" HIV as a 'Life-Threatening' illness until such time that it DOES become 'life-threatening'. And to discontinue the spending of Taxpayer's dollar's funding Medication's for Homosexuals who are known to be practising unsafe sexual practices and BLATENTLY infecting innocent Human lives through a BLATENTLY SELFISH practise known as "BAREBACKING".
You can further help this campaign by sponsoring it
The Stop Wasting Tax Dollars On BareBackers petition to The Honorable Dalton McGuinty-Leader Provincial Liberal Party Of Ontario was written by Max Edwards and is in the category Government at GoPetition.
Stop Wasting Tax Dollars On BareBackers