Rejection of proposal by Fife Council to cut schools hours by 10%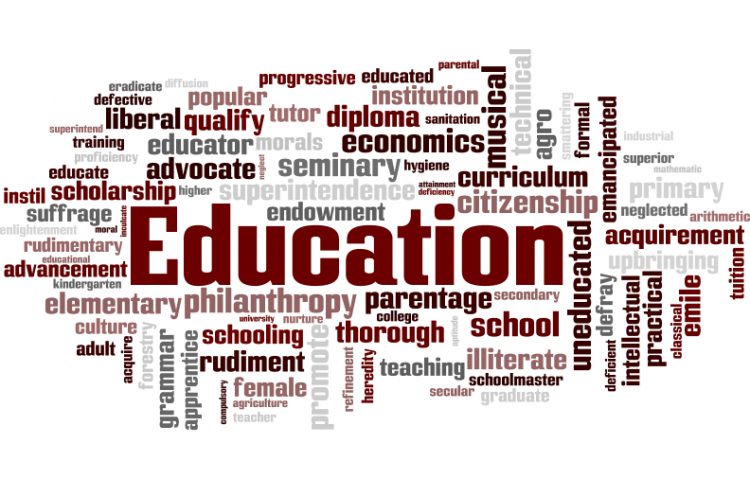 Target:

Fife Council's Education and Children's Services Directorate

Region:
UPDATE: 11th Feb 2015 - Today Fife Council have announced that primary school cuts will be "off the table" at least for this year - however we still need to keep fighting as these cuts can just as easily be put back on the table next year, and there is still no clarification about the other cuts such as secondary school hours, shared headships, larger classes, and the removal of music, art, drama, and specialist teachers.
So please keep sharing and signing!
----------------------------------------------------------------------
Engagement meetings were held across Fife in November 2014 so that Fife Council's Education and Children's Services Directorate could put forward their plans for improving the Education & Learning experience of Fife's children. One of these idea's is to cut schools hours by 10%.
The Directorate wants to make a set of proposals to Fife Council on 12th Feb 2015 relating to primary and secondary school provision. There are a few factors involved covering both cutting hours of teaching time, amending timetabling plus changes to the way Head Teachers are allocated (ie. sharing a Head between 2-3 schools).
One of the main "ideas" is to cut school hours for primary pupils by 2.5 hours a week, i.e. reduce your child's education by 10%, equating to an entire year less of education for your child over their school career!!! This may be in one day ( i.e. finish at 12.30 on a Friday) or finish at 2.30pm every school day. The teachers would still be in school until normal hours doing extra training and planning, PLUS there would still be the same number of in-service days over a year. Secondary Schools would face similar cuts in hours plus increase in class sizes from 25 to 30. There are also further proposals that have not been made public involving making cuts to other areas such as additional support hours.
They believe these proposals will do two things, improve outcomes for children and be cost effective. Although they said they have evidence that shorter hours actually improve children's educational outcomes, when the evidence was finally produced at the end of Jan 15 it has been rejected by many experts and parents as it is completely flawed. To see our rejection of the evidence see our FB page.
They did not at any stage even acknowledge the problems these cuts will cause for families, and no suggestions were made as to what provisions would be made for children in the 2.5 hours per week to be cut. They also made no mention of the extra provisions that would be put in place for vulnerable children, for example, by finishing at 12.30 some vulnerable children may not eat a hot meal from Thursday lunchtime until Monday lunchtime. How will the Council deal with the extra social problems of every child in Fife leaving school at 12.30 on, for example, a Friday? How will they encourage children who often do not stay in school during a normal week, to even bother attending on a half day at all? None of these questions were answered.
We as parents and members of the wider community have serious concerns regarding these proposals and do not believe they would improve our children's education and while Fife Council believe it will save £6 million they had no figures at all for the extra costs this will produce for the Council, in extra childcare provision, social work and support for the vulnerable children, and policing and crime costs etc if the proposals come in. They do not seem to have considered that although it may save them £6 million, they will be passing these cuts directly to parents who will have to pay for extra childcare. This, conservatively, could be £8.2 million a year! This will mean more parents are forced out of work, as childcare will be too expensive and not available, therefore leaving less working people paying taxes, which fund Fife Council. It may even lead to families moving out of Fife and across into Kinross/Perth/Tayside to ensure their child gets the same level of education as the rest of Scotland.
The last date for submitting your feedback was 31st Jan but if you want to have your say you can still make your feelings known by emailing the Council directly on Servimp.ecsd@fife.gov.uk.
WE WOULD ALSO ENCOURAGE YOU TO SIGN THIS PETITION!
If you want to read more about their proposals and see some example timetables showing the potential cuts in school hours see http://tiny.cc/8j20px
I am sure, like myself, you would happily be prepared to discuss sensible improvements we can make to Fife's Education process, as we are all used to making budgetary cuts and know that Fife Council need to save money somewhere, but surely the education of our children is the one area that should not suffer? Unfortunately the proposals have not been as widely publicised as the Council may have wished and I am sure most of you will have had no idea these proposals have been put forward.
PLEASE, PLEASE, PLEASE GET INVOLVED AND SIGN THIS PETITION and share it with as many people as possible. If enough of us make our concerns heard they will at least have to acknowledge them, and may perhaps allow a sensible consultation with parents, teachers and pupils to begin. This will impact every child & family in Fife from 0-18, and for years to come, both in terms of the children's education, but also in financial, practical and emotional terms for their parents and carers.
Highland Council were recently forced to postpone their proposals for similar cuts and West Dunbartonshire Council have today (6th Feb 15) reversed their decision to make Primary school cuts because of the feedback from parents, so we can hope that they will listen to our concerns.
FOR UPDATES: If you want to follow us on our Facebook page you can keep up to date with any developments: http://tiny.cc/dm20px
Make sure you get as many people as possible to sign!
We, the undersigned, call on Fife Council to reject the proposals for cutting school hours in Primary & Secondary Schools.
We would welcome a truly, evidence based, consultation process FULLY involving parents, teachers and pupils, but feel this scheme has not been given the required thought, time or consideration, and that no consideration has been given to the financial, practical and emotional effect this will have on Fife's children, their families and carers.
You can further help this campaign by sponsoring it
The Rejection of proposal by Fife Council to cut schools hours by 10% petition to Fife Council's Education and Children's Services Directorate was written by Dehra Sweet and is in the category Education at GoPetition.
Rejection of proposal by Fife Council to cut schools hours by 10%