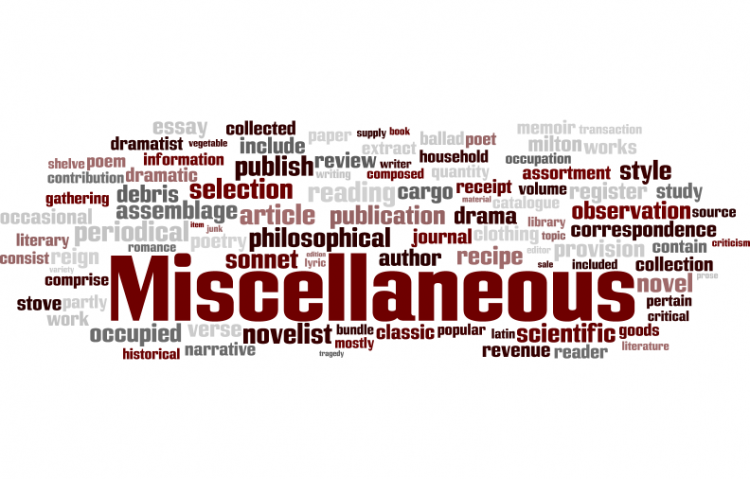 Target:

HE President of Iraq, HE Speaker of the Parliament, HE the Prime Minister, and others

Region:

تؤثر الألعاب التي تشبه الأسلحة في زيادة العنف في المجتمع وتساهم في إنحراف الأطفال والصبيان بإتجاه الفظاظة والشدة وتشجع على إختيار السلاح كحل أساسي لمشاكلهم في حياتهم. ومن المهم التوقف عن تشجبع إستخدام هذه الألعاب ومنع إستيرادها و تداولها بشكل قاطع من المجتمع والحكومة


السيد رئيس جمهورية العراق المحترم
السادة نواب رئيس الجمهورية المحترمون
السيد رئيس مجلس النواب المحترم
السادة نواب رئيس مجلس النواب المحترمون
السيد رئيس مجلس القضاء المحترم
السيد رئيس مجلس الوزراء المحترم
السادة نواب رئيس مجلس الوزراء المحترمون
السادة نواب الشعب المحترمون
منذ أكثر من نصف قرن تتوالى أعمال عسكرة المجتمع وإشاعة ثقافة السلاح وخاصة بين الأطفال منذ بداية نشأتهم حتى أصبح السلاح شارة الرجولة يتربى الطفل على إستخدامه أو إستخدام ألعاب تشابه السلاح الحقيقي كالمسدس والبندقية والرشاشة والغدارة والحربة والقنبلة اليدوية وغيرها وتكون هذه الألعاب مصنوعة من المعدن أو البلاستك أو الخشب لكنها جميعا تماثل السلاح الحقيقي ومنها ما يرمي القذائف الصغيرة أو الشرر أو كرات المعدن أو البلاستيك أو ما شابه ذلك مما تسبب في إلحاق الأذى البالغ للعديد من الأطفال والكبار من فقدان للبصر وحتى أحيانا الوفاة غير المبررة .
إن توفر هذه الألعاب تساعد في خلق وترسيخ ثقافة السلاح والعسكرة و تشجيع نمو بذور العدوانية والقتل وإستخدام السلاح لحل المشاكل وإلحاق الأذى بالآخرين حتى يبلغ الطفل وتنمو معه ما تخلقه هذه الأسلحة من كراهية وعنف ورغبة في الإعتداء على الآخرين وما قد يزيد في إنحرافه وإنجرافه إلى إعتبار السلاح جزءا من شخصيته وحياته.
إننا كدعاة مجتمع مدني وناشطي الدفاع عن حقوق الأنسان ورغبة منا في المحافظة على السلم الأجتماعي وتصحيح سبل التربية لأولادنا وإخوتنا وأحفادنا وكل الأجيال القادمة وإبعادهم عن ثقافة السلاح والعسكرة ندعو إلى:
أولا: إصدار التشريعات اللازمة من قوانين وأنظمة وتعليمات وأوامر بمختلف المستويات والصلاحيات لمنع إستيراد الألعاب التي تماثل في شكلها جميع أنواع الأسلحة كالمسدسات والبنادق وكواتم الصوت والرشاشات والغدارات والأسلحة العادية أو الأوتوماتيكية والحربات وملحقات هذه الأسلحة وكل ما يكون معدا للعب من هذا القبيل. وسحب ما يتواجد منها في السوق مقابل شرائها من أصحاب المحلات وإستبدالها بمواد تعادل قيمة المصادر منها ووضع العقوبات الرادعة لمنع إستيرادها وتداولها وبيعها.
ثانيا: منع المجلات والكتب والأدبيات التي تشجع على إستخدام الأسلحة وألعاب الأسلحة ونماذج الأسلحة وتشجيع الأدبيات البديلة.
ثالثا: تشجيع منظمات المجتمع المدني والمنظمات غير الحكومية للقيام بمبادرات إستبدال ألعاب الأسلحة بألعاب بديلة وإتلاف الألعاب العسكرية في إحتفالات عامة.
إننا نطالبكم بسرعة العمل على طلباتنا حماية لمستقبل أجيالنا وحماية لمجتمعنا من العنف والقتل والأرهاب.
الموقعون:
President of Iraq,
Deputies of President,
Speaker of the Parliament,
Deputies of the Speaker,
Head of Judicial Authority,
The Prime Minister,
Deputies of the Prime Minister,
Members of the Parliament:
Since more than half a century, the Iraqi society is forced to go along on the warpath and the weapons education was spread among all and specially children from early childhood. Weapons became a sign of maturity. Kids were raised on playing with arms-like toys resembling guns, revolvers, machine guns, etc. Toys made of wood, plastic or metal are used to shoot metal or plastic shots and sometimes sparks or fire-like projectiles which caused many injuries that went to loosing an eye or in the extreme, causing deaths.
The availability of these toys help in creating and deepening craze for use of arms for offensive, hate, killing and violence. Kids grow up with these violent behaviors. The lust for violence, hate and aggression. Arms become part of their social personality and daily life.
We, as civil society and human rights activists, desiring to keep and encourage keeping social peace, to correct the drift of education away towards militarization and arms culture and stop this culture effect on our kids, and future generations, call for:
1. Promulgation of Laws and Regulations at different levels to stop importation of arms-like toys in all shapes and accessories. Withdraw whatever is available in the market by buying them from distributors and shops, destroying them or exchanging them with other types of toys in the same value.
2. Ban all books, comics, bulletins and other literature that encourage the use of arms against others and replace with other types of educational literature and publications.
3. Encourage NGOs and Civil Society groups to take the required initiatives to replace these toys with other types and destroy the arms-like toys in public ceremonies.
We urge you to act rapidly to safeguard our youths, future generations and our society from violence, killing, and terrorism.
You can further help this campaign by sponsoring it
The No to arms like toys petition to HE President of Iraq, HE Speaker of the Parliament, HE the Prime Minister, and others was written by Kifah Samaan and is in the category Miscellaneous at GoPetition.
No to arms like toys