No more cuts to support staff for special needs children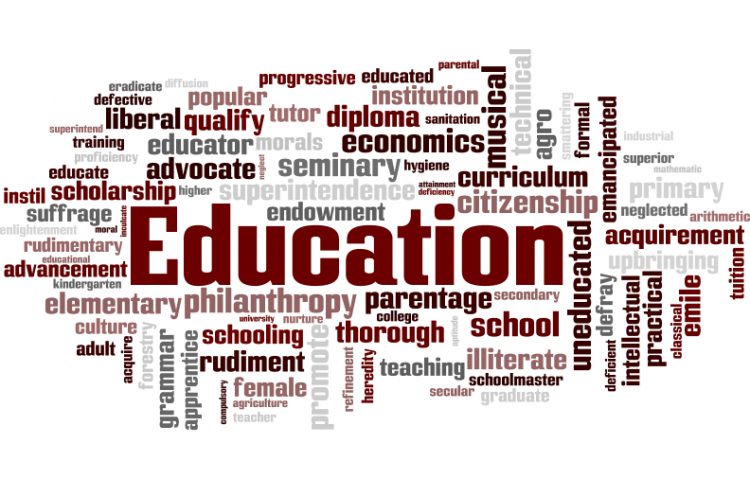 Target:

Holyrood

Region:

Website:
Vulnerable children are suffering once more at the hands of budgets restraints. Once again our disabled children come under fire as moray council want to cut 1:1 support and class room assistants hours making our children and other children suffer.
This leaves the situation and future of our children's entitled education unsure and unsafe
We would like to raise an issue of a current situation that will affect every school. The loss of pupil support assistant's/classroom assistant positions within schools and the reduction of additional support that will be available in schools.
There has been no public consultation about this and parents signing this petition would like to urge all morayshire councillors in moray to work together to fight this issue.
We also petition Pat Mclennon to realise the impacts that this will have on children 1-4 support need levels. There needs to be a consistent level of support in schools for pupils that need extra help in nursery, primary and secondary education. How will cutting classroom assistant positions affect the deliverability of the GIRFEC care plan that schools are legally obliged to deliver? How can GIRFEC work if teachers are being left in classes with mixed learning levels and try to deliver the care plans that children with Additional Support Needs (ASN) require. All children with ASN need consistent support that pupil support assistants provide.
Cutting any level of support for children with ASN will have a detrimental knock on affect to families trying to support their children in mainstream education.
TAKEN FROM
Cuts in school provision for additional support needs 'deeply worrying'
Written by Tom Freeman on 20 August 2015
FOR HOLYROOD MAGAZINE
The number of teachers who provide support for children with additional needs in Scotland has fallen by 13 per cent since 2010. According to Scottish Government figures released in an answer to a Parliamentary Question by Labour MSP Siobhan McMahon, the number of Additional Support for Learning Teachers has drop from 3,363 in 2010 to 2,963 in 2014. 22 of Scotland's 32 Local Authorities recorded a fall, with Aberdeen City and Highland seeing numbers fall by a third.
The Scottish Children's Services Coalition (SCSC), a coalition of organisations working with children with learning difficulties and complex needs as well as those with care experience, said one in five of the school population are now identified as having Additional Support Needs (ASN). 62 per cent are boys.
A spokesperson for the coalition said the cut in specialist teachers was "deeply worrying" and could further isolate young people and their families.
"For us, this is completely unacceptable. By reducing the number of these teachers we are preventing many of these vulnerable young people chance of achieving a positive school-leaver destination, such as further education or employment, meaning that they are not achieving their full potential," he said.
Those with ASN include young people with autism spectrum disorders (ASD), ADHD, dyslexia and those with care experience, and disproportionately affects children from lower income families and areas of deprivation.
Local authorities have a statutory requirement to identify, provide for and review the additional support needs of their pupils. In her parliamentary answer Education Secretary Angela Constance said: "It is for education authorities to ensure that they have sufficient resources, including teaching and support staff to ensure that they meet their statutory responsibilities."
Teacher numbers overall have also suffered a drop, from 52,022 in 2010 to 50,814 in 2014.
Article source
https://www.holyrood.com/articles/news/cuts-school-provision-additional-support-needs-%E2%80%98deeply-worrying%E2%80%99
To Further Support our concerns about the impact of cuts to ASN hours in schools and the cutting of PSA and Classroom assistant posts.
Excerpt from Education (Additional Support for Learning) (Scotland) Act 2009
7 Assessments and examination
After section 8 of the 2004 Act insert—
"8 A Assessments and examinations: further provision
(1)A person specified in subsection (3) may request that the education authority arrange for a child or young person to whom section 4(1)(a) applies to undergo, for the purpose of considering the additional support needs of the child or young person, a process of assessment or examination.
(2)The education authority must comply with the request unless it is unreasonable.
(3)The persons referred to in subsection (1) are—
(a)where the request relates to a child, the child's parent,
(b)where the request relates to a young person, the young person or, where the authority are satisfied the young person lacks capacity to make the request, the young person's parent.
(4)The education authority must, in accordance with the arrangements made by them under section 4(1)(b), take into account the results of any assessment or examination undertaken by virtue of this section.
(5)A process of assessment or examination undertaken by virtue of this section is to be carried out by such person as the education authority consider appropriate.
(6)In this section the reference to assessment or examination includes educational, psychological or medical assessment or examination.".
8 Additional support needs etc.: specified children and young people
(1)In section 1 (additional support needs) of the 2004 Act, after subsection (1) insert—
"(1A)Without prejudice to the generality of subsection (1), a child or young person has additional support needs if the child or young person is looked after by a local authority (within the meaning of section 17(6) of the Children (Scotland) Act 1995 (c. 36)).
(1B)But where, in the course of identifying (in accordance with the arrangements made by them under section 6(1)(b)) the particular additional support needs of a child or young person who is looked after by a local authority (within the meaning of section 17(6) of the Children (Scotland) Act 1995 (c. 36)), an education authority form the view that the child or young person is, or is likely to be, able without the provision of additional support to benefit from school education provided to or to be provided for the child or young person, subsection (1A) ceases to apply.".
(2)In section 6 (children and young persons for whom education authority are responsible) after subsection (1) insert—
"(1A)Without prejudice to the generality of subsection (1), every education authority must in particular consider whether each child or young person falling within section 1(1A) for whose school education they are responsible requires a co-ordinated support plan.".
9 Functions of education authority in relation to certain pre-school children with additional support needs
In section 5 of the 2004 Act (general functions of education authority in relation to additional support needs), for subsections (2) and (3) substitute—
"(2)Where a child falling within subsection (3) has been brought to the education authority's attention as appearing to have needs of the type mentioned in subsection (3)(c), the authority must (unless the child's parent does not consent)—
(a)in accordance with the arrangements made by them under section 6(1), establish whether the child does have such needs, and
(b)provide such additional support as is appropriate for the child.
(3)A child falls within this subsection if the child—
(a)is under school age (unless the child is a prescribed pre-school child),
(b)belongs to the authority's area, and
(c)appears to have additional support needs arising from a disability (within the meaning of the[F1Equality Act 2010]) which the child has.".
We also believe that the local authorities and the Scottish government are in violation of the following articles of the UN Convention on the Rights of the Child.
Convention on the Rights of the Child (20 November 1989)
Article 3
1. In all actions concerning children, whether undertaken by public or private social welfare institutions, courts of law, administrative authorities or legislative bodies, the best interests of the child shall be a primary consideration.
2. States Parties undertake to ensure the child such protection and care as is necessary for his or her well-being, taking into account the rights and duties of his or her parents, legal guardians, or other individuals legally responsible for him or her, and, to this end, shall take all appropriate legislative and administrative measures.
3. States Parties shall ensure that the institutions, services and facilities responsible for the care or protection of children shall conform with the standards established by competent authorities, particularly in the areas of safety, health, in the number and suitability of their staff, as well as competent supervision.
Article 4
States Parties shall undertake all appropriate legislative, administrative, and other measures for the implementation of the rights recognized in the present Convention. With regard to economic, social and cultural rights, States Parties shall undertake such measures to the maximum extent of their available resources and, where needed, within the framework of international co-operation.
Article 29
1. States Parties agree that the education of the child shall be directed to:
a) The development of the child's personality, talents and mental and physical abilities to their fullest potential;
2. No part of the present article or article 28 shall be construed so as to interfere with the liberty of individuals and bodies to establish and direct educational institutions, subject always to the observance of the principle set forth in paragraph 1 of the present article and to the requirements that the education given in such institutions shall conform to such minimum standards as may be laid down by the State.
Also cutting ASN hours in schools will be in violation of The Scottish Attainment Challenge. The First Minister launched the Scottish Attainment Challenge in February 2015 to bring a greater sense of urgency and priority for everyone involved in Scottish education to relentlessly focus efforts on narrowing the gap at all levels and in all sectors.
The work is set firmly within the context of Curriculum for Excellence which aims to ensure that all children and young people in Scotland develop the attributes, knowledge and skills they will need to flourish in life, learning and work.
The Scottish Attainment Challenge will focus and accelerate targeted improvement activity in literacy, numeracy and health and wellbeing in specific areas of Scotland. It will also support and complement the broader range of initiatives and programmes to ensure that all of Scotland's children and young people reach their full potential.
We, the undersigned, call on Holyrood to eliminate Moray Council's cuts in hours to school support staff, and to prevent the permanent loss of 1:1 support.
You can further help this campaign by sponsoring it
The No more cuts to support staff for special needs children petition to Holyrood was written by Nicola nash and is in the category Education at GoPetition.
No more cuts to support staff for special needs children