Justice for thugish behaviour on a football pitch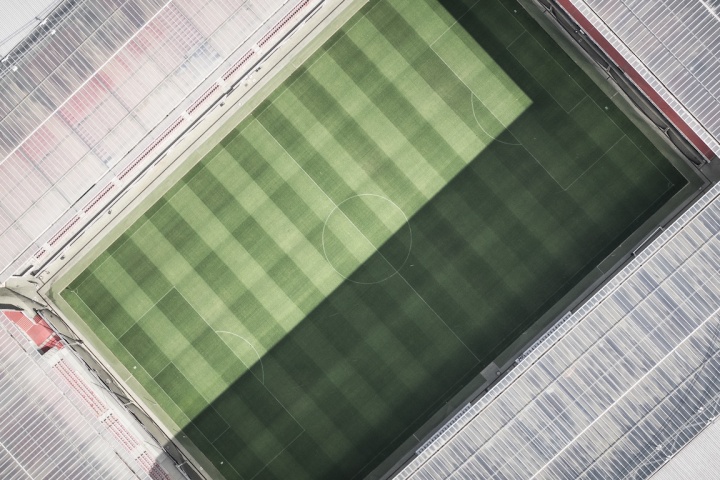 Target:

The Football Association of UK

Region:
I feel that I have to contact you all regarding the deplorable scenes that I witnessed at White Hart Lane on Monday 19th March 2007. Firstly, I am a Spurs fan, and will freely admit that we were outplayed and out passed in the game last night, and Chelsea deserved the victory.
I thought that they took both their goals very well, and we did not seem to be at the races for long periods of the game. I haven't got a clue why, probably it is as simple that Chelsea are a better team than us.
But I feel that I have to speak out at what I saw after the game. I sat in block 33, row 26, and it is the same block that the fan came running out of and approached Frank Lampard. I am NOT condoning what he has done, and hopefully get what he deserves, a life time ban from the Lane, and a prison sentence. I have to tell you from what I saw, he was only reacting to what Frank, Ashley Cole, and John Terry did. It comes down to responsibility from them.
I do not know if you know White Hart Lane very well, but the away fans are positioned next to the Park Lane faithful, the 'diehards' if you want to call them. So, I can understand that the Chelsea team would want to go over there and celebrate. But, and it is a big but, while they are running towards there fans, there was no need for them to gesture to us fans in the Park Lane. I saw John Terry, Frank Lampard, and especially Ashley Cole, gesturing to us fans in a provocative way i.e. 'come and get us if you think you are hard enough' way, so that we reacted to it, and the more we reacted to it, the more that they did it. I can understand that they were just reacting to the amount of abuse and stick they were getting through out the game, but don't they have a duty of care not to react to these type of things? Frank came over to our side when he took and a corner, and got one hell of a barrage of abuse. He just smiled and got on with it, now that was the professional way to handle it. So why, at the end of the game, do a stupid thing like that and provoke the response that they got? I have no idea.....
To make matters worse, and I am sure that the TV pictures will back me up on this and there has been pictures printed in the national press, Didier Drogba should be done for assault on the fan. I blatantly saw him STAMPING on the fan when he was being held on the floor by the stewards! What the hell was that all about? You do that on the street, you go to prison, end of story! Why should it be different with him. Ashley Cole was seen kicking him, again in my book, that is a criminal offence. The second fan that came onto the pitch came from the Chelsea section, god only knows what he was doing.....
And now I have just found out that there will no action taken against any of the Chelsea players that were involved in the incident. I am asking each and every supporter of a football club to sign this petition and stop this thugish behaviour that happens on a football pitch. Something was done when Ben Thatcher elbowed Pedro Mendes, so why is it different for when a Chelsea player stamps on a supporter I ask you? We need to something about it, please sign this petition, and make sure that something is done!
To quote:
"When a Stoke fan attacked QPR goalkeeper Simon Royce last season and landed a few blows before the Rangers squad fell on him, QPR got a fine for failing to keep control of their players and reserve goalkeeper Jake Cole picked up a ban for administering a good shoeing while the bloke was on the floor. Step forward a year and a Spurs fan, clearly so drunk that even fat Frank could evade him, finds himself buried under a heap of Chelsea players. Of these, Ashley Cole and Didier Drogba, amongst others, are performing a strange dance not unrelated to the Hokey Cokey. We can only hope the unfortunate fan wasn't in their way. And is the FA feeling the collars of those Chelsea players? Or the management team that failed to control them? Apparently not. Double standards, anyone?"
We, the undersigned, call on the Football Association to investigate properly the allegations that Chelsea player(s) were kicking the supporter whilst being held down by the stewards, and prosecute anyone who is found to be causing a criminal act.
You can further help this campaign by sponsoring it
The Justice for thugish behaviour on a football pitch petition to The Football Association of UK was written by Ryan Handley and is in the category Football at GoPetition.
Justice for thugish behaviour on a football pitch