Help Australian Julian Assange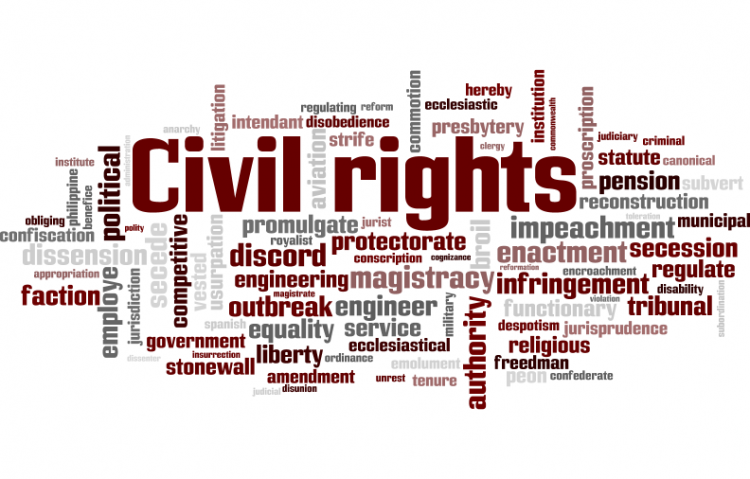 Target:

Australian Federal Government; Prime Minister Julia Gillard MP; Foreign Minister Senator Bob Carr

Region:

Website:
This petition is now closed.
This petition is designed to put global pressure on the Australian Federal Government to encourage them to assist Australian Julian Assange in regard to his current circumstances related to WikiLeaks in releasing sensitive information including Australian Senate briefings for which no charges could be brought and assisting Private Manning by publishing unauthorised US Military data; the sexual assault allegations and extradition to Sweden for questioning for which no charges have been laid and the extradition papers which were signed by the Prosecutor contravening UK, US and Australian laws; which could lead to extradition to the USA on charges of espionage and conspiracy and ultimately assassination, execution or a life sentence; and the politically motivated attacks on him as an individual particularly in Australia, Great Britain and the USA.
By collecting signatures on a petition, we intend to demonstrate to the Australian Federal Government, the large amount of support for Australian born Julian Assange. To show that people don't believe the political spin being used to try and discredit him and also to justify the mistrust of the Australian Federal Government and contempt at their lack of action for an Australian Citizen.
Australians and other Citizens of the World expect the Australian Federal Government to support ALL Australian Citizens and we want the Australian Government to finally understand this.
In diplomatic cables it is alleged that: The Australian embassy in Washington reported in February that "the US investigation into possible criminal conduct by Mr Assange has been ongoing for more than a year. The question of advance warning of any prosecution or extradition moves was previously raised by Australian diplomats in December 2010 when they first confirmed that Assange was the target of what US Justice Department officials described as an "unprecedented'' investigation. The Australians on that occasion explained that the advance warning would be appreciated ''so that ministers could respond appropriately''. Briefings for the Prime Minister, Julia Gillard, and Senator Carr also suggest the Australian government has no in-principle objection to extradition.
Read more: http://www.smh.com.au/national/us-intends-to-chase-assange-cables-show-20120817-24e1l.html
en.wikipedia.org/wiki/Julian_Assange
which details the Prime Minister's involvement in the Australian Government's lack of action.
Please go to:
www.bbc.co.uk/news/world-11047811
freeassange.org/
www.forbes.com/profile/julian-assange/
for background information
and if you are really interested in Australian political sacrifices, please go to www.expendable.tv
Thank you for your time.
WikiLeaks founder and Editor-in-Chief Julian Assange needs your help and support.
He is an Australian citizen and is entitled to the support of his fellow citizens in his homeland and abroad.
We the undersigned call on The Hon Anna Burke MP, Deputy Speaker of the House of Representatives, The Hon Julia Gillard MP - Prime Minister, The Hon Sen Bob Carr - Minister for Foreign Affairs, Members of the Australian Government, The Hon Tony Abbott MP - Leader of The Opposition, The Hon Julie Bishop MP - Deputy Leader of The Opposition & Shadow Minister for Foreign Affairs and the Members of The Opposition, the Independent Members of the House of Representatives, the President and the Members of the Senate to:
- Provide full consular support for Julian Assange as would be afforded to any other Australian citizen including legal assistance;
- Speak out against the incorrect assertion by individuals and mainstream media that Julian Assange has committed an offence by publishing leaked sensitive Senate information when no offence has been committed as proven by an Australian Federal Police Commission and that there has been no treason and no validity to revoking his Australian Passport;
- Be proactive in publicly supporting Julian Assange as an Australian Citizen and prevent politically motivated persecution of an innocent Australian citizen yet to be charged, only wanted for extradition to a foreign country (Sweden) for questioning on extradition papers signed by a Swedish Prosecutor and not by a Judge which contravenes UK, USA and Australian laws; and ultimately rendition to the United States of America;
- Be proactive and restore the human rights of this Australian Citizen;
- Assist Julian Assange to defend the right to global free speech and justice;
- Speak to and ask President Barack Obama to give assurances that there will be no rendition or charges of conspiracy, terrorism and/or espionage and that "safe conduct" will be guaranteed by US agencies.
The Help Australian Julian Assange petition to Australian Federal Government; Prime Minister Julia Gillard MP; Foreign Minister Senator Bob Carr was written by Jo-Anne Spanhel and is in the category Civil Rights at GoPetition.
Help Australian Julian Assange