EPSB Students need Comprehensive Sex Education not shame and misinformation!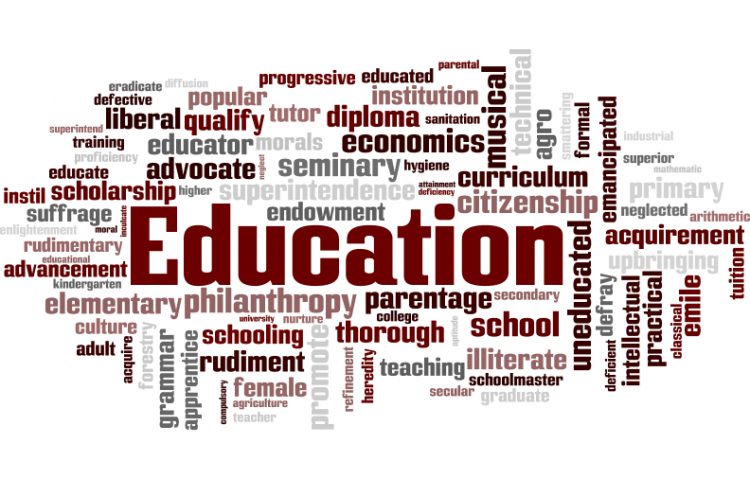 Target:

Edmonton Public School Board

Region:
Thank you for your support of our petition to mandate medically accurate, evidence based sexual health education in EPSB classes. Your voices were heard and resulted in significant adjustments to the Wellness Policy AEBB.BP - Wellness of Students and Staff.
The new policy can be read at: http://www.epsb.ca/ourdistrict/board/meetings/june172014-publicboardmeeting/
The Edmonton Public School Board has implemented a new wellness policy that refers teachers to comprehensive sexual health education resources but does NOT mandate their use. Administrative Regulations will be implemented in the fall of 2014 to provide further guidance for schools.
The Superintendent indicated that parents will be informed about who is presenting in sex ed classes but there is no policy at this time to make informed consent mandatory (parents should note that this is not an Education Act requirement - always ASK).
Further, the superintendent had 3 people review the Pregnancy Care Centre presentation at Victoria Composite High School and claims the PCC presentation is scientific (not religious) and complying with Alberta curriculum requirements. As this Evangelical Mission based anti-choice group is not listed as an approved agency on the AHS and Alberta Education website, we would caution parents about the content of PCC sexual health presentation. As a PCC is currently a CAPSS affiliate, it is the stakeholder understanding that their presenters are not allowed to instruct on or recommend contraception.
Check the following site regularly to see if presenters are approved agencies: http://teachers.teachingsexualhealth.ca/community-agencies/
IMPORTANT NEXT STEPS: The stakeholder group is going to pursue this issue at the provincial level. Youth have a basic human right to medically accurate, evidence based and complete sexual health education. Secular families have a basic human right to have their religious beliefs (including non-belief) represented in the public school systems. Call you MLA, Minister of Education, & discuss with our local school boards. A petition will be developed over the summer and updates will continue to be provided on Twitter #EPSBsexed. @blueskies366
On Twitter #EPSBsexed
In violation of the curriculum requirements (the CALM Guide to Implementation and the Education Act), students at an Edmonton public high school were recently taught gender stereotypes, inaccurate, incomplete, and biased information about sexuality in a Career and Life Management (CALM) class.
Sexually active students were shamed, non-traditional families were disparaged and LGBTQ questions were not answered. Parents were not informed of the presenter's identity or the specific content.
In response to letters, the Ministry of Education appears unwilling to intervene and the Edmonton Public School Board is not acting to change its policies around parental notification or to ensure that only quality comprehensive sex education is taught in public schools as per curriculum requirements.
Background
Edmonton Pregnancy Care Centre is a Christ-centred anti-choice ministry that is not a medical facility. They present the "Wait! Let's Talk Sex!" (Abstinence only program) to 60 Edmonton Public Schools (that includes students in grades 7, 8, 9 and CALM 20). Edmonton Public Schools is fully aware of the content of these presentations and continues to allow teachers to select this "ministry" to indoctrinate vulnerable youth. Edmonton Public Schools is refusing to mandate that parents be informed about presenters and content as part of the parental consent procedure for sexual health education. Only 18 schools bring in comprehensive sex education presenters.
The presenter I saw in 2013 appeared to focus on abstinent, heterosexual teens while misrepresenting and omitting sexuality information. The following is a partial list of fundamentalist anti-choice, anti-feminist, anti-male, anti-birth control, anti-gay, medically inaccurate and biased doctrine I heard:
-refused to answer questions relating to LGBTQ
-scientifically inaccurate information about fetal development, abortion and emergency contraception
-misused research on oxytocin bonding
-misled youth about contact with babies surrendered for open adoption
-misled youth about birth control and condom effectiveness
-presented a divorce rate at 70%
-provided inflammatory and misleading information about Planned Parenthood
-misrepresented the effectiveness of over the counter pregnancy tests
-presented gender stereotypes that were sexist to all genders
-misrepresented boys as HPV (human papillomavirus) carriers-stated 60% have it under their finger nails
This presenter claimed that she could look students in the eye and know if they were having sex. With this amazing ability perhaps she could redirect her efforts into referring those students to someone that will give them medically accurate information on birth control and protection.
Laci Green in her video A is for Abstinence summarizes the problems with Abstinence only Education:
For a Comparison of Comprehensive versus Abstinence Only see the chart at communityactionkit.org: see http://goo.gl/X0JYfc
Paula Simons - Edmonton Journal Article with more statistics and information: http://goo.gl/YhNaE5
December 12, 2013 update: The school board has not changed their policy or their consent forms. They have "advised" only the high schools (not the middle schools) but will not provide specifics. They have provided no evidence of informed consent being given to the parents. Abstinence presenters continue to be promoted in the classrooms without parental knowledge or consent. Trustees are refusing to answer questions about sexual health education. STD/STI rates in Alberta are increasing.
March 16, 2014 update: Board Policy AEBB.BP - Wellness of Students and Staff rescinds GIAA.BP Health Instruction Materials and envelops it in a policy that promotes emotional, intellectual, physical, social and spiritual wellness. Stakeholder input is allowed until April 6, 2014 - new policy is vague and does not even mention sexual health education.
UPDATE: Join the stakeholder group website to discuss sexual health education in Edmonton : http://yeghealtheducation.boards.net/
UPDATE 06/17/2014 EPSB school board has passed the new Wellness policy that refers (but does not mandate) teachers to Canadian Sexual Health Guidelines and the Alberta Health/Alberta Education teachingsexualhealth.ca website. The board has promised to strengthen the policy with Administrative Regulations this fall. These regulations are expected to ensure that parents are informed of presenters for controversial topics. The stakeholder group was unable to get faith-based anti-choice groups blocked from presenting in public classes. Superintendent's response at 11:08 of the below video denies religious content:
http://www.livestream.com/edmontonpublicschools/video?clipId=pla_6c7e2ebe-082b-417e-865c-4222f06e1abb&utm_source=lslibrary&utm_medium=ui-thumb
Watch the final comments and reading of the new policy here 33:46 to 56:20 :
http://www.livestream.com/edmontonpublicschools/video?clipId=pla_46c62ece-e2a8-42ee-a9f4-0c9d2b189caf&utm_source=lslibrary&utm_medium=ui-thumb
This policy change is a move in the right direction and could not have been done without your support. THANK YOU!
This petition will be closed, another one will be started to change the Alberta Education Act so that no youth is denied accurate, inclusive, comprehensive sexual health education ever again in Alberta Public School sexual health classes. The fight to have secular rights accommodated continues. Updates will be provided on #EPSBsexed on Twitter.
We the undersigned call on Edmonton Public School Board to:
1) Mandate quality comprehensive sex education that is: medically accurate, age appropriate, inclusive, non-judgmental, choice based including abstinence and is taught by knowledgeable presenters.
2) Mandate informed parental consent for sexual health education with schools and teachers being held accountable and responsible to identify presenter(s) and presentation contents prior to presentations.
3) Follow the Calm Guide to Implementation and stop allowing presenters "limited to a singular or narrow view" access to youth.
The EPSB Students need Comprehensive Sex Education not shame and misinformation! petition to Edmonton Public School Board was written by K. Dawson and is in the category Education at GoPetition.
EPSB Students need Comprehensive Sex Education not shame and misinformation!