Encouraging media to accentuate the positive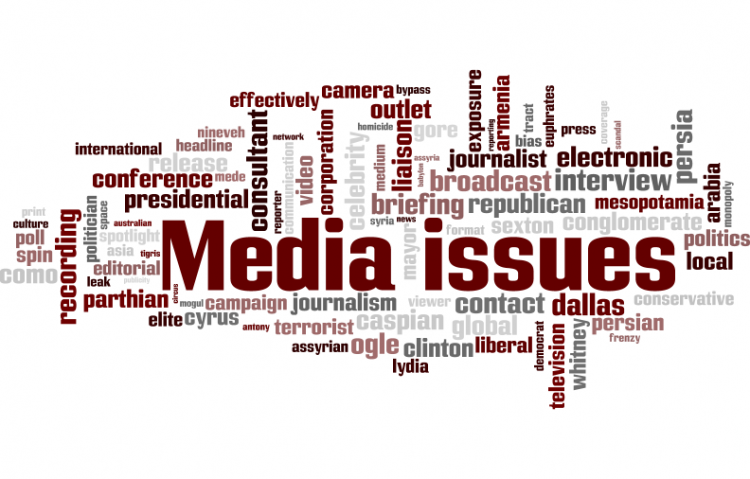 Target:

to those who feel media accentuate too much negativity

Region:
We claim we want to increase positive contributions made by those in our world, but yet we don't protest when our media presents 99 percent of its broadcasts and papers filled with war, crime, and violence.
While it is true that these things are occurring and we need to know about them to encourage change toward peace, why can't we hold our media accountable for showing a more realistic view of us. I request you sign this petition to encourage all media to be required, through their license in journalism, to dedicate at least fifty percent of their contents to positive actions and events in the world. The reasons your support of this petition is crucial follow.
One. It has been shown that media heavily influences our behavior. If its contents continue to accentuate the negative, our young people will learn to value violence. However, if we encourage the media to dedicate at least half of its contents to positive events and actions, we will promote higher quality values of peace and kindness.
Two. It has been scientifically proven that optimism improves health. If we hear more positive news everyday, it will improve individual health, increase mood, and inspire us to act in kindness and peace. Thus, improving the health of our society by requiring media to report positive news daily.
Some other reasons include:
One. Showing positive role models.
Two. Increasing the number and willingness of volunteers.
Three. Maintaining and improving the life and services of charitable organizations who help improve quality of life for those who need assistance.
Four. Promoting peaceful conflict resolutions (right now all the media seem to be showing is crime and use of guns for this. We need to encourage the showing of positive conflict resolution through medium.)
Five. Increasing self-respect and respect for others.
In conclusion, I request that you sign this petition in support of requiring the media, through requirements of journalism licensing, to dedicate at least fifty percent of its coverage to positive news and events. In doing this, we will promote peace, values, respect, altruism, volunteerism, health, and a more prosperous world.
Thank you for taking the time to read and consider this petition.
Thank you for your support to require the media to accentuate the positive for the improvement of our world.
We, the undersigned, value the present and future peace and health of our world.
We, therefore, support a change in journalism licensing requirements that would mandate that all medium include at least fifty percent positive news in their reporting on a daily basis. We feel that this change would be a crucial step towards peace.
You can further help this campaign by sponsoring it
The Encouraging media to accentuate the positive petition to to those who feel media accentuate too much negativity was written by annonymous and is in the category Media Issues at GoPetition.
Encouraging media to accentuate the positive