Eastern Washington and Eastern Oregon to join Idaho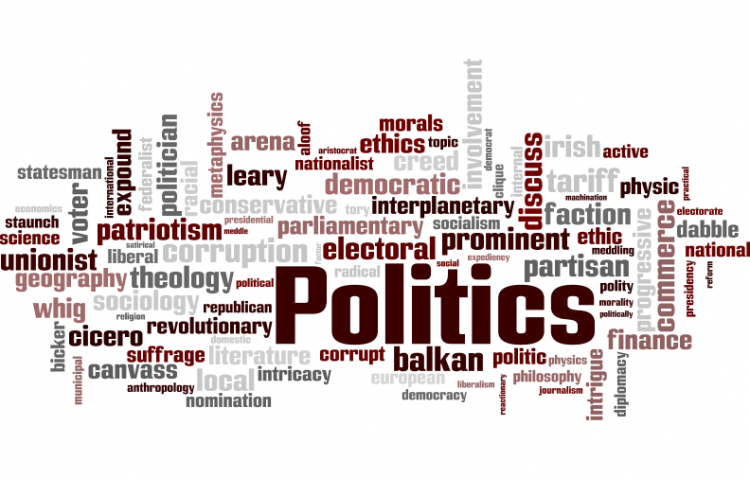 Target:

WA, OR, & ID legislatures

Region:
The portions of Washington State and Oregon east of the Cascade mountains have irreconcilable differences with their western counterparts, but have much in common with Idaho. Farmers in eastern WA & OR struggle under unreasonable laws created by urban lawmakers on the states' west sides who do not understand agriculture.
State-level politicians from the east sides of the states return the favor by wreaking havoc on political decisions important to the west sides, blocking for example funds for the repair of deadly dangerous earthquake-damaged infrastructure.
Further, the residents of each side of each state have such deeply different ideas about the 2nd Amendment and gun laws that no set of laws can satisfy both sides.
Dividing Washington State and Oregon down along the middle of the Cascade mountain range, and moving the eastern portions of both states to Idaho, would allow farmers in those areas to become more productive under more sympathetic and understanding political leadership, while allowing political leadership on the west sides to make decisions for the west unimpeded by obstructionists exacting revenge.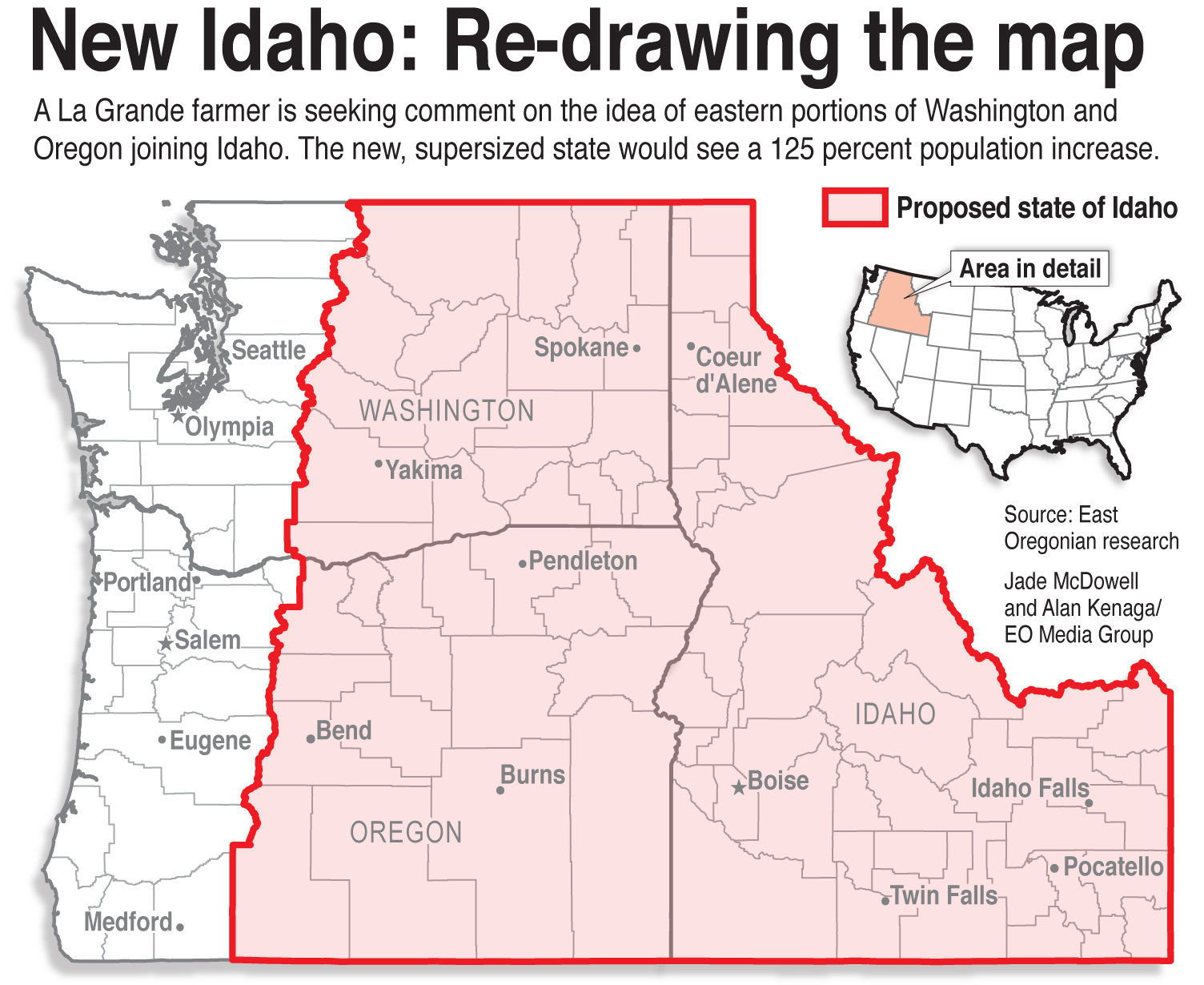 This change would affect about 1.5 million residents in Eastern Washington and about half a million in Eastern Oregon. It would more than double the population of Idaho to about 3.6 million. Washington and Oregon would be left with about 5.6 million and 3.5 million.
Regarding the effect of this change on presidential electoral politics, it would move (probably) 2 of Washington State's 12 electoral votes to Idaho (raising Idaho's votes from 4 to 6) while Oregon retained it's 7 electoral votes. That net change of 4 electoral votes would not have been enough to swing any presidential election since at least 1888 when Washington became a state. In the case of the 2000 election, by far the closest during those years, it would have made George W. Bush's electoral win slightly less narrow than it was. We still would have had the 2000 Florida battle over hanging chads etc., as Florida's far larger number of electoral votes would have rendered these 4 votes moot. The likelihood that these 4 votes will ever swing an election is slim.
Washington State cities Spokane, Yakima, Spokane Valley, and Kennewick, and Bend in Oregon, would be the 2nd, 3rd, 4th, 7th, and 8th largest cities of the enlarged Idaho, nudging Idaho's Nampa, Meridian, and Idaho Falls to 5th, 6th, and 9th place.
Idaho's capitol, Boise, would remain the largest city at about 220,000, and the Boise metropolitan area would remain the largest at about 680,000. Spokane would be a close second at about 209,000 and 557,000, and Yakima would be third-largest with about 91,000 and 249,000.
The enlarged Idaho would still have fewer people than the Seattle metropolitan area, which is about 3,734,000. The city of Seattle is about 609,000.
The enlarged idaho would be 187,724 square miles, making it the 3rd-largest state after Alaska and Texas, nudging California to 4th place (it would be about 14.7% larger than California). It would be the 28th most populous state. It would remain the 7th-lowest state in population density, after Alaska, Wyoming, Montana, the Dakotas, and New Mexico.
Washington would jump to from 24th to 16th-highest state in population density, dispacing Indiana. Oregon would jump from 39th to 23rd, dispacing Louisiana.
More information:
The State of New Idaho: Re-drawing the Map
Join the Facebook page:
Facebook Group: Eastern Washington and Eastern Oregon to join Idaho
Join the Yahoo Group:
Yahoo Group: (Eastern) Washington and Oregon joining Idaho
If you agree with this petition, please consider sharing it on Facebook or other social media.
We call for ballots to allow voters in WA, OR, & ID to vote on whether to have WA and OR east of the middle of the Cascade mountain range to be removed from WA & OR and added to Idaho. If all three measures pass, the change will be law and state leadership will be required to make it so.
You can further help this campaign by sponsoring it
The Eastern Washington and Eastern Oregon to join Idaho petition to WA, OR, & ID legislatures was written by Greg Lovern and is in the category Politics at GoPetition.
Eastern Washington and Eastern Oregon to join Idaho