!!Denounce the "Mexican Heritage" Plaza for having invited the MinuteKlan into the Barrio!!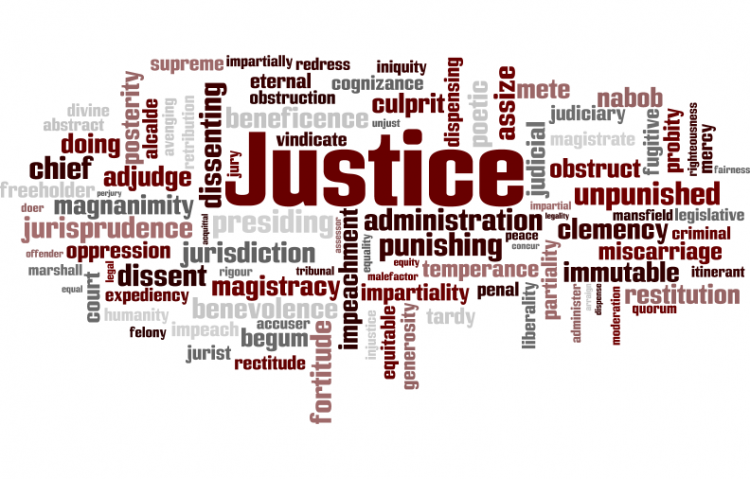 Target:

Mexican Heritage Plaza Board & San Jose City Council

Region:

Website:
A La Mesa Directiva de la Plaza de la "Herencia Mexicana," al Concilio de la Ciudad de San José, y a otros que les corresponda:
El día primero de Septiembre, un pequeño grupo improvisado de representantes de varias organizaciones se reunieron con Marcela Davison Aviles, directora ejecutiva de la Plaza, al darse cuenta de que se planeaba tener al fundador del grupo "cazamigrantes" Minutemen, en un panel de discusión con el presidente del partido demócrata Art Torres en el 16 de Septiembre, día de "independencia" de México.
Después de muchas voces de grave preocupación, el foro fue al final movido al Commonwealth Club en San Francisco. En respuesta a nuestra preocupación, Aviles astutamente concedió una entrevista al periódico de habla ingles, Mercury News, quejándose que había sido intimidada para que cancelara el foro con amenazas de violencia mientras ella esquivaba a Celina Rodríguez, una reportera de habla español. Corto tiempo después el Commonwealth Club pospuso el foro solamente para anunciar recientemente que la Plaza resumiria su plan para tener el foro otra vez en Noviembre. Varios miembros de "Save Our State" (Salva Nuestro Estado -- una pandilla de minutemensos, nazis del la organización "Stormfront," así como aliados que han llevado acabo varias protestas en el sur de Califaztlan) han agitado la idea de atender el foro con o sin Simcox como resultado de su caprichosa publicidad.
Tal costumbre de repugnante negligencia y falta de respeto para nuestra gente no puede quedar inadvertido. Esta no es la primera vez que la señora Aviles ha ejercido tal conducta - en una forma conspirada ella paró un circulo sagrado de danza mitotiliztli para evitar que llevaran acabo su ceremonia semanal. Acaso ella ejecutaría las mismas tácticas si esta hubiera sido una misa Católica?
En espíritu de aquellos que luchan por llegar aquí - vivos o muertos - le decimos a la Plaza de la "Herencia Mexicana" y al concilio de la ciudad de San José: ¡YA BASTA!
Denunciamos enérgicamente a la supuesta "Plaza De La Herencia Mexicana" por estar agrediendo a la comunidad Mexicana al abrir sus puertas a los "cazamigrantes" Minutemen.
DENUNCIALOS POR MEDIO DE ESTA PETICION PARA QUE SEPAN ESTOS VENDIDOS QUE NUESTR@S HERMAN@S EN LUCHA TAMBIEN TENEMOS VOZ Y FUERZA DE VOLUNTAD PARA SALIRNOS ADELANTE!!!
Tal personas como Aviles no están en ninguna posicion para ser vocero del pueblo, y mucho menos de la "herencia Mexicana."
¡Que Aviles renuncie su puesto ahora!
!!Tlazohkamati y Mexihcah Tiahui!!
(Para mas información, visite la pagina yaoyopa.anahuac.org/esp.html; aquellos que van a llenar la petición -- sus datos personales permanecerían fuera de vista pública.)
*****
On September 1, a small ad-hoc group representing various organizations met with Marcela Davison Aviles, executive director of the "Mexican Heritage" Plaza, upon learning that a plan was in the works to have Minuteman founder, Chris Simcox, engage in an on-site panel discussion with Democratic Party chairman Art Torres on the 16th of September, Mexican "Independence" Day. After much voicing of grave concern, the forum was ultimately moved to the Commonwealth Club venue in San Francisco.
In response to our concerns, Aviles craftily granted an interview to the English-language Mercury News claiming she had been bullied into canceling the forum with threats of violence, while she dodged a Spanish-language reporter. Shortly thereafter, the Commonwealth Club postponed the forum only to announce recently that the Plaza will resume their plan to host the forum again in November. Several members of Save Our State (an active gang of MinuteKlansmen, Stormfront nazis and allies alike who have carried out several protests in Southern Califaztlan) have churned the idea of attending the forum with or with Simcox, as a result of her capricious publicity.
Such a pattern of gross negligence and disrespect for our people must not remain unaccounted for, as this is NOT the first time she has exhibited such behavior. In a conspired fashion, she stopped a sacred Mexihca mitotiliztli circle last year from carrying out their weekly ceremony. Would she have executed the same divide and conquer tactics had this been a Catholic mass?
In the spirit of those in struggle to make it here - dead or alive - we say to the MHP board and the San Jose City Council: enough is enough!
We firmly denounce the "Mexican Heritage" Plaza for having aggressed the Mexican@ community upon opening its doors to the MinuteKlan!
DENOUNCE THESE SELLOUT TACTICS BY WAY OF THIS PETITION!! LET THEM KNOW THAT OUR BROTHERS AND SISTERS IN STRUGGLE ALSO HAVE A VOICE AND THE INTERAL WILL TO PREVAIL!!
The likes of Aviles do not represent our "Mexican Heritage" and therefore are in no position to speak on our behalf. Aviles must resign now!
(Visit yaoyopa.anahuac.org/eng.html for more information; those signing the petition need not to fear, your (private) information will remain out of public view.)
Exigimos lo siguiente:



1. La señora Aviles tiene que pedir disculpas formalmente a la comunidad Mexicana a través de los medios de comunicación de habla español.


2. Cesan y desistan de abrir sus puertas a los blancos nacionalistas y a otros tales elementos anti-Raza en San José.


3. Que se entregue su posición a alguien que pueda verdaderamente invocar una auténtica herencia Mexicana.


4. La Plaza misma necesita redirigir sus prioridades para dedicarse a las necesidades de nuestra gente.



*****



We demand the following:



1. Aviles must formally apologize to the Mexican@ community through all Spanish-language media!


2. Cease and desist opening your doors to white nationalists and other such anti-Raza elements in San José!


3. Surrender Aviles's position to someone who can genuinely invoke a TRUE Mexican heritage!


4. The Plaza itself needs to redirect its priorities to address the needs of our gente!
You can further help this campaign by sponsoring it
The !!Denounce the "Mexican Heritage" Plaza for having invited the MinuteKlan into the Barrio!! petition to Mexican Heritage Plaza Board & San Jose City Council was written by Barrio Defense Committee and is in the category Justice at GoPetition.
!!Denounce the "Mexican Heritage" Plaza for having invited the MinuteKlan into the Barrio!!