Child Support Organizations should not discriminate against Paying Non-custodial Fathers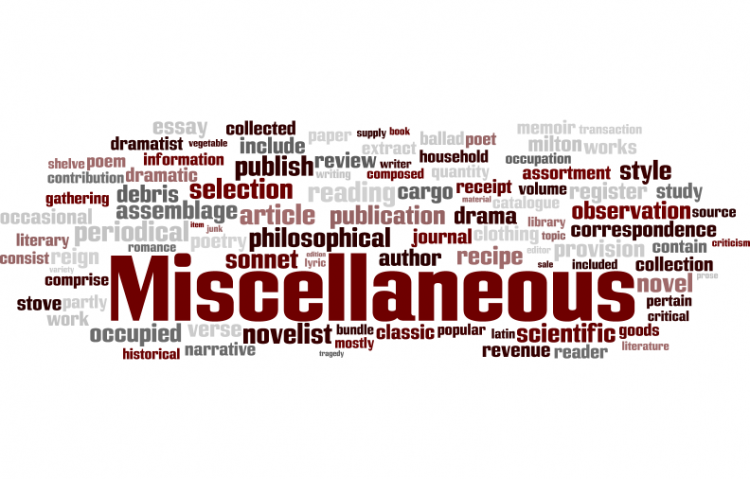 Target:

NCSEA DISCRIMINATING AGAINST FATHERS

Region:
http://www.eagleforum.org/column/2005/jan05/05-01-12.html
FATHERS WHOM PAY CHILD SUPPORT: IE- MILITARY FATHERS; ARE SYSTEMATICALLY DISCRIMINATED AGAINST BY FAMILY COURTS WHICH NEARLY ALWAYS AWARD PHYSICAL CUSTODY TO THE MOTHER EVEN WHEN THE FATHER HAS COMMITTED NO FAULT. FAMILY COURTS TYPICALLY DENY FAULTLESS FATHERS THEIR EQUAL PARENTAL RIGHTS EVEN WHEN STATE LAW APPEARS TO REQUIRE EQUAL CUSTODY.THOUSANDS, PERHAPS MILLIONS, OF CHILDREN ARE GROWING UP FATHERLESS BECAUSE THE FAMILY COURTS HAVE DEPRIVED THEM OF THEIR FATHERS.
THE FEMINIST MOVEMENT HAS TAUGHT WIVES THAT THEY CAN SEEK "LIBERATION" BY WALKING OUT ON THE MARRIAGE CONTRACT AND MARITAL DUTIES AND STILL REAP THE BENEFITS OF MARRIAGE, I.E., THEIR CHILDREN AND MONEY. FATHERS ARE STARTING TO FIGHT BACK. DURING 2004, FEDERAL CLASS ACTION SUITS WERE FILED AGAINST 46 STATES ON BEHALF OF AN ESTIMATED 25 MILLION NON-CUSTODIAL PARENTS, PRIMARILY FATHERS, CLAIMING VIOLATION OF THEIR RIGHT TO EQUAL CUSTODY OF THEIR CHILDREN. WHAT WE REALLY NEED ARE LAWS ENSURING THAT CHILDREN OF BROKEN HOMES HAVE EQUAL ACCESS TO THEIR FATHERS AND MOTHER.
THE NCSEA-CHILD SUPPORT- WAS DESIGNED FOR THE NEEDS OF THE CHILD/CHILDREN. IT'S NOT MEANT FOR THE NON-CUSTODIAL TO SUPPORT THEIR CHILD/CHILDREN AND THEIR EX AND NEW FAMILY. HENCE THE MEANING OF DIVORCE. THE NCSEA NEEDS TO BE MADE TO TREAT ALL PAYING NON-CUSTODIAL PARENTS MORE FAIRLY AND NEED A COMPLETE OVERHAUL AND SHOULD START DEMANDING CUSTODIAL PARENTS TO TAKE MORE RESPONSIBILITY FOR THEIR CHILD/CHILDREN INSTEAD OF RELYING ON A CHECK THAT THE CUSTODIAL PARENT RECEIVES EACH MONTH.
HOW CAN A CUSTODIAL PARENT GET AWAY WITH SPENDING CHILD SUPPORT ON WHATEVER THEY WANT, BUT WHEN A FATHER/NON-CUSTODIAL ISN'T ALLOWED TO SEE THEIR OWN FLESH AND BLOOD, THEY GET PUNISHED BECAUSE THEY FEEL THEY SHOULDN'T PAY IF THEY CAN'T HAVE A PART OF THEIR CHILD/CHILDRENS LIFE? CAN YOU SAY FEMINIST? HONESTLY, AFTER THE CUSTODIAL PARENT IS RE-MARRIED, THE CHILD SUPPORT SHOULD STOP FOR 6 MONTHS SO TEH CUSTODIAL CAN ASSESS FINANCES [BASICALLY TO PROVE IF THE CUSTODIAL PARENT CAN CARE FOR THE CHILD/CHILDREN WITHOUT STRUGGLING.] THEN FOR THE NEXT 6 MONTHS THE NON-CUSTODIAL PARENT SHOULD RECEIVE THE SAME OPPORTUNITY TO BE ABLE TO PROVE IF THEY ARE FINANCIALLY CAPABLE TO CARE FOR THEIR CHILD/CHILDREN WITHOUT STRUGGLING AND WITHOUT HAVING TO RELY DIRECTLY ON THE CHILD SUPPORT.
A MAJORITY OF NON-CUSTODIAL PARENTS ARE BEING TREATED AS NO MORE THAN A MEAL TICKET-THEIR RIGHTS BEING VIOLATED EVERYDAY, BUT THE GOVERNMENT WANTS TO MAKE SURE THERE AREN'T AS MANY CUSTODIAL PARENTS ON WELFARE, WHOM FORCED EVERYTHING FROM TAKING THE NON-CUSTODIAL PARENTS DRIVERS LICENSE, MAKING IT IMPOSSIBLE TO GET A JOB, THROWING THEM IN JAIL UNTIL THEY CAN PURGE THEMSELVES, GIVING THE NON-CUSTODIAL MARKS ON THEIR PUBLIC RECORD AND MAKING IT TO WHERE THE NON-CUSTODIAL PARENT CAN'T EVEN TRAVEL.
You can further help this campaign by sponsoring it
The Child Support Organizations should not discriminate against Paying Non-custodial Fathers petition to NCSEA DISCRIMINATING AGAINST FATHERS was written by Angela and is in the category Miscellaneous at GoPetition.
Child Support Organizations should not discriminate against Paying Non-custodial Fathers