Block Current Plans for Construction of New City Hall & Police Station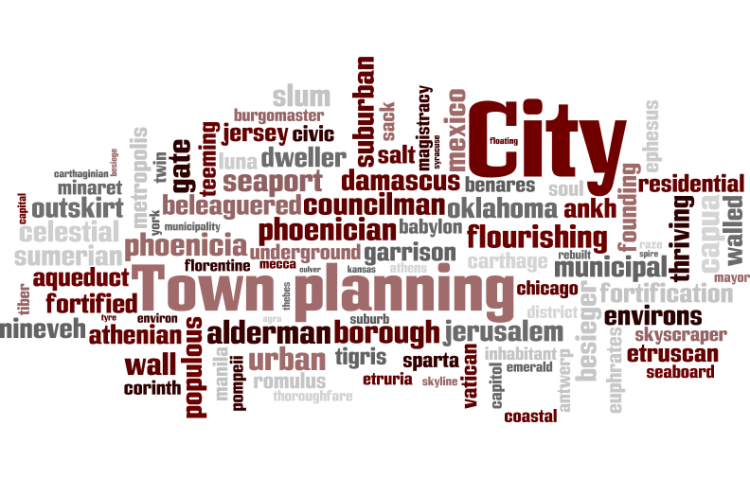 Target:

Mayor Gearold Gull II and the Nevada City Council

Region:
Petition was ineffective due to lack of interest.
It was recently brought to the attention of myself and surrounding neighbors, during the Feb.12th meeting of the City's Planning and Zoning Commission, that a parcel of land directly south of Mr. Paul Ackerman's property, required rezoning from R-3 to DC, to further the process of building a new City Hall and Police station to serve the city for the next 50 years.
At that meeting I spoke on behalf of my neighbors who had gathered previously to discuss closure of the south 200' of alleyway, the proposed site for the construction of the new City Hall, the building's basic layout, to gain insight regarding funding for this project, and overall, how it will effect our neighborhood as far as property values and safety.
We were then invited as a group to meet March 5th with Dave Haugland, City Administrator, Michael Tupper, Chief of Police, Neil Guess, of the Howard R. Green Company and three of his associates, for further discussion. It was at this meeting that we were presented with detailed drawings of the project.
Those plans as stated are to build City Hall where a buffer zone has been for decades between commercial and residential properties. At this time no other strategies have been presented to maintain the location on 6th Street. The new building will be located at the corner of 7th Street and Lincolnway, facing West to 6th Street, across a new 43 space parking lot, complete with trees and landscaping, to an entrance from 6th Street.
We, the undersigned, petition Mayor Gearold Gull II and the Nevada City Council, to stop the current plans to relocate and build a new City Hall and Police Department facility at the NW corner of the intersection of Lincolnway and 7th Streets in Nevada, IA.
We object to this project based on the following:
1. Utilization of TIF (Tax Increment Financing) to fund the project. TIF funds are designated to attract private investment and development in the central business district, to provide infrastructure development for shopping malls and commercial and industrial development, new housing developments, to attract and retain jobs, to set up job training programs, to build stronger and broader tax base, a stronger economic base, and increase property values without the need to increase personal property taxes. They are not designated for building City Halls and/or Police Stations.
2. The proposed building site allows no buffer zone between commercial and residential properties. Neighborhood residents request it remain a buffer zone between commercial and residential properties and may be done by switching the proposed building and parking lot locations.
3. Required closure of parking along one side of 7th Street. This limits on-street parking for residents, creates additional difficulties, and potential safety concerns for property owners backing or pulling out of their driveways.
4. Moving City Hall to a less prominent location off of 6th Street (Main Street). With the exception of a now for sale parcel of land north of the now closed Main Street Bar and Grill, it appears the current building design may closely fit into properties currently owned by the city on 6th Street. This retains one of Nevada's most utilized buildings on it's Main Street with much needed parking in the back.
5. Closure of alley to thru traffic. Current plans to locate the building on 7th Street and parking lot on 6th require closure of the South 200 feet of alleyway, unnecessarily limiting pull-through access to businesses and residents.
The Block Current Plans for Construction of New City Hall & Police Station petition to Mayor Gearold Gull II and the Nevada City Council was written by Kenneth Clark and is in the category City & Town Planning at GoPetition.
Block Current Plans for Construction of New City Hall & Police Station