Allow Washington, DC PEPCO Customers to opt-out of having a wireless "smart" meter as Maryland PEPCO Customers can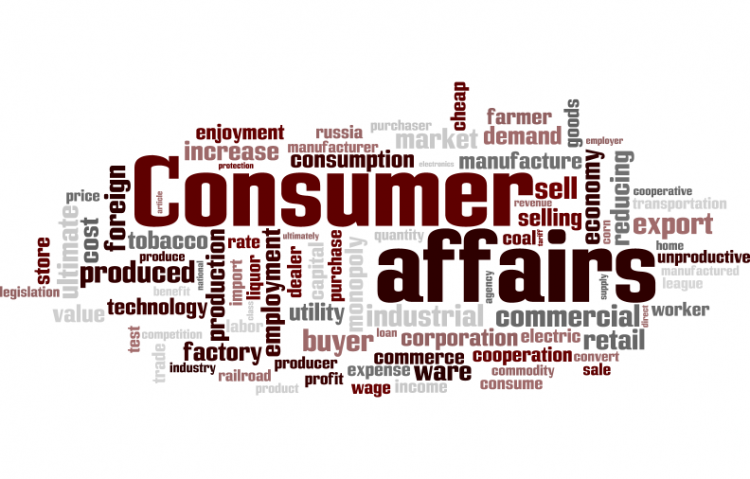 Target:

DC Public Service Commission Chairman Betty Ann Kane and Commissioner Joanne Doddy Fort

Region:
On August 10th, 2012, Councilmember Alexander released the following Press release:

Councilmember Alexander Requests PSC to Investigate
Pepco's Smart Meters, Opt-out Policy

After receiving numerous complaints from Pepco customers, Councilmember Yvette M. Alexander and the members of the Public Services and Consumer Affairs Committee are requesting that the Public Service Commission (PSC) investigate any health, safety and privacy issues related to the installation of the smart meter.

Since the smart meters were deployed in September 2010, Pepco customers have expressed their unease with the new device and have inquired about an opt-out policy that will prevent the installation or the transmission of data from already installed meters. Throughout the United States, opt-out provisions have been approved by state commissions and legislatures and several were adopted after the deployment of the smart meter. Councilmember Alexander as well as the members of the Public Services and Consumer Affairs Committee believe that this investigation will provide much needed answers to the inquiring public.

"It is essential for the PSC to take a long, hard look at the concerns raised by the residents and to determine if there is anything that Pepco can do differently to better serve its customers," said Councilmember Alexander. "As legislatures, it is our duty to not only listen to our residents, but to show them that we have done everything in our power to help alleviate their concerns.

On August 16, 2012, PECO (The Philadelphia Electric Company) suspended installation of their "smart" meters due to fires and over-heating.

See:

http://www.myfoxphilly.com/story/19289039/peco-halts-smart-meter-installation-program

http://articles.philly.com/2012-08-30/news/33477364_1_smart-meter-installation-program-electric-meters-large-electric-utilities

http://www.phillyburbs.com/my_town/bensalem/another-peco-smart-meter-burns-up-side-of-house/article_ede8673c-0407-568b-b8b2-e6ed296f6da4.html

http://www.wired.com/threatlevel/2012/09/self-combusting-smart-meters/ (Illinois , GE Meter - Note: PEPCO is using GE and Landis & Gyr brand meters)

http://www.wsbtv.com/news/news/local/family-blames-new-smart-meter-sparking-fire-home/nSDKq/ (Georgia)

http://www.khou.com/news/local/Woman-blames-smart-meter-for-house-fire-167257385.html (Texas)

http://www.forbes.com/sites/williampentland/2011/05/03/not-so-smart-meters-overbilling-californians/ - Note: The meters mentioned in this article are Landis & Gyr meters. One of the brands of meters PEPCO is using. Note: They were found to malfunction when they get too hot.

http://marylandsmartmeterawareness.org/articleslinks/incidents-of-fires/

On February 8, 2013 West Monroe Partners was hired by the Commission to start the study. The cost of the study is $108,000 and is for one year. Details can be found here: http://www.dcpsc.org/edocket/cases.asp and concerns here: http://www.businesswire.com/news/home/20120127005467/en/Naperville-Smart-Meter-Awareness-Calls-City-Naperville


Note: The Santa Cruz County, California, Health Agency issued a report, in January of 2012, on the "Health Risks Associated with Smart" Meters" at the request of the Santa Cruz County Board of Supervisors. The DC Public Service Commission does not have to reinvent the wheel and can take notice of this report:
http://www.smartmeterdangers.org/index.php/position-statements/192-santacruz-health-dept-sm-report-position

and, The Commission twice rejected requests of the Office of Peoples Counsel to have an "opt-out" provision studied arguing that the Council required "all" to have a participate in the "smart" grid. The Council law authorizing the "smart" grid stressed two way communicating devices and did not order that they be "wireless." PEPCO decided to use "wireless" meters as opposed to fiber optic or cable/ethernet (Note: ANC 4B supported the second request of the OPC)

With the growing reports of "smart" meters being connected to fires, health problems (such as headaches, heart palpitations and interference with pace makers and other implanted medical devices) the Commission should to grant an immediate right to "opt-out" for all PEPCO customers while the issue is studied.
We, the undersigned, call on Chairman Betty Ann Kane and Commissioner Joanne Doddy Fort of the Washington, D.C. Public Service Commission to:

Immediately allow Washington, DC PEPCO Customers to opt-out as Maryland PEPCO Customers have been allowed while the Washington, D.C. Public Service Commission investigates PEPCO's wireless "smart" meters for safety, health and privacy violations and their lack of an opt-out policy.

Electric customers in California, Maine, Vermont, Michigan, Nevada, Hawaii, Maryland and other jurisdictions have a right to opt-out but not in the District of Columbia.

Certain members of the Washington, D.C. Community are at more risk than others from "smart" meters. These include, children, pregnant woman, fetuses, those with compromised immune systems, the elderly and those with medical device implants such as pace makers:

marylandsmartmeterawareness.org/smart-meter-news/videoheart-and-pacemaker-disruption-from-electric-meter/
Sign this petition