Against Executions in Iran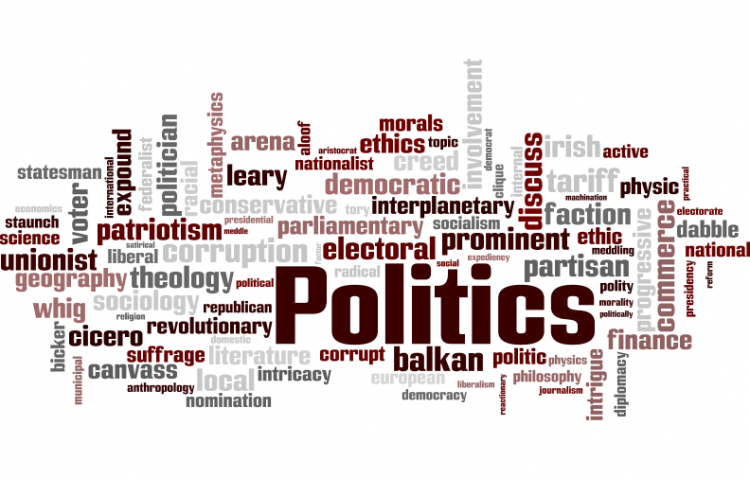 Target:

Mr. Ban Ki-Moon, Secretary General of United Nations

Region:

Website:
Against Executions in Iran.

حضورمحترم دبير کل سازمان ملل متحد، آقای بان کي مون!

از جنابعالی استدعا داريم توجه خود را بيش از بیش به وضع زندانيان سياسی ايران، احکام صادره برای آنان و بخصوص احکام اخير اعدام در مورد پنج نفر از فعالين سياسی مبذول داريد و خواستار لغو هر چه سريع تر این احکام اعدام شوید.

در روزهای اخیر پنج زندانی سیاسی در ایران محکوم به مرگ شده اند. یکی از کسانی که حکم مرگ وی روز ٨ اکتبر صادر شده، محمدرضا علی زمانی است. وی یکی از صد متهمی است که در محاکمه های دسته جمعی دادگاه انقلاب تهران در ارتباط با جنبش اعتراض به نتایج انتخابات ریاست جمهوری ۱۲ ژوئن حضور داشت. در حالیکه علی زمانی، که متهم به عضویت در یک انجمن پادشاهی است، پیش از انتخابات ژوئن دستگیر شده و در آن زمان در زندان بسر می برد.
زندانیان دیگر محکوم به اعدام عبارتند از: آرش رحمانی پور، حامد روحانی نژاد و داود فریچه میراردبیلی به اتهام عضویت در"انجمن پادشاهی ایران" و ناصر عبدالحسینی به اتهام ارتباط با مجاهدین خلق.
خبرها حاکی از آن است که این احکام آغازی است برای برقراری مجدد اعدامهای سیاسی در ایران، که در حيات سياسی جمهوری اسلامی جهان بارها شاهد آن بوده ونمونه بارز آن قتل عام زندانیان سياسی در سال ١٣٦٧ است.

ما از جنابعالی تقاضا داريم اقدامات فوری و لازمه را در مقابله با این احکام و وضعیت زندانهای ایران انجام دهید.

نقض حقوق بشر که در جمهوری اسلامی ایران تاریخچه ای طولانی دارد، در مقابله با جنبش اعتراضی مردم در رابطه با تقلب فاحش انتخاباتی خردادماه گذشته وارد مرحله بسیار خطرناکی شده است. در آن دادگاه های جمعی، که در تناقض با تمامی موازین و اصول حقوق بشر قرار داشت، متهمان وادار به اعتراف عليه خود شدند و اتهامات ديکته شده ای را از روی کاغذ روخوانی کردند. اظهارات اين متهمان، که اکنون چند نفر از آنها زیر حکم اعدام قرار دارند، فاقد هرگونه ارزش حقوقی است.
حکومت ايران برای در هم شکستن اراده زندانيان متوسل به شکنجه، تجاوز، شکنجه های روانی نظیر استفاده از داروهای روانگردان و شکنجه شخص ثالث شده است. شواهد و مدارک متعددی در زمينه نقض حقوق بشر در ایران موجود است. برای نمونه به گزارش نماینده ويژه سازمان ملل متحد آقای "نوواک" اشاره می کنیم که در آن موارد متعدد شکنجه و بد رفتاری در زندانهای ايران ثبت شده است. ضمناً با توجه به نوع فضای حاکم بر قوه قضائيه ايران و عدم بی طرفی و عدم رعايت بديهی ترين اصول دادرسی توسط اين نهاد، از ملت ايران انتظار نداشته باشيد بدواً بتوانند به تنهائی راه های قانونی داخلی جهت جلوگيری از اجرای احکام ناعادلانه صادره را طی کنند.

دبير کل محترم!
ما از شما انتظار داريم که اجازه ندهيد مسئله حاد نقض حقوق بشر در ایران در سایه مذاکرات اتمی به فراموشی سپرده شود.
ما خواهان عنايت شما به استفاده از کلیه ابزارهای لازم جهت جلوگيری از اعدام جنايتکارانه آزادی خواهان ايران و اعزام هرچه سريع تر هيئتی از طرف سازمان ملل برای رسيدگی به وضع زندانيان سياسی در ايران هستيم


با تقديم بهترين درود ها


رونوشت به خانم ناوی پیلای، کمیسر دفتر حقوق بشر سازمان ملل متحد

-------------------------------------------------------

Secretary General of United Nations, Mr. Ban Ki-Moon

We are writing to draw your attention to the drastic situation of political prisoners in Iran. Recently five activists of the post-electoral protesters have been sentenced to death. Their execution is regrettably scheduled to take place soon.

With all due respect, we expect you to call on the Iranian authorities to commute these death sentences.
Among these five activists; Mr. Mohammad Ali Zamani received his death verdict on Oct. 8. He is among hundreds of detainees who on June 12th were brought collectively before Tehran's Revolutionary Court. In reality, Mr. Zamani was arrested before the presidential election in relation to his membership in a monarchist circle. He was in prison during both election and post-electoral riots in Iran. However, he is sentenced to death penalty convicted of taking part in the post-electoral protests.

Other four prisoners waiting for their execution are Mrs. Arash Rahmanpour, Hamed Rouhaninejad, and Davoud Faricheh mirardebili. They are convicted for being members of the monarchist circle. The fifth prisoner, Nasser Abdolhosseini, awaiting execution, is sentenced to death for his connection with the People's Mojahedin Organization. The accused were forced to confess against themselves by repeating a prefabricated read-out of judicial authorities.
Reports say that these scheduled executions can prelude wide-ranging executions of political prisoners. The IRI, during its political life, has always committed such crimes, of which the 1988 massacre of political prisoners is one example.

Human rights violations have a long historical background in Iran. These have now turned to be more critical after the June election which rigged process was protested by Iranians. Arrested protesters were forced by the courts, which contradict most basic human rights principle, to confess in collective process. Although, such confessions have no judicial weigh, the above mentioned people are supposed to be executed.

The Iranian regime largely uses methods of torture, rape, psychological torture like drug and torture of a person close to the accused, in order to crack down prisoners' resistance. Human rights violations in Iran are largely documented, i.e. Mr. Nowak, UN anti torture investigator, in his report refers to many cases of torture and mistreatment toward political prisoners in Iran.

Regarding the non-neutral character of Iranian judiciary, we, solicit you Mr. General Secretary of the UN, for an immediate intervention by pressuring the Iranian authorities for a stay of these scheduled executions. Mr. General Secretary, one cannot expect that the Iranian people exhaust the local remedies by canceling of these death sentences given the non-neutral character of Iranian judiciary.
Please express concern about these planned executions by reminding the Iranian authorities that Iran is a state party to the International Covenant on Civil and Political Rights (ICCPR).

Also, we believe that the current nuclear issues should not overshadow the human rights catastrophes in Iran.
We expect you to use all necessary means that could prevent the regime from criminal execution of freedom fighters. Therefore, your institution is widely expected to send a Committee of the Human Rights to control the situation in Iran.
Respectfully,

Copy: The High Commissioner for Human Rights, Ms. Navi Pillay

--------------------------------------------------------------------
German


Verehrter Generalsekretär der vereinten Nationen, Herr Ban Ki-moon,

hiermit möchten wir Sie bitten, der Situation von politischen Gefangenen im Iran, deren Verurteilungen - besonders den der kürzlich verurteilten Personen - mehr Beachtung zu schenken. Wir bitten Sie außerdem, sich dafür einzusetzen, dass diese Urteile schnellstens zurückgenommen werden.
In den letzten Tagen wurden fünf politische Gefangene zum Tode verurteilt. Einer von Ihnen ist Mohammad Reza Ali Zamani. Er ist einer der Personen, der wegen der angeblichen Teilnahme an den Protesten gegen das Ergebnis der Präsidentschaftswahlen von 12. Juni vor dem Teheraner Revolutionsgericht stand und zum Tode verurteilt wurde. Mohammad Reza Ali Zamani wurde außerdem beschuldigt, der "monarchischen Vereinigung" anzugehören. Herr Zamani wurde jedoch bereits vor dem Ausbruch der Proteste verhaftet und war zur besagten Zeit im Gefängnis.
Unter den verurteilten Personen befinden sich des Weiteren: Arash Rahmanipour, Hamed Rahmaninejad und Davoud Faricheh Mirardebili, die wegen ihrer angeblichen Mitgliedschaft in der "monarchischen Vereinigung" verurteilt wurden, sowie Nasser Abdolhosseini mit dem Vorwurf der Mitgliedschaft bei den Volks-Mojahedin (MEK).
Die Nachrichten aus dem Iran lassen vermuten, dass diese Urteile eine neue Welle von politischen Hinrichtungen einleiten sollen.
Wie bitten Sie daher darum, erforderliche und notwendige Maßnahmen gegen diese Urteile und die Situation in den iranischen Gefängnissen einzuleiten.
Die Verachtung der Menschenrechte verfügt in der islamischen Republik über eine lange Tradition und hat seit den offensichtlichen Manipulationen bei den Präsidentschaftswahlen, ein gefährliches Ausmaß erreicht. In den Schauprozessen, die seit den Protesten nach den Wahlen stattfinden und allen Menschenrechten entgegen stehen, wurden die Angeklagten massiv eingeschüchtert und zu Geständnissen gezwungen. Diese erzwungenen Geständnisse haben keinen juristischen Wert.
Das iranische Regime bediente sich hierbei verschiedener Foltermethoden. Viele der Gefangenen wurden massiv physisch und psychisch gefoltert. Dabei fanden Vergewaltigungen statt oder die Gefangenen wurden durch Druckausübung auf ihre Angehörigen erpresst.
Es gibt viele Zeugenaussagen, die solche Vorgänge und die Verletzungen der Menschenrechte belegen. Als Beispiel sei hier der Bericht des Herrn "Nowak" (UN Sonderbeauftragter) angeführt, der die Situation in iranischen Gefängnissen beschrieben hat.
Verehrter Herr Generalsekretär, wir bitten Sie darum nicht zuzulassen, dass die Verletzung der Menschenrechte im Iran durch die Verhandlungen über das iranische Atomprogramm in Vergessenheit geraten.
Wir fordern, dass Sie alle Ihre verfügbaren Mittel einsetzen, damit die verhängten Todesurteile nicht vollstreckt werden. Des Weiteren ist eine baldige Entsendung von UN-Beauftragten in den Iran dringend erforderlich, damit Untersuchungen über die Lage der politischen Gefangenen im Land so schnell wie möglich stattfinden können.

Mit freundlichen und allerbesten Grüßen

Frau Navi Peylai, Menschenrechtskommissarin der Vereinten Nationen

----------------------------------------------------------------------
French

Contestation des condamnations des prisonniers politiques en Iran

A l'attention de Monsieur Ban Ki-Moon,
Secrétaire Général de l'Organisation des Nations Unies,

Monsieur Ban Ki-Moon,

Nous souhaitons attirer votre attention sur la situation des prisonniers politiques en Iran, sur les verdicts prévisibles des procès en cours – avec notamment les cinq condamnations à mort - et vous prions d'agir afin d'obtenir l'annulation des condamnations à la peine capitale.

La semaine dernière, cinq prisonniers politiques ont été condamnés à la peine capitale en Iran :
M. Mohamad Réza ALI ZAMANI est l'une de ces personnes dont la condamnation à mort a été décidée le 8 octobre 2009. Il fait partie de la centaine d'accusés, présentés aux procès collectifs, suite aux mouvements de contestation des résultats de l'élection présidentielle du 12 juin dernier. Or, M. Mohamad Réza ALI ZAMANI, accusé d'être membre du mouvement monarchiste, était arrêté au moment des faits et emprisonné avant même les élections et les mouvements de contestation qui suivirent. Les autres prisonniers condamnés à mort sont : MM Arash RAHMANI POUR, Hamed ROHANI NEDJAD et Davoud FARITCHE MIR ARDEBILI, tout trois également accusés d'appartenir au mouvement monarchiste et M. Nasser ABDOLHOSSEINI, accusé d'être en rapport avec le mouvement des Moudjahidine Khalgh.

Les dernières nouvelles laissent supposer un retour aux pendaisons politiques en Iran, dont le monde a été témoin à plusieurs reprises par le passé, et plus particulièrement en 1988, lors des génocides politiques de la République Islamique. Nous vous prions d'engager les actions nécessaires pour garantir la situation des prisonniers politiques en Iran et leur épargner les condamnations à mort qu'ils encourent.

Le non respect des Droits de l'Homme, qui marque l'action de la République Islamique depuis son origine, prend un tournant extrêmement inquiétant face aux mouvements populaires et à la contestation des résultats de l'élection présidentielle du 12 juin dernier. Lors des procès collectifs, qui ne respectent aucune loi, ni aucun droit individuel, les accusés sont obligés d'avouer, de témoigner contre eux-mêmes et de lire des actes d'accusation rédigés sous les pires pressions. Extorqués de cette manière, les aveux des accusés - dont certains sont aujourd'hui condamnés à la peine de mort - n'ont aucune valeur juridique. Le gouvernement iranien, pour briser la volonté et la résistance des prisonniers, a recours à la torture, aux viols, aux tortures psychiques comme l'utilisation de médicaments anxiogènes, ou la torture physique de tierces personnes. De nombreux témoignages et documents attestent du non respect des Droits de l'Homme en Iran. Citons, par exemple, le rapport de M. NOWAK, représentant de l'ONU, qui mentionne plusieurs cas de tortures et de mauvais traitements dans les prisons iraniennes.

De plus, compte tenu de l'atmosphère qui règne en Iran, de la complexité de son ordre juridique, qui manque d'impartialité et se montre incapable de respecter les droits les plus élémentaires, on ne peut pas attendre du peuple iranien qu'il parcourre seul les méandres des appareils judicaires internes et qu'il obtienne la suspension des décisions de condamnation à mort.

Monsieur Ban Ki-Moon, nous attendons de vous et du respect qu'inspirent votre personne et votre fonction dans l'Organisation des Nations Unies que le problème crucial du non respect des Droits de l'Homme en Iran ne soit pas oublié et escamoté à la faveur des négociations du dossier nucléaire.

Nous vous prions d'utiliser tous les moyens nécessaires et toute votre influence afin d'arrêter ces pendaisons criminelles d'Iraniens qui ne demandent que la liberté et d'envoyer le plus rapidement possible des émissaires représentant l'Organisation des Nations Unies afin de constater la situation précaire des prisonniers politiques en Iran.

Avec nos salutations les plus distinguées.


Copie adressée à Madame Navi Pillay , Commissaire du bureau des Droits de l'Homme des Nations Unies.


--------------------------------------------------------------
Spain

Presentado al Secretario General de ONU,Sr. Ban Ki Moon
Exigimos de usted a atender la situación political de los detenidos iranis,más que ha sido atendido hasta ahora, especialmente los ultimos veredictos de ejecución de cinco de ellos y a solicitar para cancelarlos.
En estos ultimos días, cinco de los detenidos iranis son condenados a ejecución. Uno de ellos que ha recibido su veredicto en 18 de septiembre es Mohammad Reza Ali Zamani. El es uno de los 100 personas detenidas que habían ido al juicio para protestar a los resultados contradiccionales de la elección presidental. Mientrás,el había sido detenido antes de la elección en el junio y fue detenido durante todas las protestas post-electorales.El es acusado de ser miembro de Asociación Reino Irani. Otros detenidos sentenciado a ejecución son Arash Rahmanipour,Hamed Rohaninejad y Davood Fariche Mir Ardebili que también son acusados a ser miembros de Asociación de Reino Iraní y Naser Abdolhosseini,acusado a ser miembro de partido de Mojahedin de la Gente(MEK).
Nos parece que estas ejecuciones son un punto de empezar para rehacer las ejecuciones politicales que ya han sido visto en la historia de Gobierno Islamico. Un ejemplo fuerte de estas ejecuciones es las ejecuciones masivas en el año 1988 con mas que 4000 personas ejecutado en todo del país.
Contrar los derechos humanos es una cuenta muy alta en la historia de Republico Islamico de Iran y ahora para contrar a las protestas de la gente contra la elección amañada en el pasado junio,ha entrado en un nivel muy peligroso. En estos juicios masivos,contradiccional a todos los derechos humanos,los condenadas tuvieron que confesar contra ellos mismos y leer agresiones totalmente dictadas en papeles. Las confesiones de estos detenidos que ahora están en punto de ejecución no tiene ningun valor.
Para romper la personalidad de los detenidos,se utilizan a torturas,violaciones,torturas mentales,medicamientos mentales y tortura de tercero. Por ejemplo,referimos al reportaje de envío especial de ONU, Sr. Novak,que ha certificado muchos casos de torturas y maltratamientos en los carceles de Iran. Además,de acuerdo con la situación de sistema judicatura,que muestra favoritismo y no sigue los principos evidentes de criticó,la gente iraní no puede utilizar los caminos legales para parar estos veredictos.
Sr. Secretario General:
Esperamos que el caso de negación de los derechos humanos en Iran no sea olvidado dentro del caso nuclear del Gobierno de Iran.
Esperamos que usted se utilice todos instrumentos posibles para parar las ejecuciones criminales y envié un grupo especial de ONU a Iran,para observar la situación de los detenidos.
con distinguida consideración

----------------------------------------------------------------------
Arabic


سعادة الأمين العام للأمم المتحدة, السيد بان كي مون

نكتب إليكم لنلفت انتباهكم إلى الأوضاع القاسية للسجناء السياسيين في إيران. لقد حكم مؤخرا بالإعدام على خمسة من النشطاء المحتجين على الانتخابات الرئاسية. هذه الإعدامات قد تقرر وبكل أسف تنفيذها قريبا.

بكل احترام, نتوقع منكم مطالبة السلطات الإيرانية إسقاط أحكام الإعدام تلك.

من ضمن هؤلاء النشطاء الخمسة, حكم على السيد محمد علي زماني بالإعدام في 8 أكتوبر. إنه من ضمن مئات المحتجزين الذين أحضرو أمام محكمة طهران الثورية في 12 يونيو. في الحقيقة فإن السيد زماني كان قد تم اعتقاله قبل الانتخابات الإيرانية لعضويته في خلية ملكية. لقد كان في السجن وقت الانتخابات وما تبعها من اضطرابات. بالرغم من ذلك فقد حكم عليه بالإعدام لإدانته بالمشاركة في الاحتجاجات التي تلت الانتخابات.

أربعة سجناء آخرين ينتظرون إعدامهم هم السيدة أرش رحماني بور, حامد روحاني نجاد, وداوود فريجه ميراديبيلي, وهم متهمون بعضوية خلية ملكية. السجين الخامس ناصر عبدالحسيني ينتظر إعدامه وحكم عليه بالإعدام لارتباطه بمنظمة مجاهدي خلق. المتهمون تم إجبارهم على الاعتراف على أنفسهم بترديد اعترافات معدة مسبقة أمام السلطات القضائية.

يتوقع المراسلون أن تكون هذه الإعدامات مقدمة لموجة واسعة من الإعدامات بحق السجناء السياسيين. ولقد قامت جمهورية إيران الإسلامية دوما خلال حياتها السياسية بارتكاب مثل هذه الجرائم, وتعتبر مذبحة السجناء السياسيين في العام 1988 مثالا على ذلك.

إن انتهاك حقوق الإنسان له خلفيات تاريخية طويلة في إيران. وقد أصبحت الآن أكثر حرجا بعد الانتخابات الرئاسية في يونيو والتي احتج عليها الإيرانيون. المحتجون الموقوفون أجبرو بواسطة المحاكم التي تخالف القواعد الأساسية لحقوق الإنسان على الاعتراف بصورة جماعية. وبالرغم من أن هذه الاعترافات لا وزن لها, إلا أن هؤلاء الأشخاص من المتوقع إعدامهم.

إن النظام الإيراني يستخدم بصورة واسعة أساليب التعذيب, الاغتصاب, التعذيب النفسي مثل المخدرات وتعذيب أشخاص على قرابة بالمتهمين, وذلك لتحطيم مقاومة المسجون. إن انتهاكات حقوق الإنسان في إيران موثقة بصورة كبيرة, السيد نوفاك محقق الأمم المتحدة ضد التعذيب قد أشار في تقريره إلى العديد من حالات التعذيب وسوء المعاملة بحق السجناء السياسيين في إيران.

فيما يتعلق بعدم حيادية النظام القضائي الإيراني, نفوضكم سيادة الأمين العام للأمم المتحدة للتدخل فورا والضغط على السلطات الإيرانية لإسقاط أحكام الإعدام تلك. سيادة الأمين العام نحن لا نتوقع إسقاط أحكام الإعدام هذه عبر الأنظمة المحلية في ظل عدم حيادية النظام القضائي الإيراني.

نرجو لفت انتباه السلطات الإيرانية بأن إيران عضو في الميثاق العالمي للحقوق المدنية والسياسية.

كما نثق في أن القضايا النووية الحالية يجب أن لا تغطي على الكارثة الحالية لحقوق الإنسان في إيران.

نتوقع منكم استخدام كل الوسائل اللازمة لمنع النظام من تنفيذ أحكام الإعدام الإجرامية بحق مقاتلي الحرية. لهذا فإنه من المتوقع من منظمتكم إرسال لجنة حقوق إنسان لضبط الوضع في إيران.

مع كل احترامنا

نسخة إلى المفوضية العليا لحقوق الإنسان, السيدة نافي بيلاي

------------------------------------------------------------------
Italian


Sua Eccellenza il Segretario Generale delle Nazioni Unite, il signor Ban Ki-mun

Le scriviamo per portare la Sua attenzione verso le dure condizioni dei prigionieri politici in Iran. Facciamo presente che recentemente hanno condannato a morte cinque attivisti dopo le proteste post elettorali in Iran. Queste esecuzioni sono purtroppo programmate da essere messe in atto al più presto.

Con tutto il dovuto rispetto, ci aspettiamo che le autorità iraniane siano da Lei chiamate ad annullare queste esecuzioni.

Tra questi cinque attivisti condannati a morte in data 8 ottobre, c'e' il signor Mohamed Ali Zamani. Esso e' tra i numerosi detenuti che sono apparsi dinanzi alla Corte rivoluzionaria di Teheran il 12 giugno. In effetti, il signor Zamani era stato arrestato ancora prima delle elezioni iraniane con l'accusa di appartenere a un circolo dei monarichisti ed era in carcere al momento delle elezioni e le successive agitazioni. Tuttavia, è stato condannato a morte per aver partecipato alle proteste che hanno seguito le elezioni.

Altri prigionieri condannati a morte sono Arash Rahmanpour, Hamed Rohani Ahmadinejad e Davood Fariche Mirardebili, tutti e quattro accusati di appartenenza ad "Associazione dei Monarchisti dell'Iran". Mentre Nasser Abdalhasini e' arrestato e condannato a morte accusato di appartenere alla MKO.


Dalle notizie ricevute sembra che questo sia l'inizio di un'altra ondata di esecuzioni dei prigionieri politici in Iran simili a quelle commesse dalla Repubblica Islamica in precedenza come ad esempio il massacro dei prigionieri politici nel 1988.


La violazione dei diritti umani ha una lunga storia alle spalle in Iran. Dopo le elezioni presidenziali dello scorso giugno, i risultati delle quali sono stati ampiamente truccati e falsificati, la situazione dei diritti umani in Iran è diventata ancora più critica ed e' entrata in una fase pericolosa. Gli imputati sono stati soggetti ai processi di massa contro qualsiasi principio di diritti umani e sono stati costretti a dichiarare confessioni false e dettate davanti al giudice. Tali dichiarazioni per le quali alcuni imputati sono stati condannati a morte sono privo di qualsiasi valore giuridico.


Il regime iraniano per spezzare la resistenza dei detenuti, usa regolarmente e ampiamente la tortura fisica e psicologica, gli abusi sessuali, la sedazione attraverso le droghe etc. Tali violazioni dei diritti umani in Iran sono state documentate in modo chiaro dal Signor Nowak, l'investigatore delle Nazioni Unite, e sono stati evidenziati numerosi casi di tortura e maltrattamenti sui prigionieri iraniani nel suo rapporto.

Le chiediamo pertanto, in qualita' del Segretario Generale delle Nazioni Unite, di intervenire immediatamente per fare pressione sulle autorità iraniane affinche' annullino queste esecuzioni. Data la non neutralita' del sistema giudiziaro iraniano, non possiamo procedere attraverso procedure legali a livello locale e avere fiducia nella giustizia iraniana.



Le chiediamo di esprimere la propria preoccupazione verso la situazione presentata, con le autorita' iraniane e richiamare la loro attenzione al fatto che l'Iran è un membro della Carta mondiale per diritti civili e politici.

Crediamo inoltre che l'attuale questione nucleare con l'Iran non debba dimenticare il catastrofe in atto riguardo alla violazione dei umani in Iran.

Le chiediamo di utilizzare tutti i mezzi necessari per impedire al governo iraniano di mettere in atto le sanzioni penali a carico degli attivisti che lottano per la libertà. Chiediamo pertanto che la codesta organizzazione provvedi all'invio immediato di una commissione dei diritti umani per monitorare la situazione in Iran e provvedere a quanto richiesto al piu' presto.

Cordiali saluti

C.C. Alto Commissario per i diritti umani, Ms. Navi Pillay

----------------------------------------------------------------------
Japanese


閣下事務総長は、国連の潘次期総長潘基文

我々は、イランの政治犯収容所の過酷な条件にご注意を引くに書き込む。私は最近、死に5つの活動家たちは、大統領選挙に抗議が言い渡された。これらの実行、残念なことに、すぐに実装することを決定していた。

全ての原因に関しては、我々は、イラン当局にこれらの死刑破棄を呼び出す予定です。

これらの5つの活動家氏はモハメドアリZamani死を10月8日に判決の中で。それは被拘禁者の数百人が人Ohoudroテヘラン革命裁判所の前に6月12日。実際には、氏Zamaniセルプロパティのメンバシップのためのイランの選挙で逮捕されていた。彼は刑務所内の時間では総選挙とその後の不安。にもかかわらず、彼は死には、総選挙後の抗議に参加して宣告された。

4人の囚人の実行を待っさんアーチーポートRahmani、ハメドRohaniアフマディネジャドは、デビッドMiardipeleフレーゲ氏は、セルプロパティのメンバシップの告発されています。ナセルVのAbdalhasini囚人の実行を待って、死にMKOとの関連付けの刑を言い渡した。被告らは自分自身を前に、司法当局に自白を歌って認めることを余儀なくされた。

記者処刑の波の政治囚に対する死刑執行の広い範囲での前哨戦が期待される。イランイスラム共和国は、常にこのような犯罪を犯すの政治生命を介して、例として、1988年に政治犯の虐殺されています。

人権の侵害、イランでは長い歴史的な背景がある。今ではさらに、6月の大統領選挙後に重要になっており、イランによって呼び出されます。デモAGPROは、裁判所によって人権を総称して認識することの基本的な規範に違反して拘束した。実際には、これらの自白が、それらの重さはありませんが、これらの人々の実行予想されるにもかかわらず。

イランの政権は広く、強姦、心理学、拷問、拷問の方法を使用されるなど、被告人のため囚人の抵抗線を突破するの周り薬物や拷問人。イランの人権侵害を大幅に氏のNowak、国連の調査官拷問彼の報告書で、イランの政治犯収容所の虐待拷問の数多くの例が指摘されている文書。

と以外に関しては、イランの司法制度の中立性、Nfodkm氏は事務総長は、国連の即時介入し、イラン当局がこれらの執行の条項を削除する圧力をかけた。氏は事務総長は、我々はイランの司法制度の中立性のない状態で、地域の規制によってその執行の条項を削除することはない。

我々は、イランの市民的および政治的権利のための世界憲章のメンバであるイラン当局の注意を引くことを期待。

そして、それは現在の核問題、イランの人権の現在の災害目立たなくてはならないと思います。

私たちはあなたの自由の戦闘機に対する刑事罰の規定の実施からシステムを防止するため必要なすべての手段を使用する予定です。このため、あなたの組織のイランの状況を制御するために、人権委員会を送信することが期待されます。

はばかりながら

人権高等弁務官にコピーすると、さんナビPillay

------------------------------------------------------------------
Dutch

Aan: De heer Ban Ki Moon,secretaris-generaal van de verenigde naties.

Wij vragen met klem uw aandacht voor de situatie van Iraanse politieke gevangenen,de uitspraken over hun straffen en met name de uitspraken over de executies van vijf politieke gevangenen.Wij willen dat de uitspraken betreffende de executies worden verenietigd.

Onlangs zijn er vijf politieke gevangenen/activisten ter dood veroordeeld.De heer Mohammad Ali Zamani is een van de ter dood veroordeelden.Hij behoort tot een groep van 100 ter dood veroordeelden en was aanwezig in de revolutionaire rechtbank van Teheran.Dit stond in verband met de groene beweging die protesteerden tijdens de verkiezingsdemonstraties van 12 juni 2009.
Hij wordt verdacht aanhanger te zijn van de monarchie en hij werd opgepakt voor de verkiezing in juni en zit sindsdien in de gevangenis.
Andere ter dood veroordeelden zijn:de heer Arash Rahmani Pour,de heer Hamed Rohani Nejad en Davoud Firiche Ardebili.Zij zijn ook aanhangers van de monarchie.de heer Naser Abdol is ter dood veroordeeld wegens zijn lidmaatschap van de Mojaheddin.

Het is het begin van opnieuw politieke executies in Iran.Het islamitische regim heeft deze executies vaker uitgevoerd.nl.de politieke executies in 1989.
wij vragen uw aandacht en ook vragen wij u om alle noodzakelijke middelen in te zetten tegen al deze executieuitspraken en ook om de situatie in de Iraanse gevangenissen te onderzoeken.
Mensenrechtenschendingen hebben een lange geschiedenis in het bestaan van het Iraanse regime.
De mensenrechten zijn geschonden van mensen die het de afgelopen tijd niet eens waren met de verkiezingsuitslag en in die islamitische rechtbanken werden de verdachten gedwongen om te bekennen tegenover zichzelf en ze moesten al die bekentenissen die op papier stondenvoorlezen.De bekentenissen van al die verdachten van wie dus een aantal ter dood is veroordeeld hebben geen enkele legale waarde.
Om de wil van de gevangenen te breken worden ze door het Iraanse regime gemarteld,mishandeld en verkracht.Ook worden aan hen zware psychische medicijnen toegediend door derden.
Er zijn veel bewijzen van mensenrechtenschendingen in Iran.
Wij verwijzen naar het rapport van de vertegenwoordiger van de Verenigde Naties,de heer Novak.Hij stelt dat er zeker sprak is van marteling en mishandeling van gevangenen in Iraanse gevangenissen.
Verwacht niet dat het Iraanse volk de kans krijgt om al deze oneerlijke processen te bestrijden,omdat de sfeer op het Ministerie van Justitie partijdig is.

Geachte Secretaris-Generaal:
Wij verwachten van u dat u de mensenrechtenschending niet uit het oog verliest,dit in het licht van compromissen die gesloten moeten worden inzake de nucleaire gesprekken met Iran.
Wij vragen uw aandacht en uw inzet om alle middelen te gebruiken tegen de executies van de Iraanse vrijheidstrijders.
Wij willen graag dat u een afvaardiging van de Verenigde Naties naar Iran stuurt om te beoordelen hoe het er voor staat met politieke gevangenen in Iran.

Met oprechte groeten,

---------------------------------------------------------------------
Chinese
联合国秘书长潘基文!
发言Astda对他的关注超过了对政治犯的状况,他们的裁决和判决,特别是最近五年执行政治活动家都要求取消付出什么样的判决如下更快的执行。
最近几天 , 伊朗5政治犯被判处死刑。这些死亡的一个,他10月8日发出,穆罕默德阿里是时间。他是在大规模试验的数百名被告之一的伊朗与运动有关的革命法庭 , 以抗议6月12日选举结果 , 出席了会议。虽然阿里扎马尼,谁是英国皇家学会成员是选举和6月之前在监狱中的时间将被逮捕。
被判死刑的其他囚犯:阿拉什拉赫马尼倒,哈米德达乌德达Frychh Myrardbyly精神比赛 , 记在"英国皇家学会的伊朗",并以阿卜杜勒纳赛尔人民圣战者组织收取。
消息表明 , 判刑重新建立对伊朗的政治处决以来,世界政治生活伊斯兰共和国多次看到明显的政治犯Vnmvnh屠杀1367。
时,我们要求立即和必要的措施处理这些判决和监狱的情况做。
人权在伊朗伊斯兰共和国的侵犯有着悠久的历史,在对6月在总选举舞弊的抗议运动的最后阶段是非常危险的。群众审判,标准和所有人权的原则 , 违反了,被告被迫承认和对支配已读报纸的指控说。这名被告的陈述,现在其中一些正在执行,没有任何法律价值。
伊朗政府将及时采取打破酷刑,如使用毒品和精神药物强奸,心理上的折磨,这些囚犯是第三方酷刑。许多伊朗的人权行为的证据可用。对于例如,报告的联合国特别代表,先生"Nvvak"是指在酷刑和虐待在监狱中的待遇几起案件已被记录。此外,在大气层中的类型和伊朗司法部门和义务的最明显的原则 , 公正的听证会上可以预期国家机构单独到达国内法律的方式 , 以防止在执行过程中发出的不公平判决。
秘书长商贸!
我们不指望你发出的严重的人权侵犯伊朗核谈判的阴影被人遗忘。
考虑到您希望我们使用所有必要的工具 , 以防止犯罪自由战士执行 , 并迅速由联合国派出小组 , 以解决政治犯的处境
颁发最佳喜游戏
复制到水兵霹雳女士,联合国人权事务专员
----------------------------------------------------------------------
聯合國秘書長潘基文!
發言 已經超過了他的注意情況的政治犯,他們的裁決和判決,特別是最近五年執行政治活動家都要求取消有償的什麼更快的執行下面的句子。
近日5名政治犯 , 伊朗已被判處死刑。其中的一個死亡,他10月8日發出,穆罕默德阿里是時間。他是一個數百名被告在大規模試驗的德黑蘭革命法庭涉嫌與運動 , 以抗議選舉結果 , 從6月12日出席了會議。雖然阿里紮馬尼,誰的成員皇家學會是一個年6月之前選舉時被捕 , 在獄中會。
其他犯人被判處死刑的有:阿拉什拉赫馬尼倒,哈米德達烏德達Frychh Myrardbyly精神比賽 , 記在"皇家學會的伊朗",並被控以阿卜杜勒納賽爾人民聖戰者組織。
消息表明 , 句子開始時重新建立政治處決伊朗伊斯蘭共和國在世界政治生活一再看到了明顯的Vnmvnh屠殺1367名政治犯。
時,我們要求立即和必要的措施處理這些句子和監獄的情況做。
侵犯人權的行為在伊朗伊斯蘭共和國有著悠久的歷史,反對抗議活動選舉舞弊總值在6月最後一個階段是非常危險的。群眾審判,違反了標準和原則對所有人權,被告被迫承認了指控 , 並決定了在讀的文件說。這名被告的陳述,其中一些目前正在執行的,沒有任何法律價值。
伊朗政府將及時打破囚犯採取酷刑,強姦,心理上的折磨,如使用毒品和精神藥物是第三方酷刑。在許多證據侵犯人權 , 伊朗是可用。對於例如,報告的聯合國特別代表,先生"Nvvak"是指一些案件中 , 酷刑和虐待,在監獄已被記錄。此外,大氣中的類型和伊朗司法部門和公正性最明顯的原則 , 義務聽取該機構的國家能夠獨自到達預期的國內法律的方式 , 防止不公平判決的執行期間 , 發表。
秘書長商貿!
我們不指望你發出的嚴重侵犯人權 , 伊朗核談判的陰影被人遺忘。
考慮到您希望我們使用所有必要的工具 , 以防止執行刑事自由戰士 , 迅速派出由聯合國小組來處理這種情況的政治犯
頒發最佳喜遊戲
複製到水手女士霹靂,專員 , 聯合國人權事務
----------------------------------------------------------------------
Turkish

Birleşmiş Milletler genel sekreteri sayın Ban Ki-moon ;
Irandaki siyasi tutkluların içinde bulundukları hal ve durumlara,çarptırıldıkları cezalara özellikle aralarında beş idam cezasının bulunmasına her zamankinden daha fazla ilgi göstermenizi ve bu cezaların bir an evvel iptalinin sağlamanızı saygılarımızla arz ederiz.
İçinde bulunduğumuz günlerde İranda aralarında Muhammed Reza Ali Zamani ninde bulunduğu beş siyasi mahküm ölüme çarptırılmışlardır.M.R.Zamaninin cezası 8 ekim 2009 tarihli yüzlerce sanığı bulunan bir kitle davasında 12 Haziranda yapılan İran cumhurbaşkanlığı seçimlerindeki şikeye itirazda bulunma suçundan İran İnkilap mahkemesi tarafından belirlenmiştir.Halbuki Iran Kraliyet Derneği üyeliği ile suçlanan Zamani 12 Haziran tarihinden önce tutuklanmış ve o tarihten beri hapiste bulunmaktadır.
İdam cezasına çarptırılan diğer mahkumların isimleri şunlardır: Arash Rahmanipour, Hamed Rohani nejad, Davoud Fariche Mirardabili İran Kraliyet Derneği üyesi olmak ile Naser Abdolhoseini ise İran Halkın Mücahitleri derneği üyesi olmak ittihamı ile.
Mahkemelerin bu şekilde sonuçlanması daha önce İranda defalarca şahit olduğumuz siyasi idamlar ve 1980lerde şahit olduğumuz toplu siyasi idamlara benzer bi dönemin başladığıdığının habercisidir.
Bu infazların gerçekleşmemesi ve hapishane şartlarının insan haklarına uygun duruma getirilmesi için gereğinin tarafınızca en kısa sürede yapılmasını saygılarımızla arz ederiz.
İnsan hakları ihlali İran İslam Cumhuriyetinde yeni bir kavram değildir ve kurulduğu günden beri süre gelmektedir,yanlız geçtiğimiz Haziran ayında cumhurbaşkanlığı seçimlerinden sonra daha tehlikeli bir hal almıştır.
Yüzlerde sanığın aynı anda muhakeme edildiği mahkemelerde birçok insan hakkı ihlali bulunmaktadır.Bu mahkemelerde sanıklar beyanatlarını onlara verilen kağıtlardan okumuş veya onlara dikte edilen sözleri beyan etmişler ve asılsız itiraflara zorlanmışlardır.Aralarında ölüm cezsına çarptırılanlarında bulunduğu bu kişilerin ifadelerinin hiç bir değeri yoktur.
İran İslam Cumhuriyeti tutuklulara hapiste bulundukları sürelerde fiziksel işkence, taciz ve tecavüzde bulunmuştur. Ayrıca psikolojik işkence için pkikolojik ilaçlar ve üçüncü şahıs işkencelsi yöntemlerine başvurmuştur.İnsan hakları ihlalerinin,işkencenin ve kötü muamelelerin varlığını kanıtlayan birçok belge ve şahit bulunmaktadır örneğin Birleşmiş Milletler özel temsilcsi sayın Novvakın raporu.
İran yargı orgalarının bugünkü tutumlarını göz önünde bulunduracakcak olursak ve bu yargı organının yansız ve bağımsız olmadıgınıda dıkkate alırsak İran halkından kendi haklarını bağımsız bir şekilde İran toprakları içinde aramalarını ve bu imfazların durdurulması için yargıya başvurmalarını bekleyemeyiz.
Sizden ricamız İrandaki üst düzeyde insan hakları ihlalinin İran nükleer çalışmaları ve bu bağlamdaki görüşmelerin gölgesinde kalmasına izin vermeyiniz.
Mevcut tüm imkanlarınızı kullanarak İranda özgürlük ve demokrasi için savaşan bu gençlerin infazinı durdurmanızı ve en kısa sürede İrana Birleşmiş Milletler tarafından bir heyetin hapishanelerdeki durumun kontrolü ve hapishane şartların insan haklarına uygun hale getirilmesini sağlamaları için göndermenizi saygılarımla arz ediyorum.

Saygılarla;

Sign this petition