World-Class Education for Arizona: Support School Libraries & Information Technology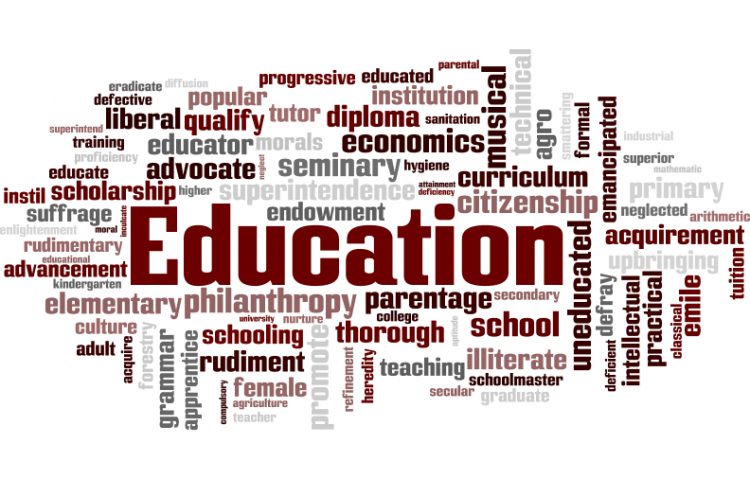 Target:

Arizona Residents

Region:

Website:
Citizens across the state of Arizona are calling on state leaders to ensure that all Arizona elementary and secondary students have full-time access to school libraries and a certified teacher librarian.
It is our hope that Arizona voices can help reverse the trend of serious reductions to our school library programs by calling on our leaders to ensure that teacher librarians, library programs and technology training are no longer at risk. It is our wish that our children and their teachers have full and equal access to the literacy and collaborative opportunities provided by our school libraries and certified teacher librarians. It is our belief that information literacy and the technology training facilitated in our school libraries are crucial to our children, and that the teacher librarian's knowledge of student ability allows them to place "just right books" into the hands of students, fostering a love of reading and life-long learning.
The Arizona Republic published an article this year (3/11/08) which highlights just some of the cuts that have occurred in Arizona:
"Bill Myhr, superintendent of Fountain Hills Unified District, credits librarians with helping teachers and students lift his four schools to "excelling," the state's top rating. Still, he has proposed cutting librarians next year and replacing them with one district librarian.
Next year, eight schools in the Tempe Elementary District are likely to lose full-time librarians. Librarians who are serving 500 students all week this year will serve 900 students part time next year.
Tucson Unified schools must split a shrinking number of staff hours among a librarian, a counselor or another teacher."
Mesa Public Schools, Arizona's largest school district serving 74,000 students, recently announced a decision to eliminate librarians in all of its schools over a three-year period.
The results of numerous studies indicate that Arizona students and teachers would be best served by intact, fully-funded library and technology programs.
The U.S. Commission on Libraries and Information Science summarizes what decades of research have shown in state after state after state:
*Students in schools with good school libraries learn more, get better grades, and score higher on standardized test scores than their peers in schools without libraries.
*School Libraries have an important role in teaching. Certified teacher librarians are working with teachers to change what is possible in the classroom and support learning opportunities with books, computer resources and more.
*School libraries are leading the way for technology use in schools.
*School libraries inspire literacy.
*School libraries need to be staffed by a certified teacher librarian in order to have a positive impact on student academic achievement. (http://www.nclis.gov)
To access an extensive list of research please see http://www.lrs.org/impact.php
Dr. Michael B. Eisenberg, Dean Emeritus and Professor of Library and Information Science at the University of Washington, puts it like this:
"This is the information age. Key basic skills for all students are reading, communicating, information and technology literacy. To quote Bill Gates, 'Computers today are a million times more powerful than 20 years ago. And, it's going to happen again. In 20 years, computers will be a million times more powerful than today.'
What does that mean for our children? What will it mean to live and succeed in such a world? Our children will need to be more than literate – they will need to be fluent in reading, communicating, information processing and technology."
We are encouraged and hopeful that the leaders of Arizona will review the research, consider the issues surrounding school library services, and will do what is necessary to see that school libraries, teacher librarians and information technology receive adequate and sustained funding.
______________________________________________
The authors of this petition have formed a state-wide coalition to advocate for the issues addressed in this petition.
If you would like to join the coalition or are seeking additional information, please visit fundourfuturearizona.org to learn more about ACS-lit The Arizona Coalition for School Libraries & Information Technology as well as to access a plethora of research on the issue.
We, the undersigned, call upon Arizona State Legislators, Governor Napolitano, and the members of the Arizona State Board of Education to ensure that Arizona students have full-time access to school libraries and a certified teacher librarian to provide a competitive education in information technology and literacy.
(Note: If you have problems validating your signature with the provided security code, please email your vote to ann@fundourfuturewashington.org. The security code is designed to stop robot spam and ensure that the signature list is of the highest integrity.)
You can further help this campaign by sponsoring it
The World-Class Education for Arizona: Support School Libraries & Information Technology petition to Arizona Residents was written by Ann Ewbank and is in the category Education at GoPetition.
World-Class Education for Arizona: Support School Libraries & Information Technology