We ask for an investigation to open Allen Vanguard books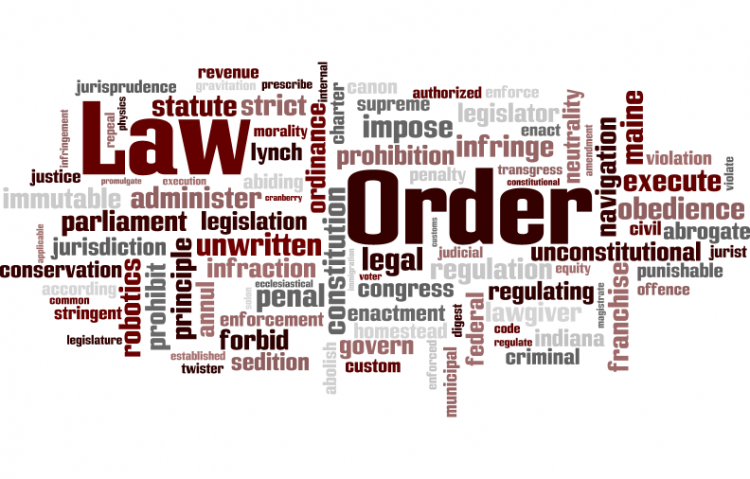 Target:

Justice Minister Rob Nicholson

Region:

Website:
A huge THANK YOU! to everyone who signed this petition and united their voice to ours. What Allen-Vanguard management has done is nothing short of a well organised fraud. We hope that the recipient of this petition will see it fit to intervene and hold Allen-Vanguard Management accountable to show that they are not above the law and that they are not exempt from honourable business conduct.
A large group of Allen-Vanguard shareholders are voicing their concern over the sale and dubious business practices of the company's Management.
On Sept 12 2009 (a Saturday) Allen-Vanguard Management announced that the company was sold to a foreign Firm and that "All shares, options, restricted stock, warrants and other securities in Allen-Vanguard and any related rights will be canceled on closing of the transaction, with no consideration paid to holders."
Many unorthodox facts come to light since then, some are wrong in our opinion. We seek more support to ask Justice Minister Rob Nicholson to order an investigation into this matter to fully vet Upper Management role, actions and intentions prior and during the "Exclusive" sale process.
Allen Vanguard Management over inflated the company's impairment charges by 550 million dollars in less than one year. That amount translates to roughly $4.33 per share.
Allen Vanguard Management in effect dealt away 80% of the company's main assets in less than a year without independent valuation by an unrelated 3rd party.
An independent third party evaluation will price assets, not only on their current value but on future earnings potential as well.
Allen-Vanguard CEO, David Luxton argues that it is in the best interest of the company to allow this transaction to complete based on "expert" asset valuations. He will be discounting shareholders arguments as wanting to see an Allen-Vanguard "Scorched Earth" due to our losses, and disregard our submissions. Yet most of us have resigned ourselves to that possibility.
Our concern now is more important than this loss of funds, we will also lose faith in the fairness and ethics of the public equity markets and never invest in companies who need our trust and funds in order to thrive.
Allen Vanguard Management deal sells the corporation to an American investment firm. They did so by negotiating with a single Party behind closed doors, exclusively without properly announcing various material changes for over 6 months. During this period Allen Vanguard Management were aggressively writing down assets setting this transaction up. Now They claim the deal doesn't cover liabilities, therefore they have canceled the shares "with no consideration paid to holders".
Many of us, small investors, have invested in Allen-Vanguard because we relied on our faith in proper Corporate Governance and press releases claiming that although business was a going concern, sales were being achieved and new clients secured. No statements were ever made that would raised any alarm or concern in our minds.
When a similar deal (the Tailwind financing) fell apart, a press release advised that the company entered into "exclusive negotiations" for a three week period of Due Diligence with another party and that shareholder approval would eventually be sought. Six months later, on a Saturday they issue a press release stating that the deal is done and shares were canceled.
This company has benefited from large sums of Canadian tax payer R&D money to develop its products, and now those assets are essentially being given away to a Foreign firm at a fraction of their true value. Should CFO Peter Allen's numbers be accepted 'as-is', Canadian Taxpayers would get cheated out of potential millions in taxes in a private sale to a US buyer.
Furthermore, the official document of the transaction was heavily redacted before being posted on SEDAR. Many details of the deal are omitted and Schedule A is completely missing.
Peter Allen EDC's former CFO, was hired by Allen-Vanguard less than one week after signing an "arduous financing deal" with RBC. Peter Allen asked EDC for new financing only AFTER the foreign investor needed acquisition funds.
Claims that the foreign investor is putting up capital can't be verified, as it seems that between EDC and the rest of the lenders – no new capital is required (unless the foreign investor signing the EDC loan is considered as "capital"). Such a company with valuable assets and potential future earnings should not be sold to a US buyer when the buyer doesn't even put $1.00 cash into the deal and no consideration is paid to holders.
The deal also contains a "Back-door" permitting Allen-Vanguard to Buy-back the US investor within a 12-18 months at cost plus a small premium. So everything will go back to "normal" except that the company (if no new IPOs are offered) will be private and shareholders would have lost their investment.
Allen-Vanguard Management is seeking to bypass bankruptcy laws to avoid proper public disclosure. Such disclosure will reveal, among other things, the severe lack of Due Diligence that led to the inappropriate valuations and the acquisition of a competitor firm Med-Eng, which is one of the main reason why the Company's finances were over stretched. David Luxton received significant bonus compensation for consummating the purchase of Med-Eng. A lawsuit currently hinges on this particular transaction.
If the court approves this sale as an alternative to avoid the public process of a bankruptcy, it will establish a precedent that many more public company Managers will follow. Honest shareholders will lose their investment money with nothing in return.
This practice will undermine small investor's confidence in the equity market and the capacity of the regulatory agencies to act on their behalf.
We ask for an investigation to open Allen Vanguard books. We have solid reason to believe that an external audit will in no way validate the CFO's Peter Allen numbers.
The We ask for an investigation to open Allen Vanguard books petition to Justice Minister Rob Nicholson was written by Sam Ben and is in the category Law & Order at GoPetition.
We ask for an investigation to open Allen Vanguard books