Wake Up Mattel - Disney-Pixar Cars Collectors Protest Availability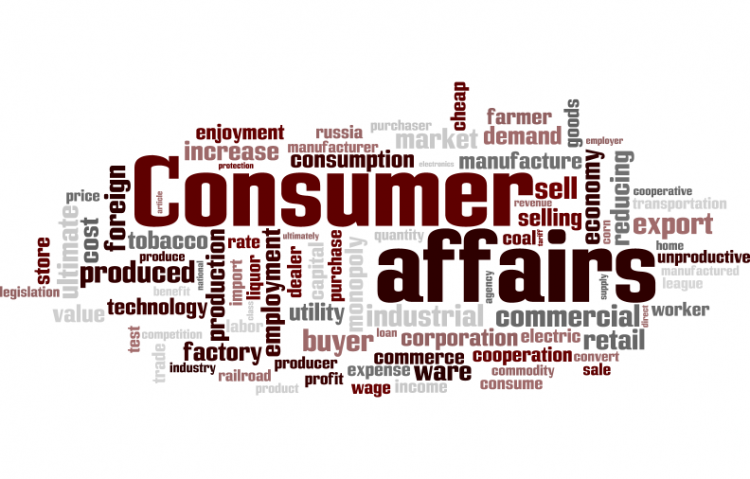 Target:

Mattel Inc.; Walt Disney Studios Attn: PR/Branding; Pixar Animation Studios

Region:

Website:
We are collectors of Disney Pixar die cast 1.55 scale toy cars ("1:55 die cast"), manufactured under a master license by Mattel. As collectors, we are not regarded as valued customers, who have spent considerable amounts of money on these products.
We collect for our children and also as fans of the film. We are very frustrated that the situation regarding the retailing of these items is currently farcical.
Many issues have arisen from lack of availability. Noticeable problems began in early 2008, particularly internationally, but eventually in the US market too by mid spring 2008.
The main problem lies in Mattel's casing policy. Mattel makes 1:55 die cast, puts them in cases and ships them all over the world, initially to America. Cars seem to be shipped in cases of 18, however rumours suggest there are also occasional cases of 30.
In 2006, when merchandise first hit retail under the guise 'First Wave' ("FW"), it was done well, with supply evidently meeting demand. In 2007, Mattel created a slightly different line called 'Supercharged' ("SC") which was essentially the same Cars released as FW plus some new Cars. Again, supply seemed to meet demand and things went well.
In late 2007, the third line 'World of Cars' ("WOC") was launched. We believe this line was created out of greed, because Mattel became aware that collectors were buying card variants (i.e. Lightning McQueen bought 3 times – 3 different card backings), thus ignoring current/new collectors. Collectors of all card variations were by far the MINORITY of buyers.
After buying SC and FW releases, collectors had already bought 30 different die cast vehicles, so they needed new models. The first few cases of WOC contained very few new releases, with the ratio of old (already available in SC and FW lines) vs. new being 16 – 2 and 14 – 4. SC and FW Cars sat on pegs collecting dust (creating the term "peg warmers"), with the few new releases being snapped up by shoppers and SHOP WORKERS virtually instantly upon store arrival. Many collectors felt that buying the entire WOC range was over obsessive and unnecessary.
Retailers continued being flooded with stock they couldn't sell mixed with few new cars, and by spring 2008, retail slowed to a stand still. Collectors felt there was little chance of being able to buy the item wanted from a shop shelf. Retail shelves were full, but not with what people wanted. For example, a retailer would have had to buy 800 1:55 die cast to be able to put 20 of the new release cars such as 'Pit crew Fillmore' on the shelf, to properly meet the demand. An estimated 60 – 70% of the 800 (500 – 550) would prove to be snail paced sellers.
After the high sales figures realised by the SC cases, you can appreciate why retailers scratched their heads about the sudden dip in sales. Collectors knew it was casing, but still the cases continued to be shipped in the same way, right into July. Collectors phoned complaints to Mattel about finding nothing but 30 of that Car, 16 of this, 24 of another, and nothing new, but it did not effect any changes.
eBay became an alternative to retail for collectors since the 1:55 die cast merchandise was released. It tended to serve as a good platform for 1:55 die cast items that are more difficult to find at retail en mass. However, in spring 2008, eBay went into an inflation frenzy in regard to 1:55 die cast.
Sellers who bought cases direct would sell new release cars at up to 10 times their R.R.P, because they were rare in stores. Stores stopped ordering cases because they had old SC and FW stock that wouldn't sell, and because they would end up with more of that same stock.
Collectors were truly left in a world of limbo for 3 – 6 months in America, but Internationally it was 6 – 8, with no one certain if the line was about to end or if new cars would ever appear in retail outlets. Most collectors grudgingly overpaid in fear.
Many collectors drive long distances to various stores in search of cars, get disappointed by leaving empty handed, and end up financially worse off due to fuel costs. However, it is the time spent collecting that has people angry. In 2008, too much personal time has been wasted continuing the collection, which nobody complained about before the WOC casing issues.
The Motor Speedway of the South ("MSOS") set was a discriminatory product sold by Mattel on their Hot Wheels site. It was only available to buyers with a US credit card and mailing address. International buyers could NOT buy it. It sold out in hours and almost immediately appeared on eBay. Disgustingly, the MSOS sets eventually climbed to $1500 – 4 and a half times its original online price. Non US buyers never had a fair chance of purchasing this, but Mattel has never addressed this issue. Given that international collectors spend more on their collections than Americans, this was a real insult, and many if not all, were offended by the sale.
Mattel:
- Change the casing policy regarding Disney Pixar die cast 1.55 cars. The product line was initially marketed to children, so it should not be exploitive.
- Improve the international retailing situation. Starting late 2007, it became 6 months behind the USA. International buyers also pay 2 – 5 times more than US buyers. They should not be rewarded for loyalty with price gouging.
- Make the manufacturing and distribution teams work to ensure collectors do not have to overpay to continue collecting and also to reduce the current distribution time.
- Improve communications with customers. Customer Service reps should be knowledgeable with the product or direct customers to someone who is. An email address and/or comments forum would be very helpful. Your attempt at setting up an online retail system, Mattycollectorclub.com, was highly criticized by collectors as an inconsistent online purchasing system that fails to offer shipping insurance, even at an extra cost. It also has only offered one product for sale, so it serves no purpose.
Please put toys back in the hands of children – where they belong.
Collectors:
Join Facebook Protest Group - "We want Disney-Pixar Cars - Mattel, Why Doesn't Your Supply Meet The Demand?" http://www.new.facebook.com/group.php?gid=12789652266&ref=ts
Voice your opinion - Mattel needs to know what the public really wants.
You can further help this campaign by sponsoring it
The Wake Up Mattel - Disney-Pixar Cars Collectors Protest Availability petition to Mattel Inc.; Walt Disney Studios Attn: PR/Branding; Pixar Animation Studios was written by Tanya Hinson and is in the category Consumer Affairs at GoPetition.
Wake Up Mattel - Disney-Pixar Cars Collectors Protest Availability