Void The Haitian Election!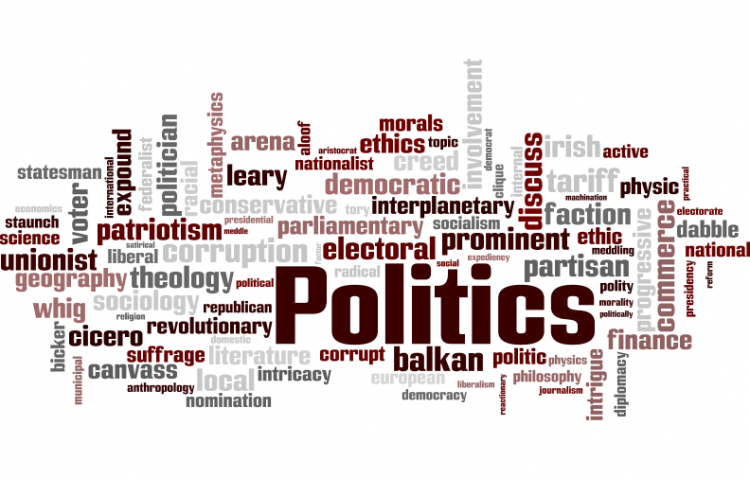 Target:

MINUSTHA - OAS - CEP - Haitian Government - All candidates, all concerned parties.

Region:

Website:
Thanks to everyone who signed and supported this campaign...
However, at this point we believe that it is best for Haiti's stability that we support the run off and move on...
We understand that this run off won't resolve everything and more crisis are ahead, but it is a right step towards Democracy and stability in Haiti...
We simply need to be more proactive and working towards Haiti true sovereignty and the emergence of a new political class, which are the main answers to repeated electoral crisis and more!
We need to get further involve and think long term!
This is a fight worth a lifetime!
Thank you all!
MG
It's obvious that the elections on Sunday November 28th, 2010 were not intended to allow the Haitian population to freely choose their leaders. Many cases of stuffed ballots in several "bureaux de vote" and irregularities - such as denial of right to vote in over 500 locations - due to negligence.
We affirm that the 12 candidates, who signed a Petition requesting the annulment of these elections on that Sunday day afternoon hours prior to the end of the voting process, were sincere and did so in order to avoid a catastrophic aftermath. The fact that more candidates joined them later on that day to reach the number of 15 candidates, while the race has 19 (minus 1, Axan Abellard, who opted out but still present on the ballots), is significantly serious.
All independent observers from the international community also agreed that the process was a total flop. In addition to the observers' comments, the UN General Secretary admitted that the irregularities now appear to be even more disastrous.
Indubitable, The UN, the OAS (or OEA), the prevailing government, the CEP and others would like to do whatever is in their power to swiftly validate the process because of the monetary expenses poured out for the elections. We are certain that some of the front runners might be willing to switch side or disregard their previous signed petition on Sunday for several reasons including and not limited to pressures and illusive word of honor or as long as there is reciprocated confirmation that suits their immediate priorities.
However, we the people and true patriots of Haiti and knowing what usually comes next after such controversy and or practice of corruption, we strongly believe that the irregularities and all the setbacks during election day, Sunday, November 28, 2010, did the following, which cannot be reversed:
1. Poll locations where stuffed with ballots prior to balloters voting.
2. While the CEP is working under the government's supervision and is responsible, with the help of the Minusta, to administer the process and make certain the elections are transparent and democratic, we do believe that the candidates position are highly important too. As a result, we are trusting their judgment and we are upholding their advice saying that the elections need to be annulled immediately.
3. Many constituents were prohibited from voting at poll stations for the simple fact that they were not going to vote for a candidate who is part of "Inite". Voters were sent to other polling stations where they were not registered and were denied of their right to vote through illegal means. Of course, the CEP members rejected most of the evidences and accusations and stated that everything went well except for some minor issues. As a result, the CEP ordered the people via a press conference to continue to go to the polls to vote. Undoubtedly, we know that this simple message did not resonate well enough nor helped the people to change their mind knowing that the confusion and the riots were very disturbing both in Haiti and abroad.
4. It is also evident that the initial twelve candidates who rallied by mid-day pronounced that the elections were fraudulous based on actions witnessed. They advised the citizens to report the chaos and turbulence.
5. Dozen of families have lost family members, about three reported, on Sunday because they were too zealous about their vision of democracy and supported the candidate of their choice. So, as true patriots, we must also honor those individuals, often qualified as nobody, by doing a better job so they don't die in vain!
6. Thousands and thousands of voting sheets were discarded and unaccounted for.
These circumstances and other related cases of incidents to the matter at hand can be easily verified through the media, national and international observers, and all published articles.
AN NOU ANILE ELEKSYON YO POU TRASE YON EKZANP SOU TOUT GWOUP AK MOUN KI VLE KONTINYE PRATIK KORIPSYON AN AYITI!
We believe for the sake of democracy, transparency, honesty and respect for all Haitians residing in and abroad Haiti that this election MUST be annulled and be provided with a new CEP team with a new election date in order for the citizens of Haiti to have a chance at democracy.
The majority of the candidates want it, the population wants it, and it is obvious that the independent observers see the need for that to take place for a better Haiti. It is time to break the cycle of corruption and encourage all Haitians to believe in change and hope for a better country by doing things differently. "Business as usual" should not be our motto, especially after the people of Haiti have going through a devastating earthquake where we lost over 300,000 thousand citizens, and going through a cholera epidemic.
If the request is not honored, we are going to face another crisis that will certainly create insecurity for everyone without exception!
Anile Eleksyon yo kapab voye yon gwo mesaj transparans epi divos total avèk pratik ansien yo!
The Void The Haitian Election! petition to MINUSTHA - OAS - CEP - Haitian Government - All candidates, all concerned parties. was written by Moise Garcon and is in the category Politics at GoPetition.
Void The Haitian Election!