Tuntutan (NGO) Melaka Sempena PRK Merlimau 2011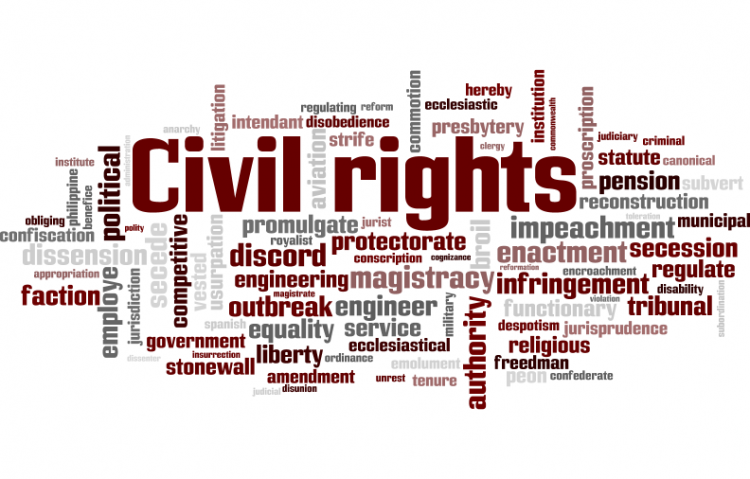 Target:

Semua Calon PRK Merlimau 2011

Region:
" Merentasi parti politik, Mengambil berat terhadap isu negara, Memberi layanan yang adil kepada pendidikan bahasa ibunda, Mengembalikan hak kerakyatan mendiang Lim Lian Geok "
1. Memberi layanan yang adil dan saksama kepada Sekolah Kebangsaan (SK), Sekolah Jenis Kebangsaan (SJK) dan Sekolah Agama Rakyat (SAR), memansuhkan serta-merta polisi yang bersifat diskriminasi yang membezakan sekolah subsidi separuh dan subsidi penuh dengan tindakan-tindakan konkrit termasuk menubuhkan SJK dan SAR mengikut keperluann rakyat, memindahkan guru-guru SJK yang tidak memahami dwi-bahasa, melatih guru-guru yang mencukupi serta membiayai penuh perbelanjaan elektrik dan air sekolah.
2. Menuntut kerajaan negeri menggubal Enakmen Bantuan Pendidikan Rakyat dengan kadar 1:1 menetapkan kerajaan negeri memberi bantuan RM1000 kepada setiap pelajar Sekolah Menengah Persendirian Cina (SMPC) dan Sekolah Menengah Islam/ Sekolah Menengah Agama Rakyat (SMAR) yang dibiayai penuh oleh masyarakat, mengiktiraf sijil peperiksaan SMPC dan membenarkan pemegang sijilnya untuk memohon kemasukan IPTA serta sebagai kakitangan awam.
3. Menuntut kerajaan memberi peruntukan kepada 5 buah Sekolah Menengah Jenis Kebangsaan (SMJK) untuk memperbaiki kemudahan asas pengajaran dan seterusnya menunaikan pelbagai janji kerajaan semasa pertukaran aliran sekolah berkenaan dan terus menghulurkan sumbangan pembangunan yang mencukupi.
4. Mengembalikan hak kerakyatan mendiang Lim Lian Geok dan mengiktirafkan beliau sebagai Patriot Negara
Alasan : Oleh kerana mendiang Lim Lian Geok (LLG) terlibat dalam pembantahan dan penolakan pertukaran aliran Sekolah Menengah Cina, kerakyatan beliau telah dilucutkan pada tahun 1961 kononnya atas dakwaan beliau sengaja memutar-belitkan dasar pendidikan negara dan menghasut rakyat benci akan DYMM Yang Dipertuan Agong serta kerajaan persekutuan sehingga mengakitbatkan permusuhan antara kaum. Namun hakikatnya sebelum kemerdekaan, mendiang LLG merupakan pemimpin pertama yang menyeru masyarakat Cina bersetia dan menjadikan Malaya sebagai tanahair dan memohon kewarganegaraan. Malah, beliau sering memupuk perpaduan kaum dan pernah mewartakan perutusan sempena Hari Raya Aidilfitri pada tahun 1956 di Utusan Melayu agar rakyat Malaysia dapat mendukung gagasan "Hidup Berbilang, Makmur Bersama" dengan melayani semua kaum sebagai anggota sekeluarga.
Atas dasar pendidikan bahasa ibunda prinsip asas hak asasi manusia dan penegasan bahawa sumber pendidikan perlu dibahagikan sama rata kepada semua aliran sekolah, kami selaku badan-badan bukan kerajaan (NGO) Melaka ingin mengemukakan tuntutan rakyat ini kepada parti-parti politik yang menyertai PRK Merlimau 2011 agar ia diterapkan sebagai polisi parti dan dilaksanakan secara menyeluruh di setiap lapisan kerajaan negeri dan persekutuan.
You can further help this campaign by sponsoring it
The Tuntutan (NGO) Melaka Sempena PRK Merlimau 2011 petition to Semua Calon PRK Merlimau 2011 was written by Malacca Chinese Education Progressive Association and is in the category Civil Rights at GoPetition.
Tuntutan (NGO) Melaka Sempena PRK Merlimau 2011