Termination of Hillary R. Clinton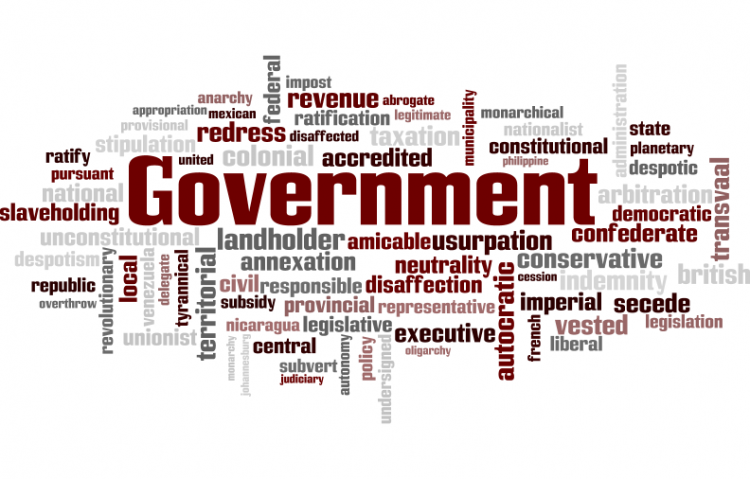 Target:

United States Congress,United States Senate

Region:
On the date of 9-11-2012 a known group called Ansar al-Sharia attacked the United States Consulate in Benghazi Libya resulting in the deaths of four Americans.
The State Department has known for sometime that the Consulate was in harms way, but failed to protect the members of the state department. Even with the knowledge that the above group Ansar al-Sharia that has ties with Al-Qaeda was in the area.
On the date of 9-11-2012,a massing of protestors were outside the consulate,which was innocent in itself,with the protestors not knowing that the group Ansar al-Sharia had other plans. The premeditated attack on the sovereignty of the United States is an act of war,and yet nothing was done and to this date its still under investigation. The NAS in Sicily was less than an hour away. There are QRF (Quick Response Forces) that were less than an hour away. Never in our history have we had a foreign mission attacked and WE DID NOTHING.
Benghazi Time-line
:30 p.m. Eastern Daylight Time (8:30 p.m. Benghazi time): U.S. Ambassador to Libya Chris Stevens steps outside the consulate to say goodbye to a Turkish diplomat. There are no protesters at this time. ("Everything is calm at 8:30," a State Department official would later say at an Oct. 9 background briefing for reporters. "There's nothing unusual. There has been nothing unusual during the day at all outside.")
3 p.m.: Ambassador Stevens retires to his bedroom for the evening. (See Oct. 9 briefing.)
Approximately 3:40 p.m. A security agent at the Benghazi compound hears "loud noises" coming from the front gate and "gunfire and an explosion." A senior State Department official at the Oct. 9 briefing says that "the camera on the main gate reveals a large number of people – a large number of men, armed men, flowing into the compound."
About 4 p.m.: This is the approximate time of attack that was given to reporters at a Sept. 12 State Department background briefing. An administration official identified only as "senior administration official one" provides an official timeline of events at the consulate, but only from the time of the attack — not prior to the attack. The official says, "The compound where our office is in Benghazi began taking fire from unidentified Libyan extremists." (Six of the next seven entries in this timeline — through 8:30 p.m. EDT — all come from the Sept. 12 briefing. The exception being the 6:07 p.m. entry, which comes from Reuters.)
About 4:15 p.m.: "The attackers gained access to the compound and began firing into the main building, setting it on fire. The Libyan guard force and our mission security personnel responded. At that time, there were three people inside the building: Ambassador Stevens, one of our regional security officers, and Information Management Officer Sean Smith."
Between 4:15 p.m.-4:45 p.m.: Sean Smith is found dead. About 4:45 p.m.: "U.S. security personnel assigned to the mission annex tried to regain the main building, but that group also took heavy fire and had to return to the mission annex."
About 5:20 p.m.: "U.S. and Libyan security personnel … regain the main building and they were able to secure it."
Around 6 p.m.: "The mission annex then came under fire itself at around 6 o'clock in the evening our time, and that continued for about two hours. It was during that time that two additional U.S. personnel were killed and two more were wounded during that ongoing attack."
6:07 p.m.: The State Department's Operations Center sends an email to the White House, Pentagon, FBI and other government agencies that said Ansar al-Sharia has claimed credit for the attack on its Facebook and Twitter accounts. (The existence of the email was not disclosed until Reuters reported it on Oct. 24.)
About 8:30 p.m.: "Libyan security forces were able to assist us in regaining control of the situation. At some point in all of this – and frankly, we do not know when – we believe that Ambassador Stevens got out of the building and was taken to a hospital in Benghazi. We do not have any information what his condition was at that time. His body was later returned to U.S. personnel at the Benghazi airport."
About 10:00 p.m.: Secretary of State Hillary Clinton issues a statement confirming that one State official was killed in an attack on the U.S. consulate in Benghazi. Her statement, which MSNBC posted at 10:32 p.m., made reference to the anti-Muslim video.
http://factcheck.org/2012/10/benghazi-timeline/
We the people of the United States demand that Secretary Hillary R. Clinton step down from her position, due to the failure of adequate protection for the employees in Libya Benghazi.
You can further help this campaign by sponsoring it
The Termination of Hillary R. Clinton petition to United States Congress,United States Senate was written by Mr. Dennis Metcalfe and is in the category Government at GoPetition.
Termination of Hillary R. Clinton