Support HD Woodson Through Fair Funding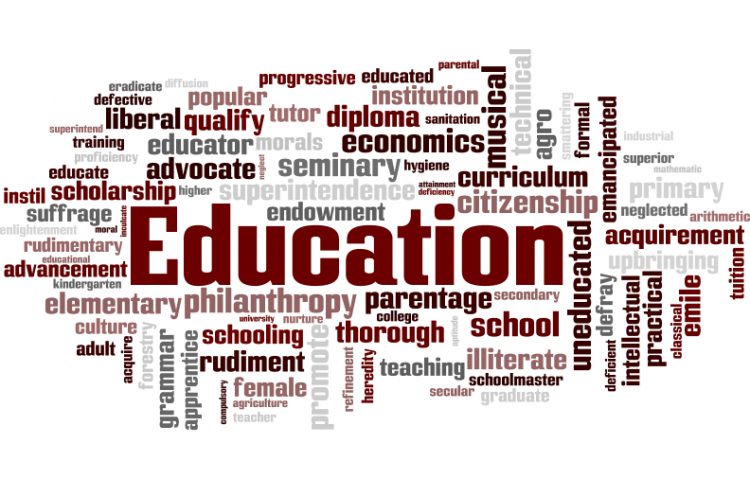 Target:

DC City Council, DC Mayor, Deputy Mayor for Education, Chancellor of DCPS

Region:
The Ward 7 Education Council is going to launch the petition under their banner.
Thank you so much for your support and please make sure to keep you eyes open for the update to come out this afternoon.
HD Woodson has an opportunity to continue building on its Science, Technology, Engineering and Math (STEM) programming and career offerings by working with the National Academies Foundation (NAF) in a brand new Engineering and Media Specialist Academies in the upcoming 2016-2017 school year. If properly funded, HD Woodson students will take a set curriculum of specialized classes that provide them with the opportunity to earn nationally recognized certifications in those fields.
HD Woodson has a jump in projected enrollment and increase in the number of students considered "At Risk." This has resulted in $961k in "At-Risk" funds*. Despite the overall increase in funds, HD Woodson is being forced to cut in to our core programming for the additional teachers required to teach the specialized courses because DCPS Central Office has required that a large percentage of the at-risk money be spent on two NAF Academy directors and 2 coordinators that are costing the school $450,000**. Coordinators and Directors do not teach the specialized courses required for the Academy and do not primarily serve our most vulnerable students. This money was not an extra gift of support. We want to keep our $450,000 to spend on reading specialists, core teachers, and support staff for our students.
DCPS central office had previously committed to support the program by paying for the coordinators for at least 1 year, as is being done for Anacostia SHS*** and their NAF Academy that was also launched this year, and was done for Ballou SHS**** and the launch of their NAF Academy last year. By having DCPS Central Office pay the $450k for the NAF Directors and Coordinators, HD Woodson can provide the needed services (like reading specialists) for our most at-risk students and hire the specialized teachers who can best offer Engineering and Media Specialist courses that are promised by the NAF Academy.
* HD Woodson DCPS Released FY17 Initial School Budget Allocation. http://www.dcpsdatacenter.com/assets/docs/pdfs/fy17initialallocation_Woodson,%20H.D.%20HS.pdf
** For more information on At-Risk funds see DC Fiscal Policy Institute's Article "Are DCPS Low-Income Schools Shortchanged When It Comes to Supplemental Resources for "At-Risk" Students?" http://www.dcfpi.org/are-dcps-low-income-schools-shortchanged-when-it-comes-to-supplemental-resources-for-at-risk-students
*** Anacostia SHS Released FY17 Initial School Budget Allocation. http://www.dcpsdatacenter.com/assets/docs/pdfs/fy17initialallocation_Anacostia%20HS.pdf
**** Ballou SHS Released FY16 Initial School Budget Allocation. http://dcps.dc.gov/sites/default/files/dc/sites/dcps/publication/attachments/DCPS-BALLOU-Allocation-FY16.pdf
We, the undersigned, call on the DC City Council, Mayor, Deputy Mayor for Education and Chancellor to support HD Woodson getting a fair chance to launch our NAF Academies by paying for the Directors and Coordinators centrally.
This will free $450,000 in At-Risk money to be spent directly on student-level resources and supports for our neediest students.
Support HD Woodson Through Fair Funding