Support Creative Industries; Foster a busy Newcastle CBD; Allow Temporary Chalk Stencils for a Public Art Walk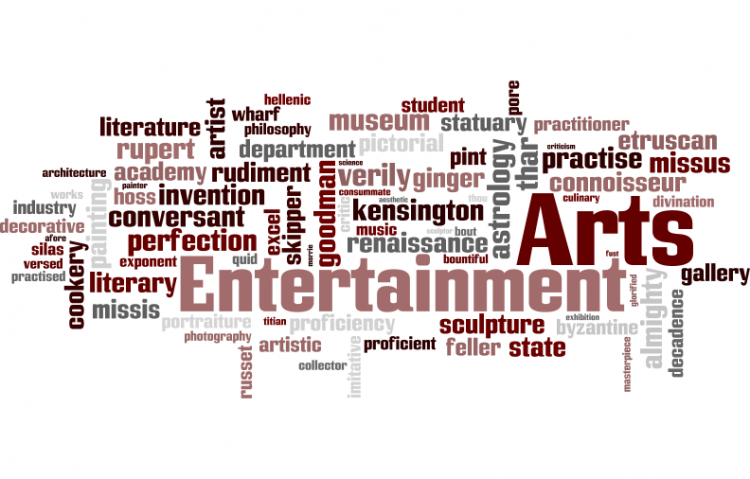 Target:

Newcastle City Council

Region:

Website:
I recently attended an art walk through The Rocks heritage precinct and noticed the use of chalk stencils, as temporary signage for pop-up art projects.
I think this style of promotion would work well for the Newcastle CBD to promote an increase in foot traffic, in areas that are hidden within the Hunter Street Mall.
I would like to create a temporary 'path' of chalk stencil logos that will attract attention and increase foot traffic in streets that are not being visited often.
The Newcastle CBD has many rotten and decaying properties, and a result of this, is a lack of interest to visit the Newcastle CBD.
I aim to create a public street art walk and would like to promote the artworks that are 'hidden' from regular walkways with temporary chalk stencils.
The aim is for people to 'hop' between the artworks in Hunter Street mall, following the chalk stencils, like a child on an Easter egg hunt. Sounds fun, right?
Temporary chalk signage is a type of promotion that could assist in generating customers to these spaces and surrounding business'.
There are environmentally safe options, water based, chalk aerosols that will last up to 30 days.
After approaching Newcastle City Council on advice for how to legitimately install such temporary promotional material, I was met with little support and no vision for support, in the future.
Please see the below quotations:
"Thanks for your enquiry concerning information and advice relating to temporary chalk stencilling advertising to be erected /installed on footpaths for events and public artworks within the Newcastle Local Government Area.
I am able to assist you with your enquiry and provide the following information:
· Any form of advertising, whether temporary or permanent, on either public or private property, is required to comply with Environmental Planning & Assessment Act 1979. Council regards the installation or erection of advertising materials as development activity and anyone considering undertaking this activity is required to submit a Development Application with Council. If the activity is undertaken without an approved development application, an offence is committed under Section 76A (1).
· The fine for installing or erecting advertising materials without development consent is $1500 for an individual and $3000 for a company.
· Council has also experienced once this type of advertising is installed, the installer makes no effort to remove it and the responsibility falls back on Council to do this. There are obviously costs to rate payers for this to occur and Council resources are diverted away from other activities to remove the advertising.
· Council is also of the view that if the chalk / talc is affected by rain and it makes its way into the storm water system which runs into the harbour, there is the potential for a pollution incident to occur.
· Council recently investigated a matter where a Sydney based advertising company installed numerous chalk based stencils on footpaths in the Newcastle CBD without development consent. Council received a number of complaints from business owners. The chalk stencilling was not easy to remove despite efforts by Council's graffiti team. The company involved was fined $3,000 and had to return to Newcastle and under Council supervision, remove the stencilling.
· In summary, if you want to install or erect chalk based advertising stencils on footpaths within the Newcastle Local Government Area, you must submit a development application. If the advertising is installed or erected without an approved development application, you would commit an offence under the Environmental Planning & Assessment Act 1979, the matter would be investigated and you could be liable to a fine."
I asked Council for the costs and procedures of submitting a Development Application for footpaths and received this reply:
"In response to your other questions regarding a Development Application, I conferred with my manager & was advised when submitting a development application, the consent of the owner of the land, whether public or private, is required as part of the application. As Council is the owner of the land (footpaths in streets within the CBD and Hunter Street Mall), it is not envisaged permission to conduct the activity you want to conduct would be granted."
We, the undersigned, call on Newcastle City Council to envisage a brighter and busier Newcastle CBD, by embracing (and supporting) Development Applications with Council from local business, art and community projects, allowing consent for development of temporary (environmentally-friendly) signage to promote a creative path for foot traffic.
We ask Newcastle City Council to allow permission for Simone Sheridan to conduct activities such as temporary signage with chalk stencils.
We call on Newcastle City Council to not dismiss local community members and small business owners due to the mistakes of another (Non-Newcastle based company).
You can further help this campaign by sponsoring it
The Support Creative Industries; Foster a busy Newcastle CBD; Allow Temporary Chalk Stencils for a Public Art Walk petition to Newcastle City Council was written by Simone Sheridan and is in the category Arts & Entertainment at GoPetition.
Support Creative Industries; Foster a busy Newcastle CBD; Allow Temporary Chalk Stencils for a Public Art Walk