Stomp Out the 70% Euthanasia Rate at the Hendricks County Animal Control Shelter (Danville, Indiana)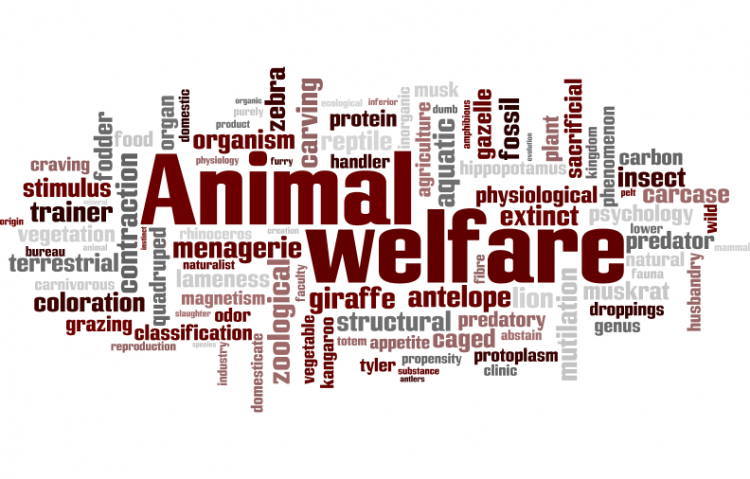 Target:

Hendricks County Commissioners 355 S Washington Street#204 Danville, In 46122

Region:
Thank you for all the caring people who took the time to care about the Hendricks County Animals. I will submit all the signed names and comments to the commssioner's. Thanks again, We could not have got done , what we have with out your support. Jenny Jones
Stomp Out the 70% Euthanasia Rate at the Hendricks County Animal Control Shelter!! (Danville, IN)
Hello,
I grew up in Hendricks County, Indiana and attended Plainfield High School. A few of my classmates, along with other animal lovers, want to thank you in advance for reading what our Petition is all about! If you are reading this, you are more than likely an animal lover.
We've all heard that one person can make a difference. Well, imagine if all of us could work together, by signing this petition, to make a huge difference at this shelter to save thousands of animal's lives!
You may have seen some recent controversy in the news about the Hendricks County Animal Control Shelter. I've been working with a couple organizations (Allies for All Animals & The Hendricks County Humane Society) for the last 6 months trying to make a real difference for the animals in Hendricks County.
The 2011 Shelter Report received from the Hendricks County Commissioners show an unusually high euthanasia rate of 70%!! That is completely unacceptable!
Chief Animal Control Officer Mary Ann Lewis has run the county shelter for the past 21 years. She admitted on Channel 6 News to an 82% euthanasia rate (which includes owner requested euthanasia, as well)! In my opinion that is 21 years too long for the same Animal Control Chief to euthanize thousands of animals in Hendricks County!! It is time for this to stop! It is time for a change!
This shelter has one of the highest euthanasia rates in the state of Indiana! This is embarrassing for the taxpaying citizens of Hendricks County!
The shelter is currently only open 10-4pm M-F, and they are only open on the 1st and 3rd Saturdays for very short hours. These hours are not convenient to the working citizens of Hendricks County! It does not give the adoptable animals a chance to find their forever home!
At the present time, the dogs are not allowed to be walked or even go outside! They are not allowed to be taken out of the shelter to adoption events. The cats are not allowed to touch the floor in the facility. The facility currently does not have a quarantine area for the cats. The intake room is being used for the dogs. And worst of all, the kennels are hosed down and cleaned WITH the animals in them! Those are all completely unacceptable practices in this new age of animal welfare!
The Shelter recently started a Volunteer Program, but the volunteer handbook that states you must do volunteer activities such as yard maintenance or sitting at tables with pictures of the adoptable animals for a massive150 hours before you could ever touch a animal at the shelter!! Most shelters allow volunteers to work with the animals almost immediately after a few hours of training. Certainly not 150 hours! Clearly this shelter does not want outsiders in their building.
Our tax dollars pay for the employee's salaries, the building, and the utilities in this county-run facility. So what we want our county shelter to be should matter to the County Commissioners who are responsible for running the shelter.
We have presented a proposal for a Shelter Director to take over the daily duties of the shelter. This would include finding homes for the adoptable animals, calling rescue groups, setting up foster homes, and forming a much-needed, more reasonable volunteer program.
The shelter currently has an "Animal Control Chief" that runs the facility. And she runs the shelter with an "animal control" mentality only. That is to protect the citizens from "vicious, attack" animals. When in fact, very few of these animals are vicious. They have only been displaced from their homes through no fault of their own. Yet they are treated like inmates!
We believe the Chief Animal Control Officer can work out of the Sheriffs office, or out of a van. This is the way Hamilton County handles it. Their Animal Control Officers do not have anything to do with the running of the shelter, nor are they housed at the facility. They simply pick up strays and drop them at the shelter.
A new Shelter Director would check for microchips on strays, look for owners of lost pets, contact rescue groups, organize foster families, use the Canine Express (a train which takes animals to shelters who presently don't have a lot of adoptable animals), advertise the adoptable animals to increase awareness (Hendricks County Flyer, PetFinder.com and all available online adoption sites), be in charge of a volunteer program, hold fundraising events to raise money for vaccinations and medical supplies, and take animals out to adoption events. The Shelter Director would be responsible for making sure the animals are socialized, evaluated, groomed, vetted, with the help from volunteers.
Problems with the Shelter have been a news item on rtv6, Indiana News. See:
http://www.theindychannel.com/news/31156055/detail.html
I will try to post my letter here from the director Mary Ann Lewis, and the assistant to commissioners, Mike Graham "firing" me from my 10 plus hours a week, volunteer position posting all the animals on line, and caring too much about the animals welfare I received recently. I asked too many questions for them... hmm Jenny
In conclusion, the points for this petition are:
1. We want a community-friendly, animal-centered Shelter Director hired to take care of all aspects of the shelter and adopting out animals to make sure that our euthanasia rates go DOWN and our adoption rates go UP!
2. The shelter should be open EVERY Saturday 11-3 to be convenient for the working public.
3. Weekday hours should be 11-6 Mon, Tues, Thurs and Friday to be convenient for the working public. (The shelter would need to close on Wednesday in order to add the additional hours without increasing the budget. This is what all other shelters do so they can be open on Saturdays.)
4. The dogs should be allowed to be walked outside the facility by both staff and volunteers.
5. The cats should be allowed to get out of their cages and play on the floor of the facility with toys provided. All cats should be tested for Leukemia and Fip virus at intake to keep them separate from the other cats, but all will be put up for adoption.
6. All animals need to be vaccinated and taken to adoption events, posted online on as many adoption sites as possible, and rescue groups should be called, foster families utilized, in order to increase their chances of finding their forever homes and making it out of the shelter alive.
This is a good start. We will no longer be attending the monthly meetings with the Hendricks County Animal Control Advisory Group, since we feel we aren't getting any where with them .We are now asking for a task force directly with the commsioners. If you'd like to get involved more to help us , or writing to any of the Commissioners, please email me at Go Petition.
Thanks you in advance for helping to save the lives of countless animals!
Please help us, to help the animals by reposting and sharing our petition.
Please check out the animals currently for adoption on petifinder.com.
Sincerely,
Jenny Hamblen Seneff Jones
PHS Class of 76 & Hendricks County Taxpayer
Carolyn Davis Slaughter
PHS Class of 72 & Hendricks County Taxpayer
Sheryl Sackett
Hendricks County Taxpayer
The Stomp Out the 70% Euthanasia Rate at the Hendricks County Animal Control Shelter (Danville, Indiana) petition to Hendricks County Commissioners 355 S Washington Street#204 Danville, In 46122 was written by Jennifer Hamblen Seneff Jones and is in the category Animal Welfare at GoPetition.
Stomp Out the 70% Euthanasia Rate at the Hendricks County Animal Control Shelter (Danville, Indiana)