South Pasadena Revitalization Affects Our Children At Calvary Preschool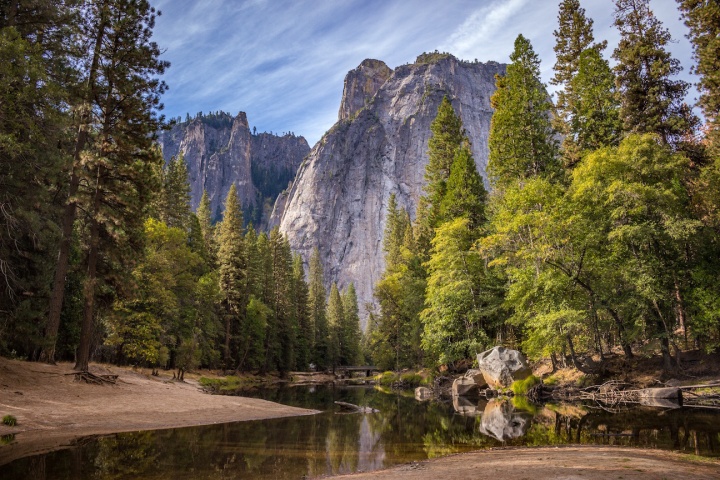 Target:

South Pasadena Local Government

Region:
On March 29, representatives from Calvary Preschool attended the Public Scoping Meeting for the South Pasadena Downtown Revitalization Project. While we altogether support the described project, we currently have numerous concerns about the construction phase and about the completed project that we would like addressed in the environmental impact report.
The Revitalization project is a project which proposes 1) the demolition of 11, 950 sq. feet of building (Citizens Bank and the Nursery) directly adjacent to the western edge of the project; 2) 60 new residential units; 3) 22,379 sq. feet of new retail space; 4) 8,390 sq. feet of new restaurants; 5) 5,179 sq. feet of new bank uses; 6) 3,593 -6,543 sq. feet of new offices and 7) 6,543 sq. feet of "town square". This project would span over a 2 year period at the very least.
Calvary Preschool was established in 1959 and serves from the hours of 7 a.m. to 6 p.m. year-round, the largest preschool population (ages 2 years nine months to five years old) in the city of South Pasadena. It is located between Mound and Fremont Avenues (east/west) and El Centro and Oxley Streets (north/south). It, therefore, lies directly in the core of the proposed Revitalization Project.
This project will creates concerns that need to be addressed in the Environmental Impact Report. There will be issues with Air and Noise Quality; traffic flow, parking, and access to the school. In addition, the aesthetics of the school will be affected.
1. AIR QUALITY (TOXINS/DUST)
Children, employees, and parents are at the school from 7a.m. to 6 p.m., mainly during the hours when construction would more than likely be taking place. The dust that will be created from the demolition and the construction will most certainly affect the air quality for the children, employees and parents. In addition, the construction will bring excavation trucks to haul away the demolished buildings/concrete etc., as well as, cement trucks and other construction type vehicles. Most, if not all, of these vehicles emit diesel, whose particulate matter is a toxic air contaminant, meaning that those emissions are human carcinogens, which can lead to respiratory and/or heart disease, asthma and cancer. Our young children are especially vulnerable.
2. NOISE QUALITY
The children and staff of Calvary Preschool enjoy a low level noise and clear air quality setting. Rest and naptime occur on a daily basis from 12:30 – 2:30 p.m. A Cornell University study concluded that children's reading abilities, cognitive development, physiological indicators and motivations tasks are affected by exposure to chronic noise.
3. TRAFFIC MANAGEMENT AND ACCESS
Serving 160 plus families, the preschool is in full operation year round, during the hours of 7:00 a.m. and 6:00 p.m. with families using the school's surrounding streets and parking lot for access.
4. AESTHETICS
Calvary Preschool maintains an aesthetically pleasing indoor and outdoor environment. It's two play yards are continually used during the day by the children.
We, the undersigned, call on the Mayor of South Pasadena, the City Council and the Planning and Building Department to resolve the following concerns:
1) AIR QUALITY (TOXINS/DUST)
Plans should be made to minimize the amount of dust emitted (by taking measures, such as was done in Downtown Los Angeles by washing/watering the building while being demolished and tarping while demolishing). Further, plans should be made to minimize the construction vehicles' proximity and frequency to the school, by a strictly enforced off-site staging area, from which trucks would be radioed in when needed.
2) NOISE QUALITY
To reduce the short-term impacts of construction noise consideration for special provisions that require motorized equipment to operate in strict compliance with all applicable local, state and federal laws and regulations on noise levels permissible should be maintained. Noise barriers pre and post construction should be implemented.
3) TRAFFIC MANAGEMENT AND ACCESS
We ask that a traffic management plan be in place to ensure reasonably convenient access to the school, to minimize disruption during and after the construction period. In addition, the plan should include a way to ensure that traffic flow is maintained during and after construction to the maximum extent possible, in particular by minimizing detours.
4) AESTHETICS
Measures to minimize adverse aesthetic impacts during construction should be taken.
You can further help this campaign by sponsoring it
The South Pasadena Revitalization Affects Our Children At Calvary Preschool petition to South Pasadena Local Government was written by Yung & Norma Lee (Calvary Parents) and is in the category Environment at GoPetition.
South Pasadena Revitalization Affects Our Children At Calvary Preschool