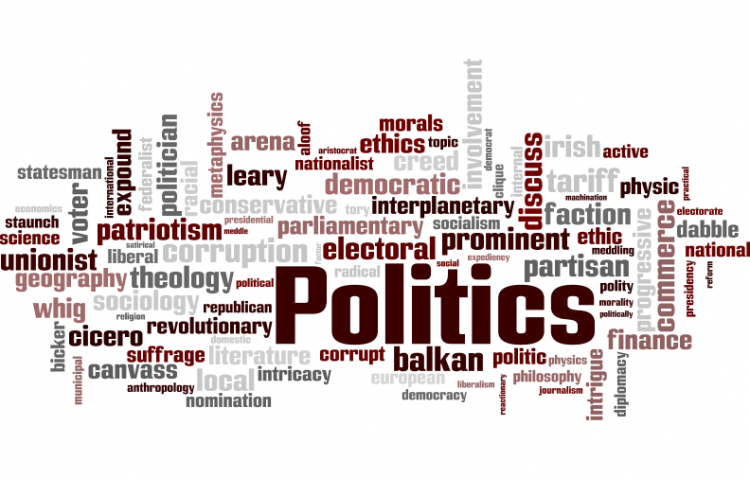 Target:

all johor citizen

Region:
柔佛卅人民宣言
国家独立五十年,当今面对全球化和专业时代的来临和挑战的时刻,我们要做好心理上和行动上的大改变。柔佛卅的政治长期耒受种族政治垄断而发生贪污午弊,治安不靖,宗教压制,教育严重偏差,政诒极端,环境破坏,产业废置,管理失当等社会大病。我们不能等闲视之,为了国家,民族,家园和子子孙孙。
Sesudah kemerdekaan 50 tahun, negara kita sedang menghadapi cabaran kerana era globalisasi dan profesional. Kita hendahlah mengubah secara besar-besarannya atas aspek saikologi dan pergerakan. Politik Negeri Johor selama ini telah dimonopoli oleh satu barisan keunggulan sehingga sering kalinya berlaku kes-kes rasuah, penjenayah, paksaan agama, ketidakadilan pendidikan, pelampauan politik, kerosakan alam sekitar, salah bina pembangunan dan kurang efektif pengurusan dan lain-lain sakit masyarakat yang serius. Kita jangan menunggu lagi, sebaliknya harus membanggun untuk membela negara, bangsa dan anak cucu kita.
我们热烈呼吁同胞们在民主宪政下统一战线,突破三份二改变政府政策。柔佛卅人民提出十大宣言如下:
1. 打破垄断和一言堂卅政府,建立健康和监督的民主机制。
2. 恢愎地方民主选举,杜绝贪官污吏,滥用公款舞弊。
3. 维护司法独立和公平审讯,推动立法,行法和司法独立。
4. 善用国家财富,推行公平政策,建设各母语教育的发展,
一间也不能少。
5. 提高政府管理水平,开放媒体和言论空间,废除落伍的法
令,开放民主政治发展。
6. 深化马新关糸,正常化双边合作,促进共存共荣的环境。
7. 解放石油资源,透明化和善用财富分配,改进民生疾苦。
8. 杜绝贪官污吏,废除拐杖陋习和朋党作风,提高生产力,
抑制通货膨胀。
9. 提控滥权舞弊,推动建康政治文化,打击罪犯保家卫国。
10 强烈关注中下了层人民的生活环境,不分种族照顾弱势族群。
Maka kita menyeru rakyat Johor supaya barisan bersatu padu atas nama
Perlembagaan demokrasi dan menewas dua pertiga untuk mengubah polisi-polisi kerajaan. Rakyat johor mengemukakan pengumuman sepuluh garisan berikut:
1. Menolakkan monopoli politik dan sesuara kerajaan negeri Johor, membina institusi demokrasi dan persaingan politik yang sihat.
2. Memulihkan pemilihan tempatan supaya mencegahkan rasuah dan kecelewengan kerajaan berlaku.
3. Membela kemerdekaan undang-undang negara dan keadilan di markamah, mendorong institusi pembinaan, pengurusan dan pembelaan undang-undang yang berisolasi.
4. Pembahagian kekayaan negara yang adil supaya membina sekolah-sekolah kepada semua lapisan dan bangsa dengan mengikut keperluannya, satu pun tidak kekurangan.
5. Meningkatkan tahap pengelolaan kerajaan, membuka kebebasan media, menghapuskan undang-undang kebelakangan dan mendorongkan semangat perkembangan politik demokrasi.
6. Mendalamkan perhubungan Malaysia dengan Singapura supaya menciptakan suasana dan keadaan yang menang dua belah untuk rakyat semua pihak.
7. Membebaskan sumber petrol dan transparent untuk kekayaan itu supaya adil membahagikan kepada rakyat bawahan .
8. Mencegahkan rasuah kaki tangan kerajaan, mengelakkan tongkat dan kroni, meningkat produktiviti dan mencegah inflasi yang tinggi.
9. Mendakwa perasuah dan penyeleweng , menggalakkan budaya politik yang sihat, membela keselamatan negeri kita.
10. Memerhatikan kehidupan semua lapisan rakyat bawahan tanpa mengira kaum.
You can further help this campaign by sponsoring it
The SHOUT OF JOHOR CITIZENS petition to all johor citizen was written by yms and is in the category Politics at GoPetition.
SHOUT OF JOHOR CITIZENS