Setting The Daily Record Straight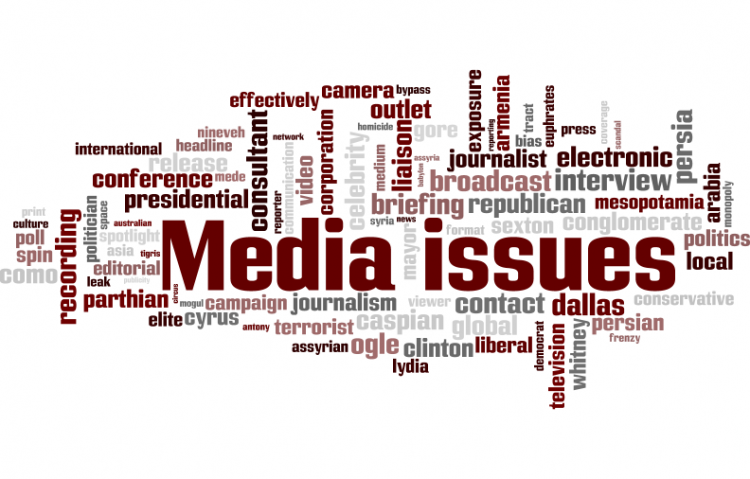 Target:

Daily Record newspaper

Region:

Website:
Hitz Radio UK is an internet radio station based in Ayrshire, Scotland founded by Ryan Dunlop in January 2006. The station has become infamous for the publicity it has gained in United Kingdom national newspapers, and for claims that it is fully licensed for internet broadcasting, that it has hundreds of thousands of listeners, and that it employs over 40 people. The station has also claimed that it has a projected turnover of £37,000,000.
Many of Hitz Radio's claims have been disputed, and many of them have been proven wrong by a variety of media communities.
Hitz Radio was launched as a single-stream, internet-only station by Ryan Dunlop on January 16th, 2006, branded as "Hitz Radio Unsigned". In order to launch the station, Dunlop used £20,000 of his father's money and a £250 grant from the Prince's Trust.
Since the station's launch, numerous additional streams have been added, including Hitz Radio Glasgow, Hitz Radio London and Hitz Radio Xtra, the latter being an indie station, although most of the output on each stream is the same.
In February 2007, Hitz Radio begun to gain exposure in the national press, with the Daily Record reporting on February 26th that Hitz Radio had become a radio empire "with five million fans".
The following week the Sunday Times reported that Hitz Radio had roughly 250,000 unique listeners, and that the station had 40 employees. In the Scotsman newspaper, however, the station was reported to have "five million listeners at any one time" Dunlop also appeared on BBC Scotland, Scotland Today and BBC Radio 2 to promote the station. In early March 2007, just after the original articles appeared, the station's website had only 25 forum members.
The forum was quickly scrapped after this became known. However as of 24th May 2007, the Hitz Radio UK MySpace site had attracted less than 1700 profile views and just over 200 friends since early March 2006. This suggests the claims of the number of people visiting the station's website, listener numbers and general public awareness of the station to be false.
In May 2007, Ryan Dunlop was awarded the "Business Hero 2007" award by the Daily Record for his work on Hitz Radio, and is the Shell Livewire "Young enterpreneur of the year" finalist for the Dumfries and Galloway area, although allegations his claims may be fraudulent are currently being investigated by Shell Livewire.
His eligibility for both awards is disputed due to his frequently changing his stated year of birth on both his personal website, and articles on other sites about him. The terms & conditions for entry to the Shell Livewire competition also includes the point that the business "must be legal".
As of 24 May 2007 inquiries are ongoing into the names of the Company's Directors and the age of Mr Ryan Dunlop. Even if the company is found to be compliant with various legislation for private limited companies, it has been proved that the radio station has been operating illegally since, by breaching copyright or trademarks from various sources.
Shortly following the publication of the article about Hitz Radio in the Daily Record, major UK media communities such as Media UK began to question Dunlop's claims about the station, particularly those that he had "250,000 listeners" and annual turnover of over one million pounds. The Media UK message board community in particular began to investigate the station, looking at its legality and whether the listener figures given were even possible.
From the investigations, it soon emerged that Dunlop's claims were false. The audio streaming servers being run by Dunlop, for example, had a maximum listener capacity of well under a thousand, making the variety of figures quoted; 5,000,000, 250,000, or 80,000 drivetime listeners at any one time impossible. It is unclear as to how these figures are derived. Rajar, who is the UK radio industry's main listener statistics provider, base figures on concurrent figures over short duration. Rajar does not provide the statistics for indivudial internet stations in the UK. It is unclear as to how Hitz Radio UK's internal methodology for listener numbers links to the UK industry norms as seen by Rajar. Also, there was uncertainty whether Hitz Radio UK was licensed by Phonographic Performance Limited (PPL) or MCPS-PRS Alliance, the two licensing bodies for internet stations based in the United Kingdom. Internet only radio stations operating from the UK are encouraged to display the PPL and MCPS/PRS logos, which most do, but Hitz Radio UK do not. Then from enquiries made to the two organisations, neither would confirm if Hitz Radio UK had the necessary licences. After this Ryan Dunlop approached Daniel Brewington, the CEO of Webradioworld for help about licencing. This essentially confirmed suspicion of Dunlop as an illegal and fraudulent broadcaster, at least up to that point.
Besides the erroneous listener numbers, questions were also raised over the reported financial figures. These ranged from £1,000,000 turnover in the 1st year of trading, mostly as profit. Other figures seen were of £25 million in company value and £37 million projected turnover. These figures are just as disputed as the listener figures. One reason is the station does not have any real value website advertisements, as they are commission only. Another reason is that the station is very light on commercial spot advertising. Thirdly employees, who have also been called volunteers, are paid in concert tickets. Fourthly the station's presenters/dj's have been trying to obtain free jingles/voiceovers. Another current presenter, as of May 2007, jokes that his only paid position is with the BBC.
The article published in the Daily Record and the subsequent Award, depriving entrepreneurs who have worked very hard for what they have achieved, should be revoked. Furthermore, the Daily Record should publish a revised article explaining the situation, going someway towards rectification.
You can further help this campaign by sponsoring it
The Setting The Daily Record Straight petition to Daily Record newspaper was written by Kevin Coy and is in the category Media Issues at GoPetition.
Setting The Daily Record Straight